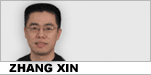 Reader question:
Please explain this sentence, particularly "wrecking ball": Corporate Globalization Has Been A Wrecking Ball To The American Dream.
My comments:
Corporate globalization means American companies has been moving factories abroad in search of cheap labor – and thus greater profit. This leads to fewer jobs at home, which means American workers no longer have many of the old jobs they used to have, especially the more lucrative ones. This, in turn undermines, seriously undermines the American worker's chances of fulfilling the American dream – the dream, among other things, of achieving prosperity though hard work.
With good jobs moving abroad, along with cheap labor coming in via immigration, both legal and illegal, the good old American dream threatens to turn into a nightmare for many. That's why globalization is faulted as being a wrecking ball to the American dream.
The wrecking ball, you see, is a metal ball swung or dropped from a crane to demolish old buildings. This ball, also known as wrecker's ball has to be huge in size and enormous in weight, needless to say, thus enabling it sink through roofs and knock down walls.
Hence, metaphorically speaking, if someone or something is described as a wrecking ball, he or she, or it is something that can do great damage and destruction.
Another good old Yankee idiom, don't you think?
Well, not too old, actually. As a matter of fact, Merriam-Webster.com dates its first know use back to 1947.
In other words, not quite as old as the good old American dream itself.
That good old American dream, by the way, is not what it used to be.
The way I understand it, the old American dream, apart from helping one achieving the material dream of prosperity via hard work, also represents freedom, liberty, equal opportunity as well as all the other good things you can think of.
Nowadays, judging from such facts as stagnating income and lower wages and the increasing chasm between the rich and poor, it's safe to say that upward social mobility is not as smooth and obstacle-free as it used to be.
People can still dream, of course and are keeping up the fight, but like I said, things are not what they used to be two generations ago.
Thanks (and no thanks), in no small part, to corporate globalization.
Anyways, that's how corporate globalization puts a great, and deep, dent to the American dream.
However, ideals will go on. The American dream will recover, rejuvenate and remain strong.
And, hopefully, soon.
Now, media examples of "wrecking ball":
1. Chelsea striker Diego Costa has revealed he did "everything" possible to force a move back to former club Atletico Madrid ahead of the current campaign, prompting an "angry" reaction from manager Antonio Conte.
The Blues forward was linked with a switch back to the Spanish capital ahead of the 2016-17 term, having endured an inconsistent second season at Stamford Bridge. In an interview with El Larguero (h/t Alex Smith of the Daily Mirror) Costa spoke candidly about his desire to make a return to the Vicente Calderon.
"I've done everything to come to Atletico, but it did not happen," he said. "I've done everything to return, but I would not fight like that to return. When Atletico had to wait I did not wait."
Costa added that his willingness to move on did not go down well with Conte. "He got angry with me, almost didn't [look] at me; I would have done the same," he said. "When Atletico did not wait for me I went with the tail between my legs to talk to Conte."
Although Costa clearly wanted out of Stamford Bridge in the summer he's not played like someone with his mind elsewhere. Indeed, the former Atletico man has been a wrecking ball at the point of the attack for the Blues, with 17 goals and five assists so far in the Premier League.
- Diego Costa Says Desire for Atletico Transfer Led to Antonio Conte, Chelsea Row, March 22, 2017.
2. In a Trump administration beset by lost opportunities, muddled strategies and frequent missteps in its first 100 days, one area stands out for its disciplined approach and early successes: the multi-front assault on environmental regulations.
Unlike the Obamacare repeal debacle or immigration actions now tangled in the federal courts, the administration has managed in a few short months to upend numerous hard-fought environmental protections and climate actions that the fossil fuel industries have been targeting for years.
Planned action on climate change has been shelved, national monuments are imperiled, clean air and water rules have been eroded. Doubt has even been cast on the ability of states like California to protect their own robust environmental regulations.
The tens of thousands of protesters who converged Saturday on Washington and other cities for the People's Climate March confronted a policy landscape that perhaps more than any other has been transformed under President Trump.
Even as marchers were making their signs and plotting their chants on Friday, Trump was delivering another blow, signing an order that could open the California coast and Arctic to new oil and gas drilling.
"It has been a wrecking ball right out of the gate," said Rep. Jared Huffman of San Rafael, a top Democrat on the House Natural Resources Committee. "We shouldn't underestimate the amount of damage that has already been done to the environment by an administration that can't seem to get almost anything else done."
- Trump stumbled on healthcare and immigration, but he's been 'a wrecking ball' on the environment, LATimes.com, April 29, 2017.
3. Smug figures such as Macron and Merkel like to claim that mass immigration has brought prosperity and vibrancy but the vast, unrelenting foreign influx has been a wrecking ball at the heart of European society.
The numbers are staggering. In 2015 alone 4.7 million people emigrated to the EU, with 1.54 million going to Germany and 631,000 to Britain.
According to Brussels' own figures, in January 2016 there were 35 million people living in the EU who were born outside its territory.
No less than 17 per cent of Sweden's population is foreign-born, while the figure for Belgium, at 16.3 per cent, is not much lower.
But these are just the official statistics, which may be a severe underestimate.
...
In March this year Antonio Tajani, president of the EU Parliament, warned that without action the influx could be of "biblical proportions", adding that "10, 20 or even 30 million immigrants will come to the European Union in the next 10 years".
Traditional Europe is disappearing. As commentator Douglas Murray puts it: "At the end of the lifespans of most people currently alive the peoples of Europe will have lost the only place in the world we had to call home."
While EU leaders comfort themselves with their self-serving propaganda, the public has to live with social dislocation and broken civic infrastructures, with alien, misogynistic cultures and the fear of murderous jihadism.
Brussels wants to sing of success but the death knell is sounding for European civilisation.
- Whatever Brussels claims the EU is still imploding and here's why, Express.co.uk, July 13, 2017.
本文仅代表作者本人观点,与本网立场无关。欢迎大家讨论学术问题,尊重他人,禁止人身攻击和发布一切违反国家现行法律法规的内容。
About the author:
Zhang Xin is Trainer at chinadaily.com.cn. He has been with China Daily since 1988, when he graduated from Beijing Foreign Studies University. Write him at: zhangxin@chinadaily.com.cn, or raise a question for potential use in a future column.
(作者:张欣 编辑:丹妮)