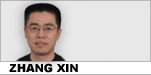 Reader question:
Please explain "ins and outs", as in: the ins and outs of Obamacare.
My comments:
"Ins and outs" means all the details.
In other words, the ins and outs of Obamacare refer to all the minute details of the American medical insurance policy enacted under the administration of former President Barack Obama. Its full name is the Patient Protection and Affordable Care Act.
I don't know all the nuts and bolts about Obamacare, but the long and short of it, i.e. the gist and substance of it is that it gives medical insurance to more people and makes it less expensive or more affordable.
"Ins and outs" as a phrase may have plausibly derived from sewing, the ins and outs referring to the needle goes into a piece of cloth from this side and comes out from the other side. When all the intricate "ins and outs" are done, a beautiful garment, say, is fully made.
There are other theories regarding its origin, some less credible than others but so long as you understand its meaning and its spirit, you'll be fine.
So now, let's read a few recent media examples to further observe "in and outs" in context and for you to learn when and how to put "ins and outs" in a sentence:
1. Now the media are just taunting us with their tall tales about Stephen Paddock, the alleged Las Vegas shooter. Reputedly serious news organizations are claiming that he made a living playing video poker. That's like claiming someone made a living smoking crack.
The media are either doing PR for the gambling industry or they don't want anyone considering the possibility that Paddock was using gambling to launder money.
NBC News reports, with a straight face: "Las Vegas gunman earned millions as a gambler." A Los Angeles Times article is headlined, "In the solitary world of video poker, Stephen Paddock knew how to win." The story says that Paddock's gambling "was at least a steady income over a period of years."
I don't know all the ins and outs of Paddock's life, but that's a lie.
How do reporters imagine casino owners make a living? Any ideas on how all those glorious lobbies, lights, pools, and fountains are paid for? How do they think Sheldon Adelson and Steve Wynn became billionaires if gambling is a winning proposition for people like Paddock — and therefore, by definition, a losing proposition for the casinos?
The media think about money the way Democrats do. They have absolutely no conception of where it originates. Those casino owners sure are generous! reporters think to themselves. Economist Thomas Sowell is always ridiculing journalists for not understanding basic economics. It turns out, they don't understand the spreadsheet of a lemonade stand.
The New York Times explained that the "top" video poker machines pay out 99.17 percent. That's great that Paddock was only losing cents on the dollar (if true), but it's still losing. The Times quickly explained that he could have more than made up his losses with all the "comps" — the free rooms, meals and "50-year-old port that costs $500 a glass," as his brother Eric said.
Gamblers who are beating the house are not given $500 glasses of port. Refer to the profit/loss spreadsheet. And yet, according to his brother, Paddock was treated like royalty by the casinos. Which means he was losing.
Apart from outright theft, the only way to have an advantage over the casino is by card-counting. That's not cheating and it doesn't guarantee a win. It merely allows the gambler to make a more educated guess as each card is played, thereby tilting the odds ever so slightly in his favor. Still, if the casinos suspect a customer is counting cards, he will be promptly escorted off the premises.
And counting cards only helps with blackjack. Paddock's game of choice was VIDEO POKER. That's a computer! It's programmed to ensure the house wins. Not all the time, but at least often enough to make casino owners multibillionaires. Anyone who plays video poker over an extended period of time will absolutely, 100 percent, by basic logic, end up a net loser.
So why are the media insistent that Paddock was getting rich by playing video poker?
I don't know what happened — and, apparently, neither do the cops — but it's kind of odd that we keep being told things that aren't true about the Las Vegas massacre, from the basic timeline to this weird insistence that Paddock made a good living at gambling.
The most likely explanation is that the reporters and investigators are incompetent nitwits. But the changing facts from law enforcement and preposterous lies from the press aren't doing a lot to tamp down alternative theories of the crime.
- Media Begging Us for Conspiracy Theories on Las Vegas, Breitbart.com, by Ann Coulter, October 11, 2017.
2. Canadians don't have to wring their hands over whether the country should sign on to the U.S. ballistic missile defence system, says a former top defence adviser to President Barack Obama.
Washington is paying more attention to bigger Canadian defence issues such as the long-delayed acquisition of a fleet of new modern fighter jets, Lindsay Rodman, former director of defence policy and strategy for Obama's National Security Council, said in a Canadian interview streamed earlier this week.
Rodman, a temporary U.S. expatriate who now is an international affairs fellow at the University of Ottawa, said in a podcast interview with the Canadian Global Affairs Institute that the missile defence question is not a major issue in U.S. military and security circles.
"The question of ballistic missile defence has been really surprising to me since I came to Canada a little over a year ago now," Rodman said in the interview with Global Affairs institute vice-president David Perry.
"It is just not on the forefront of anyone's mind in the United States, but it is one of the first things that any Canadian wants to talk to you about the U.S. American alliance," said Rodman, an attorney who also served in the Pentagon as Obama's senior adviser for international humanitarian policy.
"The U.S. is much more concerned with just making sure that NORAD is healthy, that the NATO alliance is healthy, that our homeland defence is being well supported, and we know that we don't depend on Canada for ballistic missile defence.
"We do depend on Canada's fighter capability in terms of how we've planned our North American defence, so making good on the promises that Canada has made is going to be more important than new promises that Canada could make in the future, which would be something like ballistic defence."
The Global Affairs Institute offered the podcast up earlier this week, but the interview was recorded on Dec. 18, the same day U.S. President Donald Trump released his administration's first national security strategy.
It was only two years after President Obama released his second national security strategy, which Rodman said should have been in place for four years under the normal U.S. four-year cycle for renewing national security and military strategies.
While explaining U.S. views on Canadian defence positions — particularly the first Canadian defence strategy released by the Trudeau government last June — Rodman told Perry that while Canada's overarching defence positions have rarely diverged after a change of government, Trudeau's new personal and political approaches to Canada's role in the world may have made a difference.
"I would say that Justin Trudeau, just by nature of his international sort of celebrity status, brought a new cachet to Canada, and that's pretty useful," she said. "Certainly, being in Canada now and learning the ins and outs about the political system a little bit more, I can appreciate the nuances in Canada's position much better."
- U.S. isn't worrying about Canada and missile defence, says Obama adviser, Ipolitics.ca, January 11, 2018.
3. It feels like every day another NBA player or coach is speaking out against the ostensible corruption in college basketball.
In the wake of Yahoo Sports' story on the findings of an FBI investigation that exposed potential NCAA violations involving high-profile players and programs, Detroit Pistons head coach Stan Van Gundy called the NCAA "the worst organization in sports." Los Angeles Lakers guard Lonzo Ball said "everybody knows everybody's getting paid."
LeBron James, whose words carry as much weight as anyone's in the sport, labeled the organization "corrupt."
James didn't offer a solution for fixing the integrity of the college game, but he's not alone in believing an expanded and fortified G League could be a realistic alternative for high school players debating whether to enroll in college.
James didn't attend college, heading straight from high school to the NBA before the league installed the one-and-done rule in 2006. Non-international drafted players must now be at least 19 years old during the calendar year of the draft and be at least one year removed from the graduation of their high school class.
"Obviously, I've never been a part of it, so I don't know all the ins and outs about it," James said. "I do know what five-star athletes bring to a campus, both in basketball and football. I know how much these college coaches get paid. I know how much these colleges are gaining off these kids. ... I've always heard the narrative that they get a free education, but you guys are not bringing me on campus to get an education, you guys are bringing me on it to help you get to a Final Four or to a national championship, so it's just a weird thing."
- Time's up for NBA's reliance on 'corrupt' NCAA, TheScore.com, March 1, 2018.
本文仅代表作者本人观点,与本网立场无关。欢迎大家讨论学术问题,尊重他人,禁止人身攻击和发布一切违反国家现行法律法规的内容。
About the author:
Zhang Xin is Trainer at chinadaily.com.cn. He has been with China Daily since 1988, when he graduated from Beijing Foreign Studies University. Write him at: zhangxin@chinadaily.com.cn, or raise a question for potential use in a future column.
(作者:张欣 编辑:丹妮)