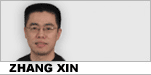 Reader question:
Please explain this sentence, particularly "grapevine": Soon, people learned – through the office grapevine – that Jason was leaving.
My comments:
Here, office grapevine is a metaphor. It refers to the rumor mill. Obviously there are no real grapevines involved, not as if the office cubicles were separated by thick grapevines through which colleagues talk to each other, that is, through leafy and wiry vines.
Not a bad idea, actually if it would be at all possible to plant the crawly vines in the modern office. It would provide some needed green in the very least.
Actually, though, people heard about Jason's leaving more likely at the water cooler, where employees get drinking water and have a quick word with each other if they meet. Sometimes, of course, people linger round the water cooler and talk a little longer than perhaps they should.
Or it might be the water boiler, as most employees in China prefer hot water, especially in the old days.
Or it might be the coffee machine, as auto coffee makers are increasingly installed in the modern open-space office.
Anyways, grapevine is a metaphor and it originally refers to, surprise, the telephone line.
This explanation, from English-for-students.com:
In the early days of U.S. telegraphy, companies rushed to put up telegraph poles, some made none too well and some actually using trees rather than poles. To some, the tangled wires resembled the wild vines found in California, hence a Grapevine. During the U.S. Civil War the telegraph was used extensively, but the messages were sometime unreliable, hence the association of rumour on the grapevine. The phrase first appeared in print in 1852.
In the old days, messages through the telephone line could be sporadic, noisy and unclear, resembling the blurred view through thick yet porous grapevines.
Anyhow, grapevine is anonymous with the rumor mill, the unofficial channel through which information, or rather, gossip is shared. Things heard through or on the grapevine are the water cooler talk of the modern day. Or gossip may happen at the water boiler or coffee maker or tea maker as the case may be.
Yet the proverbial grapevine as a phrase lingers on. A lot of people still use the grapevine idiom. And here are a few examples:
1. Britain is a nation of inveterate book readers. Per capita, we borrow, buy, and possibly steal, more books than any country on earth. Literary festivals and book clubs, an extraordinary contemporary phenomenon, flourish here as nowhere else. Like Shakespeare's Don Armado and Holofernes we have 'lived long on the alms-basket of words'; we have eaten folios and drunk ink.
In a few days, the BBC's Big Read campaign is going to ignite this papery landscape in a firestorm of bookish discussion. In place of the eternal 'What shall I read next?', a series of nine programmes will answer that not-so-simple question, 'What's my favourite novel?' and broadcast the result of a massive poll into the nation's 'best loved' books.
The BBC should be congratulated on this bold initiative, which is bound to excite controversy. It's safe to predict that there will be every possible reaction, from eye-rolling disdain to chin-wagging enthusiasm. Lists - we love them and loathe them. Books - we care passionately about our reading. The books on the bedside table and in the coat pocket shape the inner landscape of our secret lives. Put the two together and you have the fissile materials for some literary fireworks.
Here at The Observer, we have no idea what the BBC's list, a closely guarded secret, will look like, though we have heard on the grapevine that it reflects the popular reading preferences of the past 20 years. No doubt Gandalf and Harry Potter will be competing for votes with Mr Darcy and Elizabeth Bennett. To add to the debate, and to join the beginnings of a national conversation, we have humbly compiled our own list of One Hundred Books which, we felt, our readers could not do without.
Ours is not a list of 'best loved' books. It is less sentimental, and probably less contemporary. It is a catalogue of just a hundred 'essential' titles - as we see it. Of course it is not scientific. Neither Mori nor Gallup was involved. It is partial, prejudiced and highly personal. It reflects whim and fashion. And as we compiled it we began to see actually how difficult - even questionable - the idea of such a unified literary inheritance has become at the beginning of the twenty-first century. Even more agonising are the impossibly hard choices that a list of a hundred forces one to make.
First of all, our list is fundamentally English and inevitably reflects the age, sex and education of its Observer contributors. We started with an intra-office email, inviting nominations for a top 10. The matrix of replies produced a surprising unanimity.
Top of the list were the universal favourites: Austen and Dickens, Tolstoy and Dostoevsky. When a vociferous and influential minority, led by the editor, argued for Beowulf and The Canterbury Tales, we had to introduce a few basic rules. This is a list of prose fiction, not poetry, and not plays. Never mind that Beowulf has the same plot as Jaws, it's a long poem in Old English, by Anon. This rule also eliminated the Iliad and the Odyssey, both of which are, by any standards, books for a desert island. In that category we also included the Authorised Version of the Bible.
The play and poetry rule also excluded Shakespeare, Milton, Pope, Wordsworth, T.S. Eliot and Auden. With great reluctance we also decided that The Canterbury Tales could not be part of our list. We began at the beginning, with Daniel Defoe and the founding fathers of the English novel. So far, so good.
But what about the European tradition? A new set of anxieties hove into view. Ever since Skelton translated Don Quixote, English readers have been dazzled and diverted by the importation of foreign classics. The English Channel exercises its own rough form of literary criticism, and no doubt some important French, Spanish and German titles have been overlooked down the centuries, but we felt we could not exclude, for example, Cervantes, Laclos or Flaubert. Among reluctant omissions were Victor Hugo and Chateaubriand.
- The 100 greatest novels of all time, The Observer, Sun 12 Oct 2003 15.26 BST First published on October 12, 2003.
2. Before most football fans found out via radio, television or even the red ticker streaming across the IR's Web site, Helenans were hearing Friday that Carroll College head coach Mike Van Diest is here to stay.
On the streets, in the bars and in just about every business with an Internet connection, people were spreading the word that the coach that led the Saints to four NAIA national championships had withdrawn from the running for the same position at Montana State University.
Toby DeWolf, who has owned Bert & Ernie's downtown restaurant and hosted Carroll coaches for lunch for years, said he knew by 10 a.m. He received a phone call from a good friend with the news.
"I think it's fantastic," DeWolf said from behind the bar of his establishment. "He's not only a coach at Carroll, he's also an amazing community supporter and a great citizen of Helena."
Frank Clinch, who graduated from Carroll in 1980, found out during lunch with DeWolf.
"Truly? Has he said that?" he asked in shock. "He's such an integral part of this school.
"He's done enough for Carroll that if he had gone down (to MSU) I would have been happy for him."
Terry Harris, a season ticket holder who grew up in Helena, said he knows the coach personally. Their sons have played baseball together for years. Two of his friends called him in the morning just about one minute apart with the news.
"He's just a nice guy, an honest guy," Harris said of Van Diest. "He tells it like it is."
Perhaps the first to hear the news were those right on campus.
Kim Kelley, who works with the international program at Carroll, said she found out through the office grapevine. She knows the football team has had a few foreign students play on the team, and she's happy to have a leader like Van Diest remain at Carroll.
- Saints fans in heaven, Helenair.com, June 9, 2007.
3. The typical worker entering the UK labour market today will ultimately have, on average, six different jobs within six different companies, a new report has uncovered.
Recruiting Times, Recruiter News, HR News, Recruitment Supplier Directory, Recruitment Courses, HR Courses.
The study, which was commissioned by The Association of Accounting Technicians, reveals that the 'job for life' concept is virtually extinct.
Out of the 2000 adults surveyed, the statistics make for sobering reading:
*A staggering 9,024 hours will be worked as unpaid overtime which, over a working lifetime will add up to £153,408 in loss of earnings
*In a bid to advance their career and earn more money, the average worker will start on around £8,000 per annum and work for six organisations
*With the average Brit being involved in three pretty hefty disputes during their working life as well as up to 705 lesser disagreements, it's not surprising that the survey found that 46% will change career entirely and that 39% admitted to changing jobs in a bid to find a better work-life balance
*Worryingly, the study uncovered that 45% of those interviewed had been made redundant at least once, resulting in stretches of financial insecurity.
These sombre facts were confirmed by the AAT's Chief Executive, Mark Farrar, who said that the majority of working lives were punctuated with highs and lows, as individuals progressed in their careers, encountered challenges or changed vocations entirely.
Although more than half those surveyed – 54% in total – said their commitment to work had had a negative impact on both their relationships and other areas of their personal lives, it would appear that it's not all hard work for the average Brit, with a typical employee embarking on one workplace relationship, and the more enthusiastic – an energetic 6% – involving themselves in as many as five and upwards. The study also revealed, not surprisingly, that the average worker will hear six tales of gossip on the office grapevine.
- A job for life? It's a thing of the past, RecruitingTimes.org, October24, 2017.
本文仅代表作者本人观点,与本网立场无关。欢迎大家讨论学术问题,尊重他人,禁止人身攻击和发布一切违反国家现行法律法规的内容。
About the author:
Zhang Xin is Trainer at chinadaily.com.cn. He has been with China Daily since 1988, when he graduated from Beijing Foreign Studies University. Write him at: zhangxin@chinadaily.com.cn, or raise a question for potential use in a future column.
(作者:张欣 编辑:丹妮)