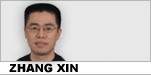 Reader question:
What does it mean when they say someone is all hat and no cattle?
My comments:
It means that if this someone says he can do something big and grandiose, take it with a large pinch of salt.
In other words, don't believe him. He's bluffing. He probably can do nothing of the sort.
"All hat and no cattle" is, yes, you guessed it, an American idiom, hat referring to the hard-rim hat a cowboy wears, cattle referring to all the oxen and cows and horses the cowboy owns.
See in your mind's eye a cowboy riding a horse roaming on a farm in Texas herding hundreds of oxen and cows.
Right. That's someone who is all hat and cattle, someone who looks like a cowboy and lives like one.
In other words, he is real.
If someone is all hat but no cattle?
Well, he has the appearance of a cowboy, all right but he has no substance – he has no oxen, no cows and no horses.
To use a boxing analogy, it's like saying that he is all talk and no walk – he can talk the talk but cannot walk the walk, i.e. he cannot dance and box.
To use a bar room analogy, it's like saying the bartender pours you a mug that's all foam and no beer.
To use yet another analogy, it's like saying they give you a bag of grain that's all chaff and no wheat.
All hat and no cattle, in short, is descriptive of someone who talks big but doesn't act on his words.
In other words, he's a braggart, a bluffer, a phony and probably nowhere near the real deal.
All right. No more ado. Here are media examples of people who are or are accused of being "all hat and no cattle":
1. Last week's inflation data was seen as a positive development, triggering speculation that the Fed may hike rates again as higher inflation is generally seen as a sign of economic growth.
On February 19, data from the Labor Department showed that the core consumer price index (CPI) rose in January at a 2.2 percent annualized rate, the highest in more than 4 years, well past the 2.0 percent benchmark set by the Fed. It was received as welcome news.
But, in reality, it may be the other way around. Peter Schiff in a commentary with Euro Pacific Capital said it is the Fed's "worst possible nightmare."
Schiff said, "It will expose the error of their eight-year stimulus experiment and the Fed's impotence in restoring health to an economy that it has turned into a walking zombie addicted to cheap money."
...
According to Schiff, the real nightmare for the Fed is not the extra body blow higher prices will deliver to already bruised consumer, but the knockout punch that will be delivered to its own credibility. The markets believe the Fed has a duel mandate, to promote employment and to maintain price stability.
Schiff added that Fed is currently operating like it has just a single unspoken mandate: to continue to shower markets with easy money until asset prices and incomes rise high enough.
This will reduce the real value of debts to the point where they can actually be serviced with higher rates, regardless of what happens to employment or consumer prices along the way.
"Once markets figure out that the Fed is all hat and no cattle when it comes to fighting inflation, the bottom should drop out of the dollar, consumer price increases could accelerate even faster, and the biggest bubble of them all, the one in U.S. Treasuries may finally be pricked. That is when the Fed's nightmare scenario finally becomes everyone's reality," he concluded.
- Peter Schiff: Here's When The Fed's Nightmare Becomes Reality, Finance.Yahoo.com, February 24, 2016.
2. The Conservatives are favoured to win two Calgary byelections, but they are "all hat and no cattle" in failing on pipeline approvals, Prime Minister Justin Trudeau said Wednesday as he rallied his local faithful.
Trudeau also said winning two seats in the city in the 2015 federal election shows there are no safe seats for the Conservatives.
"They've taken Albertans for granted for so long and will continue to ride on that," the prime minister told reporters.
The ridings of Calgary Heritage and Calgary Midnapore were vacated by former prime minister Stephen Harper and current Alberta PC leadership candidate Jason Kenney, respectively.
Both political heavyweights won those seats in earlier years by taking about two-thirds of votes cast.
Trudeau said he was under no illusions about the challenge his candidates face in Calgary in the campaign running up to the April 3 byelections.
"We know conversations we're having at the door aren't always going to be easy in ridings always held by the Conservatives," said Trudeau, flanked by candidates Haley Brown, running in Midnapore, and Scott Forsyth, who's contesting Heritage.
"We actually got pipelines approved, and the way we did that was by showing leadership on the environment."
Conservatives accustomed to Calgary victories, he said, "talk a great game but, as you say around here, are all hat and no cattle."
- 'All hat and no cattle': Trudeau pokes at Conservatives in the heartland, March 2, 2017.
3. Tesla's third-quarter delivery numbers were both impressive and depressing. The carmaker is on pace to sell 100,000 vehicles annually for the first time in its 14-year history. But it's also far, far behind with the production of its new Model 3 sedan, the vehicle that's supposed to bring Tesla to the masses and spell the beginning of the end for gas-powered cars.
Tesla said it would produce 1,500 Model 3s in September — it has produced fewer than 300 since launching the car in July.
Getting to 20,000 in monthly production by December now seems like a hopeless expectation, as does CEO Elon Musk's prediction that Tesla will manufacture 500,000 vehicles annually by the end of 2018.
This means the half-million preorders for the Model 3 could go unfulfilled for several years, putting many $1,000 refundable deposits for each new car in doubt. That threat is real, but the markets are unconcerned. Tesla stock is still up 65% in 2017, and the brand has lost none of its captivating aura.
But a carmaker that has been around for as long as Tesla should be good at something that Tesla clearly isn't: building vehicles.
So why is Tesla struggling to build the Model 3 on its own admittedly ambitious schedule?
...
Tesla's brand equity is probably its most valuable asset. Short-sellers aren't fans, and plenty of analysts argue that Musk is all hat and no cattle, but everybody else loves the company.
And Tesla knows it. Having built up massive positive brand equity over the years, Tesla has the advantage of "spending" it from time to time by, frankly, deceiving the public.
Within this pact, however, is shared understanding: Yes, we aren't going to make our goals — but we also aren't going to lose focus on the big picture, which isn't to sell more cars, but to save the planet.
Unlike most other companies — even professedly do-gooding outfits in Silicon Valley — Tesla has a mission, one that's difficult to resist or criticize. Importantly, Tesla has earned this trust by delivering a genuine payoff to anybody willing to go along for the ride.
- Tesla is struggling to build the Model 3 — here's why, BusinessInsider.com, October 7, 2017.
本文仅代表作者本人观点,与本网立场无关。欢迎大家讨论学术问题,尊重他人,禁止人身攻击和发布一切违反国家现行法律法规的内容。
About the author:
Zhang Xin is Trainer at chinadaily.com.cn. He has been with China Daily since 1988, when he graduated from Beijing Foreign Studies University. Write him at: zhangxin@chinadaily.com.cn, or raise a question for potential use in a future column.
(作者:张欣 编辑:丹妮)