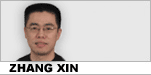 Reader question:
Please explain "long night" in the following passages (Trump to reportedly meet evangelical leaders to discuss Stormy Daniels, TheGuardian.com, April 6, 2018):
Ralph Reed, chairman of the conservative Faith and Freedom Coalition told NPR he does not expect the affair allegations to substantially reduce evangelical support for Trump in the midterms.
"If these folks don't turn out in record numbers in 2018," Reed said.
My comments:
Mr. Reed means this: Donald Trump and the Republican Party need evangelical support even more than they did before. If evangelicals don't come out to cast their votes in the 2018 midterm elections, Republicans will be in for a long night, i.e. big trouble.
Specifically, the Republican Party may lose majority control of both houses of congress, the Senate and the House of Representatives.
That's how dire the situation is facing Republicans led by Trump, who is dogged, among others, by allegations of scandalous affairs with several women.
That's why Mr. Reed calls it "a long night" on election day, meaning it's probably going to be difficult and painful.
Mr. Reed calls it "a long night" because ballot casting closes during the night.
If elections closed during the day, Mr. Reed would've said that it's gonna be "a long day" for Republicans instead.
Anyways, "a long day" or by extension "a long night" is an expression that indicates difficult experiences instead of happy and pleasant ones.
This is where the theory of relativity comes into play. When we are happy and having a good time doing something, like flying a kite, fishing in the sea or observing beautiful sceneries on a mountaintop, time tends to move fast. Time seems to fly, as a matter of fact. Hours may pass without notice.
Like in a jiffy, as they say.
Conversely, if we experience something undesirable, time seems to stall. It dawdles and lingers on. Two hours may seem like a day. A week seems like a year.
Anyone old enough to have some sleepless nights knows, or should know what a long night literally can be. You know, you toss and you turn on the bed but cannot get to sleep - and forget about your troubles.
And all our troubles, whatever they may be, defeat in games, setback at work, unhappy relationships, frustrations with children may all contribute to make it a long day for us, i.e. making the day last longer than usual, making it last, sometimes, like forever.
All right, here are a few media examples of situations where it feels like a long day or long night, both literally and figuratively speaking:
1. While Barron might look like a mini Donald Trump on stage with his suit and tie, he is still a 10-year-old kid.
The night of the election the young son of the president-elect was seen rolling his eyes when his dad was talking about parenting. This was the description given by AOL News. They also reported that Barron broke into a slow, methodical clap after his father mentioned his deceased parents looking down on him today and how much he had learned from his mother and father.
AOL describes Barron's clapping "sub-standard claps." Some folks found Barron's "lackluster affection" for his dad's new gig very entertaining. At 10-years-old America was watching this kid who was exhausted at the event that left him still standing on stage at 3 a.m. This was a long day for an adult, never mind a kid!
- Barron Trump is America's new infatuation with his eye-rolling and slow clapping antics! BlastingNews.com, November 21, 2016.
2. Tori Hawkins says Jan. 6 is not a day she'll soon forget.
While driving with her boyfriend to the scene of her grandparents' house fire in Beaver Harbour, the 21-year-old psychology student at the University of New Brunswick's Saint John campus came upon a highway accident near Musquash.
It turned out to be Hawkins's aunt, who had lost control on the icy highway and rolled her Nissan subcompact.
Melissa Hanley, 43, had also been told about the fire and was on her way to help.
"When I got there, the little blue car was on its side," said Tori.
"She was still in there."
Hawkins said the attending paramedics were worried about the bitter cold that morning and its potential impact on their patient as she sat trapped inside the vehicle.
Recorded temperatures that day hovered between –18 C and –21 C.
Hawkins said it took a few hours for emergency crews to free her aunt by cutting off the vehicle's roof.
Once that ordeal was over, Hawkins and her boyfriend got back into their vehicle and continued on to Beaver Harbour and the neighbourhood where she grew up.
Emergency crews there were keeping bystanders at a distance, so Hawkins watched from the yard of the nearby Baptist church, as smoke rolled into the sky from the home that her grandparents had occupied for 40 years.
...
When asked how she'll remember Jan. 6, Hawkins recalls other misfortunes that struck that day.
Her father also had to deal with broken pipes and flooding that damaged a rental property. Also, her cousin's dog died.
"It was a very long day," she said.
- 'It was a very long day': Family suffers car rollover, devastating house fire in 1 day, CBC.ca, January 11, 2018.
3. At this point in the season, the Grizzlies are a hard watch. They just do not have the talent throughout a full 48 minutes to match against the other team. So, because of this, fans should turn their attention toward the other team's highlight player. In Dallas's case, it is Dennis Smith Jr.
Now, this may not be as rewarding as Dillon Brooks having a big night or JaMychal Green with a double-double. However, as NBA fans, we all need to appreciate the talent that happens around the league even if it is not with the Grizzlies. Dennis Smith Jr. is that talent for the Mavericks.
He has been one of the most electric rookies in this past draft class. Smith Jr. was highly touted as the biggest steal of the draft before Donovan Mitchell had his rise in discussion of that class. DSJ is averaging 15 points, 4 rebounds, and 5 assists this season. In his last game, he had an 18 point, 11 assist night. And these nights have usually culminated in a highlight reel dunk.
With either Kobi Simmons, Ben McLemore, or any other of the inexperienced Grizzlies guard defending him Saturday night, look for Dennis Smith Jr. to go off. If he gets in a groove early and feeds off the home crowd, it'll be a long night for the Grizzlies.
- Memphis Grizzlies at Dallas Mavericks Game Preview, GrizzlyBearBlues.com, March 10, 2018.
本文仅代表作者本人观点,与本网立场无关。欢迎大家讨论学术问题,尊重他人,禁止人身攻击和发布一切违反国家现行法律法规的内容。
About the author:
Zhang Xin is Trainer at chinadaily.com.cn. He has been with China Daily since 1988, when he graduated from Beijing Foreign Studies University. Write him at: zhangxin@chinadaily.com.cn, or raise a question for potential use in a future column.
(作者:张欣 编辑:丹妮)