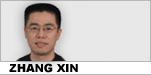 Reader question:
Please explain why c is the correct answer in the following quiz:
Karen says I should put my own house in order before I
a. go on my vacation
b. give advice on decorating homes
c. tell other people what they should do
My comments:
C is the right answer because it's closest to the meaning of the idiom putting one's own house in order. Karen is speaking in general terms, without being specific. Both a, going on vacation, and b, decorating homes are specific.
Anyway, c is the correct answer. Any time someone tells another that they should put their own house in order is asking them to stop giving others advice – because they are not very good themselves.
Literally, a house in order is a house in fine shape and form. The house is well built and all furniture pieces are arranged in a proper and pleasing way. Nothing is out of place and everything feels right, correct and complete.
Metaphorically speaking, when we're asked to put our own house in order, we are asked to get our act together, so to speak – before we are able to tell others how to handle their own affairs.
Obviously, if we're not good at something, we're not going to sound convincing if we tell others how to do it, especially if we want to force them to follow our orders. For example, if we play ping pong a certain way and lose every game, we're not going to sound convincing if we teach someone else to do it exactly our way.
They're not going to listen to us, aren't they?
They'll probably ignore us. That's being polite, as a matter of fact. If we persist on teaching and they get annoyed, there's no guarantee that they won't, sooner or later, tell us to go to you-know-where.
All right, here are media examples of people who are told to put their own house in order first:
1. Ian Cameron's offshore wealth is revealed in a legal document filed with courts on the island, where he had helped run a multi-million pound investment fund.
It has previously been widely reported that David Cameron's father (pictured above right, with his son) helped manage funds in tax havens in Panama and Jersey.
However, this is the first time he has been shown to have personally held wealth offshore.
Lawyers say the "grant of probate", attached to a copy of his English will, would only be filed if there were assets left in Jersey and the estate was worth more than £10,000.
But under Jersey law, the full value of the estate does not have to be publicly disclosed.
Mark Renouf, partner in leading Jersey law firm Hanson Renouf, said: "The only reason to have that document is because there are some assets situated in Jersey.
"We can't tell from the documentation, which is very normal, how much those assets were worth, except to say that there is no point in doing this if they were valued at less than £10,000, because you don't need to have a grant of probate under that value."
The revelation that his father held wealth in a tax haven could be uncomfortable for the prime minister, who has previously called for a crackdown on tax avoidance, branding some schemes "morally wrong".
The prime minister brought leaders of British tax havens to Downing Street in 2013 for a meeting about tackling tax avoidance and increasing transparency.
He said at the time: "Let's be clear about why this tax issue matters. I mean, if companies don't properly pay their taxes, and individuals don't properly pay their taxes, we all suffer as a result. So it's important we do get our own house in order."
- David Cameron's father left assets in tax haven, Channel4.com, April 30, 2015.
2. Gareth Southgate has called on English football to "get its own house in order" on racism before pointing the finger at Russia. England's preparations for the World Cup have been overshadowed by the bubbling geopolitical tensions between Russia and the UK, and a growing body of domestic opinion calling on the side to boycott this summer's tournament.
But ahead of England's friendly against the Netherlands in Amsterdam, Southgate warned that turning the spotlight on Russian racism risked masking problems closer to home, drawing particular attention to comments made by England fans on social media about the country's youth teams.
"In terms of anything that happens on the field, there are clear Fifa guidelines for how you have to report incidents," Southgate said. "But I don't think we should just talk about racism in Russia. There are still things going on in our own country that aren't correct. So we keep pointing the finger at Russia, where we're going to be guests in the next few months. But we haven't resolved the issue in our own country, and until we do we should stop firing off elsewhere.
"I can give you an example. I had a really interesting couple of hours with Troy Townsend [father of Andros and a Kick It Out campaigner] a couple of weeks ago. He showed us a picture of our under-17s on social media. The comments about that team were disgusting. So when we speak about other countries, I find it difficult to defend that with what we've seen here."
The comments in question were made in reference to an England under-16 team that had just beaten Brazil in the Florida Cup, a picture of which was posted on Steven Gerrard's Instagram feed. Among the comments were: "monkeys", "looks like an African country" and "Did England just become black?".
"To see them abused in that way is absolutely disgusting," Southgate said.
- Gareth Southgate calls for English football to 'get its own house in order' over racism before pointing fingers, Independent.co.uk, March 22, 2018.
3. The United Nations said Tuesday it received 54 allegations of sexual abuse and exploitation against U.N. peacekeepers and civilian staff and groups implementing U.N. programs in the first three months of 2018, including one involving an 11-year-old girl.
U.N. deputy spokesman Farhan Haq told reporters that 14 allegations involved U.N. peacekeeping operations, 18 involved U.N. agencies, funds and programs, and 21 were related to U.N. partner organizations. One allegation involved a member of a non-U.N. international force operating under a U.N. Security Council mandate, he said.
Haq said the allegations involve 66 victims, including 13 girls under age 18. He said two women and one girl were pregnant, and paternity was established in one case. The ages of 16 victims were unknown, he added.
The United Nations has long been in the spotlight over allegations of child rape and other sexual abuses by its peacekeepers, especially those based in Central African Republic and Congo. But the latest figures demonstrate again that sexual misconduct spans the entire U.N. system.
...
Secretary-General Antonio Guterres said in the March report that much remains to be done "to ensure the United Nations has its own house in order" and his "zero tolerance" policy for sexual misconduct becomes a reality.
"No individual serving under the United Nations flag should be associated with sexual exploitation and abuse," he said. "Combating this scourge continues to be one of my key priorities for 2018, as is assisting and empowering those who have been scarred by these egregious acts."
- UN received 54 allegations of sexual misconduct in 3 months, AP, May 1, 2018.
本文仅代表作者本人观点,与本网立场无关。欢迎大家讨论学术问题,尊重他人,禁止人身攻击和发布一切违反国家现行法律法规的内容。
About the author:
Zhang Xin is Trainer at chinadaily.com.cn. He has been with China Daily since 1988, when he graduated from Beijing Foreign Studies University. Write him at: zhangxin@chinadaily.com.cn, or raise a question for potential use in a future column.
(作者:张欣 编辑:丹妮)