Thrown for a loop? 目瞪口呆
中国日报网 2021-04-16 11:06
分享到微信 Reader question:
Please explain "thrown for a loop", as in this sentence: If you are thrown for a loop by a question, take a minute to think about how you'll answer before responding.

My comments:
In other words, if a question makes your head spin, you should take a minute to clear your head before saying anything, lest you say something you'll regret later.
If you've ever taken a roller coaster ride in an amusement park, you'll have learned the idea of being thrown for a loop.
A loop, here, you see, refers to a vertical 360. You ride the roller coaster from ground level to high in the sky before going down to complete a circle.
Amazing experience, yes.
It can also be dizzying, shocking, disorienting and frightening for some.
For another example, if a boxer is hit so hard that he loses orientation and feels dizzy and topsy-turvy, he's literally knocked for a loop.
Metaphorically speaking, then, if someone is thrown or knocked for a loop, they're surprised, shocked and amazed to such a degree that they're confused and dumbfounded. They don't know how to react.
That's why in our example, the person is advised to compose him or herself if they hear a shocking question. They're advised to clear their head a little bit before answering the question.
All right. Here are media examples of people or plans being thrown for a loop:

1. Roller coaster riders at a U.K. theme park were thrown for a loop this week after a broken ride left them stranded 150 feet in the air.
On Sunday, the Millennium roller coaster at Lincolnshire's Fantasy Island came to a sudden stop while climbing one of the ride's tallest inclines, stranding dozens of passengers for over an hour at the top of the coaster, according to local outlet Lincolnshire Live.
Theme park staff spent an hour trying to fix the issue before using harnesses to escort the passengers off the ride.
According to the outlet, many riders were terrified by the incident and were seen leaving the scene in tears.
A photographer documented the event and shared pictures of the stuck roller coaster on Facebook.
"Some dramatic scenes today at Fantasy Island as the Millennium Roller Coaster got stuck. A successful rescue was performed, well done to everyone involved. I hope everyone is safe after their ordeal," the photographer wrote.
Boston resident Carly Tarry told outlet that she was on the ride with her daughter, niece, and nephew before the "pretty scary" turn of events.
"It set off before it came to a sudden stop near the top. It lurched forward a little bit more but then stopped again," she explained. "We then waited and they said we would have to evacuate. They started to bring harnesses up and released the locks so we could put them on in the seats."
Tarry said that park employees delivered riders "hoodies to keep warm because it was quite breezy and a little chilly at the top."
"We had to clamber out in the most horrible way — you don't realize how high up you've gone," she added. "We could hear people crying ahead of us."
- Roller Coaster Traps Riders 150 Feet in the Air for Over an Hour: 'We Could Hear People Crying', People.com, July 30, 2020.

2. After extensive dabbling in the world of superheroes, the CW plunges back into the super-rich and super-soapy with "Dynasty." Seemingly determined to out-sleaze "Gossip Girl," the catfight-heavy premiere largely delivers on that level, with the disclaimer that sustaining such serialized "Can you top that?" silliness is where the producers will have to earn their keep.
If TNT's "Dallas" revival built upon the original and its characters, "Dynasty" -- overseen by the producers of "Gossip Girl" -- has essentially borrowed the name of Aaron Spelling's original the-rich-are-like-us-only-crazier drama and spruced it up for modern times.
At the show's core there's still Blake Carrington (Grant Show) and his massive energy company and estate, which his ambitious, scheming daughter Fallon (Elizabeth Gillies) assumes is eventually going to be hers.
Those plans, alas, are thrown for a loop when Blake reveals that he's engaged to one of his employees, Cristal (Nathalie Kelley). Fallon dismisses her with a constant barrage of sniping, thus lending credence to Cristal's complaint that Blake's kids won't see her as anything more than "the girl you're banging."
There's a lot of banging and big bucks all around, naturally, with Fallon dallying with the family chauffeur (Robert Christopher Riley), and her brother Steven (James Mackay) -- among network TV's first gay characters on the original -- allowed to be himself more openly, while his promotion of environmental causes has created a rift with Blake.
Somehow, the players also find the time to transact a lot of high-stakes business, with Fallon noting that her dad "made his fortune doing deals with old white guys in private clubs," a situation she -- and the show, with its more diverse group of characters -- intends to remedy.
"Dynasty" works a little too hard at living up (or down) to its splashy billboards in the early going, with Gillies overplaying the femme fatale shtick. That includes a voiceover in which she discusses this being "an age of dynasties," as pictures of the Trumps (a.k.a. "the president daddy voted for") and Murdochs flash by.
The new "Dallas," it's worth noting, started well before gradually losing its appeal. Still, Show's "Melrose Place" cred offers an intermediate bridge for fans of this TV genre, and the soapy twists should pair nicely with CW's "Riverdale," which offered its own juicy season-one doings and returns with a serial-killer plot to get the ball rolling.
Those who inhabit "Dynasty" clearly operate by the old slogan that you "can't be too rich or too thin." While the wealth part isn't a problem, once the initial curiosity subsides, the question remains whether this revival can drape enough meat on its attractive bones to merit sticking around.
- 'Dynasty' revival seeks new bang for the bucks, CNN.com, October 11, 2017.

3. Former President Donald Trump's second impeachment trial closed on Saturday with an overwhelming party-line vote to acquit Trump, after the trial was thrown for a loop in the morning with confusion over potential witnesses.
The Senate voted 57-43 resulting in Trump's acquittal, with just seven Republicans siding with all Democrats and independents, falling short of the 67 votes needed to convict.
The vote came after confusion on how to proceed after the Senate unexpectedly voted to call witnesses. The move would have lengthened the trial, but was reversed after both sides agreed to instead enter the congresswoman's statement into evidence. Senators then listened to closing arguments.
House impeachment managers and Trump's lawyers argued their cases over three days, with the prosecution arguing there is clear evidence Trump incited the violent Capitol riot on Jan. 6 and the defense saying the president's political speech was protected by the First Amendment.
Trump was acquitted and will be free to run for president again in 2024 after the majority of Republicans sided with him in his impeachment trial. Seven Republicans broke ranks, but it was not enough to succeed in convicting Trump.
- Trump acquitted, confusion over witnesses: Top takeaways from impeachment trial's last day, USAToday.com, February 13, 2021.
本文仅代表作者本人观点,与本网立场无关。欢迎大家讨论学术问题,尊重他人,禁止人身攻击和发布一切违反国家现行法律法规的内容。
About the author: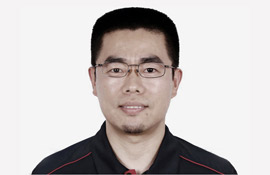 Zhang Xin is Trainer at chinadaily.com.cn. He has been with China Daily since 1988, when he graduated from Beijing Foreign Studies University. Write him at: zhangxin@chinadaily.com.cn, or raise a question for potential use in a future column.
(作者:张欣 编辑:丹妮)
中国日报网英语点津版权说明:凡注明来源为"中国日报网英语点津:XXX(署名)"的原创作品,除与中国日报网签署英语点津内容授权协议的网站外,其他任何网站或单位未经允许不得非法盗链、转载和使用,违者必究。如需使用,请与010-84883561联系;凡本网注明"来源:XXX(非英语点津)"的作品,均转载自其它媒体,目的在于传播更多信息,其他媒体如需转载,请与稿件来源方联系,如产生任何问题与本网无关;本网所发布的歌曲、电影片段,版权归原作者所有,仅供学习与研究,如果侵权,请提供版权证明,以便尽快删除。