Therapy-speak? 专业语言
中国日报网 2021-04-02 11:10
分享到微信 Reader question:
Please explain this sentence: The Rise of Therapy-Speak.

My comments:
This means that we're seeing more and more therapy jargon being used in everyday English.
In other words, the language with which therapists talk to each other is seeping into English.
For better or worse.
For better or worse is not for us to judge.
Not here at any rate.
Here, we just want to talk about what therapy-speak means.
And it means therapy jargon, or therapists' language, full of technical terms therapists use when they talk to one another.
Therapists are, say, psychoanalysts or psychologists in general who treat psychological problems that we may have, offering us therapies, treatments and, hopefully, cures.
Therapy-speak describes the way therapists, well, speak. In other words, it's their professional language, full of jargon (technical terms peculiar and particular to one field or group).
Professional-speak is different from everyday English, or language of the layman. Let me give you an example. Once I went to a clinic to replace a broken pair of glasses. The doctor recommended a pair. One of the things I asked was whether the glasses were tough. And the doctor said yes, they were very impact resistant.
Impact resistant. That's professional talk.
That made no immediate sense to me at first. Gradually it sank in. Impact resistant means the same as tough. If you throw them to the floor by accident, they won't break.
So impact resistant is doctor-speak for tough, okay?
Okay. All right, here are media examples for professional-speak of one type or another:

1. Bristol Palin has fired back at her baby daddy Levi Johnston in their child support battle and RadarOnline.com is first to obtain her exclusive statement.
In legal papers Levi said it's not possible for him to pay $1,750 a month in child support for their baby Tripp, as Bristol requested, because his income is "erratic." But his lawyers said Levi is hopeful for a good career in entertainment.
Perhaps playing off the language used by Levi's lawyers, Bristol released this statement to RadarOnline.com through her attorney:
"Bristol is hopeful that Levi will obtain work in 2010. She is encouraged that he acknowledged in court his obligation to pay childsupport and that he acknowledged paying $4,400 in the last 14 months. Bristol expects to mediate a child visitation schedule with Levi that balances Tripp's need to be with his father with Levi's need to travel and seek work."
For those of you haven't been to law school (or through a custody battle), that's lawyer-speak for "Pay up, bud."
- Bristol Palin Fires Back At Levi Johnston In Child Support Battle, RadarOnline.com, February 11, 2010.

2. As reported by Jon Rappaport, during a July 16, 2020, "This Week in Virology" podcast, Anthony Fauci made a point of saying that the industry-standard PCR COVID test is useless and misleading when the test is run using the threshold standards recommended by the FDA:
Here, in techno-speak, is an excerpt from Fauci's key quote (starting at about the 4-minute mark):
"…If you get [perform the test at] a cycle threshold of 35 or more…the chances of it being replication-confident [aka accurate] are miniscule…you almost never can culture virus [detect a true positive result] from a 37 threshold cycle…even 36…"
Each "cycle" of the test is a quantum leap in amplification and magnification of the test specimen taken from the patient.
Too many cycles, and the test will turn up all sorts of irrelevant material that will be wrongly interpreted as relevant.
That's called a false positive.
What Fauci failed to say on the video is: the FDA, which authorizes the test for public use, recommends the test should be run up to 40 cycles. Not 35.
Therefore, all labs in the US that follow the FDA guideline are knowingly or unknowingly participating in fraud. Fraud on a monstrous level, because…
Millions of Americans are being told they are infected with the virus on the basis of a false positive result, and…
The total number of COVID cases in America—which is based on the test—is a gross falsity.
The lockdowns and other restraining measures are based on these fraudulent case numbers.
- Anthony Fauci Admits Chances Of Getting Accurate Results From COVID PCR Tests Are 'Miniscule', GreekNewsConnection.com, November 13, 2020.

3. By now, everyone who follows college football knows that Michigan and head coach Jim Harbaugh are having a bad season — a historically bad season. With two games remaining on the schedule (including one still up in the air against Ohio State), the Wolverines winning percentage is likely to be at its lowest end-of-year mark since 1962 with the exception of the terrible 2008 season. They've dropped four of the last five games including last Saturday at home by 10 points to a winless Penn State squad. In that stretch the Wolverines were trounced 49-11 at home by a decent but not great Wisconsin team and lost by 17 points to Indiana, which had not beaten Michigan since 1987.
Those kinds of losses at a traditional powerhouse program like Michigan will put pressure on any coach. Coming off of three so-so seasons (by Michigan standards), Coach Jim Harbaugh now leads the ranking for most likely to be fired, at least by the Coach's Hot Seat. For a lot of Wolverine fans, it can can't soon enough.
At a lot of places, finishing 10th, 12th, 14th, and 18th during a coach's first five years on the job would be considered a success. But, of course, Michigan isn't most places. When the school brought in its former starting quarterback to lead the program at around $7 million per year (including bonuses), they weren't looking for "we finished ranked in the Top 20 some years." They were looking for Top 10 rankings, challenging for Big 10 titles and, maybe, a national championship, and regaining equality with arch-rival Ohio State.
Given Harbaugh's success in pulling up a moribund Stanford program and reaching the 2013 Super Bowl with the 49ers, expectations ran high in Ann Arbor. The thinking was that he could pull off the renewal that Nick Saban performed at LSU and Alabama and Urban Meyer at Florida and Ohio State. Here was an elite coach paired with a (formerly) elite program and one that, as an alum, he truly cared about.
Those kinds of expectations, while not totally unfounded based on Harbaugh's record, were overly optimistic given that it had been a long time since Michigan had really been a factor among Top 10. In the eleven years leading up to the hiring of Harbaugh for the 2015 season, the Wolverines had finished in the Top 10 only once at #8 way back in 2006. In the five years leading up to his first season, the Wolverines had placed only 13 players in the NFL draft (although they did land 11 in the draft in his second season).
The trouble is that, even among those with more tempered expectations, the program under Harbaugh has been heading in the wrong direction. His first two seasons were his best, followed by three "ok" seasons, and now this disaster. The players are all now Harbaugh's recruits. Nick Saban's impact at Alabama and Urban Meyer's impact at Florida and Ohio State could be seen immediately and things only got better after that.
I'll have to leave it to the Detroit media and Michigan bloggers to delve into the nitty gritty of problems within the program, but from a bird's-eye-view, several things stand out. There has been an obvious positive Harbaugh-effect on recruiting. Michigan's recruiting classes in 2014 and 2015 ranked 20th and 37th according to 247 Sports. Their rankings in 2016 and 2017 were 8th and 5th. This has shown up in the NFL draft with 15 Wolverines selected in the last two. But while not terrible, Harbaugh's efforts over the last three seasons haven't been as successful with rankings of 22nd, 8th, and 14th. During his tenure, Ohio State has placed 44 players in the NFL draft compared with 31 for Michigan. However, influences beyond talent are at work. Wisconsin has placed only 18 in the draft over the last two seasons by a combined score of 84-25.
Whether because of talent, scheme or both, the offensive side of the ball has been the big failing. Harbaugh's offense ranked 11th among FBS programs in his first season but has come in at 91rst, 21rst, 44th, and 71rst (so far in 2020) since then. The defenses have been consistently good but have dropped way off this year to 91rst.
Beyond offensive schemes or talent in general, Harbaugh's inability to recruit or develop quarterbacks stands out as his Achilles Heel. While the top tier QBs like Tua Tagovailoa or Joe Burrow have passer efficiency ratings around 200 and the top 20 passers each season come in from 150 to 200+, Harbaugh's QBs have ranged from 102 to 149. This season, his two starters' ratings are 124 and 134. In the modern world of college football where QB play is paramount, those kind of stats tell a big part of the story.
In fact, QB play stands out as the critical difference in what happened in Palo Alto and what is happening at Ann Arbor. In 2008, Harbaugh was able to recruit a future NFL, Pro Bowl caliber QB in Andrew Luck to Stanford. Prior to Luck, the Cardinal finished 106th and 54th in offensive production in Harbaugh's first two seasons, both with losing records. They vaulted up to 11th and 9th in the last two with Luck under center, finishing 8-5 in 2009 and 12-1 in 2010. Additionally, the Cardinal's record was assisted by the decline in the quality of Pac 10 play and the struggles of Notre Dame. In the 2010 regular season, Stanford played only one team that would finish in the Top 25, Oregon, to whom they lost by 21 points.
It looks like Harbaugh will finish out this week and maybe the season, but his prospects beyond that don't look good. The clamoring is now loud for his ouster. For his part, Harbaugh is talking like a guy in trouble. In his weekly news conference, he noted how people outside the program were "results-oriented, looking at wins and losses" while he was focused on the process. That's coach-speak at its finest when things are totally off the rails in terms of results. While the decisions makers at Michigan haven't said much, they are shelling out $7 million for results, not processes, and two or three wins in year five is below any reasonable threshold.
- How Michigan Football Got So Far Off The Rails, by Brian Goff, Forbes.com, December 1, 2020.
本文仅代表作者本人观点,与本网立场无关。欢迎大家讨论学术问题,尊重他人,禁止人身攻击和发布一切违反国家现行法律法规的内容。
About the author: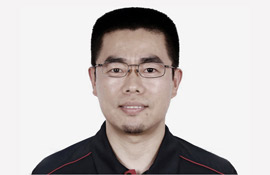 Zhang Xin is Trainer at chinadaily.com.cn. He has been with China Daily since 1988, when he graduated from Beijing Foreign Studies University. Write him at: zhangxin@chinadaily.com.cn, or raise a question for potential use in a future column.
(作者:张欣 编辑:丹妮)
中国日报网英语点津版权说明:凡注明来源为"中国日报网英语点津:XXX(署名)"的原创作品,除与中国日报网签署英语点津内容授权协议的网站外,其他任何网站或单位未经允许不得非法盗链、转载和使用,违者必究。如需使用,请与010-84883561联系;凡本网注明"来源:XXX(非英语点津)"的作品,均转载自其它媒体,目的在于传播更多信息,其他媒体如需转载,请与稿件来源方联系,如产生任何问题与本网无关;本网所发布的歌曲、电影片段,版权归原作者所有,仅供学习与研究,如果侵权,请提供版权证明,以便尽快删除。