Pulling the trigger? 做出最终决定
中国日报网 2021-04-20 11:33
分享到微信 Reader question:
Please explain "pulls the trigger", as in this passage: I, as a doctor, can never be the one who pulls the trigger. It's always the patient's decision to make.

My comments:
Literally, one pulls the trigger to fire a gun. You pull the trigger, bang, a bullet is shot off.
In our example, pulling the trigger is not to be taken literally, of course. Nobody's going to be killed. Here, instead the doctor means to say that he or she may recommend a treatment or a series of treatments, but the final decision lies with the patient. It's the patient who has to decide whether to take the doctor's diagnosis and treatment or go elsewhere.
Go elsewhere? Yeah, like, go to another doctor for a second opinion.
So, you see, pulling the trigger implies making a decision, a final decision, a final and important decision.
In terms of real guns, of course, pulling the trigger means someone may be killed. So pulling the trigger is not an easy decision to make.
All right, here are media examples of pulling the trigger or making the final decision to commit to a certain course of action, for better or worse:

1. We're allowing a mindset of "anything Trump does is wrong"—coupled with lightning-speed historical revisionism for the Obama era—to sustain the same mistakes in the war on terror that have continued to fuel radical Islam. But there may be a window of opportunity to turn the anti-Trump rhetoric into a review of the failed policies of the last decade and a half.
A recent example of "anything Trump does is wrong" has to do with the president changing the rules for drone-kill decision making. In May 2013 President Obama self-imposed a dual standard (known as the "playbook") for remote killing. The White House, including Obama himself reviewing a kill list at regular meetings, would decide which individuals outside of the "traditional war zones" of Iraq and Afghanistan would be targeted.
Meanwhile, in America's post-9/11 traditional war zones, military commanders then made, and now make, the kill decisions without civilian review, with the threshold for "acceptable civilian casualties" supposedly less strict. Because the president is supposed to make his decisions with more regard than the military for civilian deaths (though there are no statistics to support that this has been the outcome), the process represented, in the words of the New York Times, "restraint." Other supporters refer to the president's role as oversight.
There has been a change. In mid-March, Trump granted a Pentagon request to designate certain zones inside Yemen as "areas of active hostilities." Trump is expected to approve the same new policy for parts of Somalia. That would shift more decision making for drone strikes from the Oval Office to the Pentagon.
The issue being raised by some of Trump's opponents is that the new policy will kill more civilians, as it will be carried out by an unfettered military instead of a "restrained" executive. Those additional deaths will lead to more radicalization of Muslims, which will impede America's strategic progress toward an unclear goal—maybe a world without radicalized Muslims.
Such logic ignores the fact that President Obama approved 540 drone strikes killing 3,797 people in non-traditional war zones. No one knows how many of those bodies were civilians, although for the record the U.S. says it was precisely 324. The Council on Foreign Relations, however, estimates that drone strikes outside of Iraq and Afghanistan killed 3,674 civilians at last count.
Bottom line: There are already a lot of bodies out there under a policy of "restraint."
It is important to note that Trump's change in policy focuses only on who—him or generals in the Pentagon—makes the decision to pull the trigger in places already under American attack. The killing itself is ongoing, seamless, and happening today. (In fact, civilian casualties rose during the last months of the Obama administration, suggesting changes in U.S. rules of engagement may predate Trump.)
- Does It Matter Who Pulls The Trigger In The Drone Wars? TheAmericanConservative.com, March 23, 2017.

2. Katie Holmes and Jamie Foxx's six-year romance ended months ago in secret, but now, some details are emerging about why they didn't last.
Us Weekly reports that Holmes was the one who pulled the trigger. She just wasn't a fan of his lifestyle and tendency to go out with other women. "It has been many years of him stepping out with other women," Us' source says. "He's disrespectful, and their lives were different. His partying ways don't fit with hers as she's focused on raising her daughter [Suri Cruise] and working."
People, meanwhile, reported their relationship came to a natural end. "It ran its course," a source told the outlet. "This industry is very tough on relationships. Jamie thinks Katie is an incredible human being. They had a very, very deep connection. They brought each other a lot of joy and laughter."
Entertainment Tonight was told by its own source that the couple's bicoastal romance was always unique and ultimately what did them in. Neither wanted to merge. (Holmes is based in New York City while Foxx lives in Los Angeles.)
"They never had a typical relationship," the source said. "They have always been incredibly independent, and their lives didn't revolve around each other. They lived separately and in different cities and saw each other occasionally."
The source echoed People's, saying the two had a great time together and good chemistry. But neither Holmes nor Foxx was about to uproot their life for the other. "They are just both caught up with their own families, careers and obligations that their relationship had to take a back seat."
- Why Katie Holmes Broke Up With Jamie Foxx, Elle.com, August 21, 2019.

3. With the NBA trade deadline just a few weeks away, the Los Angeles Lakers could get involved, either with a trade or later in the buyout market. They have rumored interest in several players who could be available. However, it will be very difficult for them to pull the trigger on something.
Last year, Kyle Kuzma was their most interesting tradeable asset. This season, it doesn't appear the Lakers will dangle any of their young players, including Kuzma. Los Angeles gave him a sizeable contract extension (three years, $39 million) before the season and thanks to that, he is not hearing his name so much in trade rumors for the first time in a long time.
Kuzma's extension is tacked on to the fourth and final year of his rookie contract, which currently pays him $3.5 million for this season. He begins making $13 million per year for the 2021-22 season. NBA rules make it difficult for players in Kuzma's situation to be dealt.
ESPN's Bobby Marks explained why the Lakers can't trade him:
For players still on their rookie deals before an extension kicks in, the NBA counts their fourth-year salary as outgoing money and the average of the extension amount and last year of their rookie contract as incoming money. One example: Los Angeles Lakers forward Kyle Kuzma would count as $3.5 million in outgoing salary for the Lakers but $10.6 million for an acquiring team.
Some call this the "poison pill" provision, which should keep Kuzma safe until the end of the season.
- Insider Details Why Lakers Can't Trade Key Player, Heavy.com, March 4, 2021.
本文仅代表作者本人观点,与本网立场无关。欢迎大家讨论学术问题,尊重他人,禁止人身攻击和发布一切违反国家现行法律法规的内容。
About the author: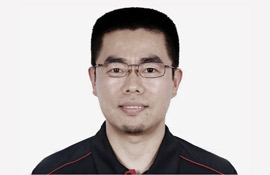 Zhang Xin is Trainer at chinadaily.com.cn. He has been with China Daily since 1988, when he graduated from Beijing Foreign Studies University. Write him at: zhangxin@chinadaily.com.cn, or raise a question for potential use in a future column.
(作者:张欣 编辑:丹妮)
中国日报网英语点津版权说明:凡注明来源为"中国日报网英语点津:XXX(署名)"的原创作品,除与中国日报网签署英语点津内容授权协议的网站外,其他任何网站或单位未经允许不得非法盗链、转载和使用,违者必究。如需使用,请与010-84883561联系;凡本网注明"来源:XXX(非英语点津)"的作品,均转载自其它媒体,目的在于传播更多信息,其他媒体如需转载,请与稿件来源方联系,如产生任何问题与本网无关;本网所发布的歌曲、电影片段,版权归原作者所有,仅供学习与研究,如果侵权,请提供版权证明,以便尽快删除。