Reader question: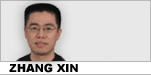 When people say they are calling someone "just to touch base", what does it mean?
My comments:
They're making the phone call to say "Hi".
That simple?
Yeah, but don't feel ashamed if you don't understand this American expression the first or first few times you hear it. You're not supposed to understand it.
"Touching base" is a baseball term originally and if you're not a baseball fan, you'll naturally have a problem getting to grips with the concept of touching base.
Base is one of the four corners of the diamond-shaped playing field. The tip of the diamond is called the home base. To score, a player hits the ball and runs to the first base – touching base to get safety. Then he will run and touch second, third base and finally the home base to score a run.
Along the way, he has to touch base with his feet or any part of the body for the run to be legal.
The slightest touch will do, hence the expression "touching base" in greeting someone, briefly reintroducing yourself after a while.
In other words, to touch base with someone is to make contact with them after a hiatus to see if everything is OK. To re-establish communication with them after some time, or as we Chinglish speakers are wont to say, "Long time, no see."
I have an American friend who is a travelling businessman. One time, he went back to the States for the weekend. When he was back in Beijing, I asked what the hectic fuss was for. He said he went home just to "touch base" with his wife.
I asked: "What does that mean?"
He said: "Just to see if we're still married."
See?
Alright, here are media examples of people touching base, to just say hello and get back in touch – or to discuss some matter of even greater gravity, whatever:
1. David Sneath has worked at a Ford Motor Co. parts warehouse for 34 years, but it didn't take him any time at all to walk out once he discovered he had won a $136 million Mega Millions jackpot.
"I yelled to the boss, 'I'm out of here,'" Sneath said Thursday after going to state lottery headquarters in downtown Lansing to pick up his first $1 million check.
Sneath, of Livonia in suburban Detroit, said the reality of his win has yet to sink in.
"I still haven't touched base with Earth yet," he said. When he saw in a newspaper that he had a winning ticket, "my whole body went numb."
Sneath plans to buy a cottage on Mullett Lake in northern Michigan and maybe a new fishing boat or two to help him land the walleye he loves to catch. He's tired of misplacing his glasses and may get laser surgery to correct his vision. And he'll probably move out of his three-bedroom, two-bath ranch home, although he plans to stay in Michigan.
He's even considering a return to Eastern Michigan University to finish his bachelor's degree. He's eight credits shy of a major in warehousing and a minor in international marketing.
- Mega lottery winner tells boss: 'I'm out of here', AP, April 4, 2008.
2. Weeks after Ferguson, Mo., activists fell 27 signatures short of forcing Mayor James Knowles to face a recall, the mayor says he is launching a door-to-door effort to touch base with city residents who considered his potential ouster.
Knowles told USA TODAY that he and campaign volunteers have sifted through the petition signatures and that he will soon begin his outreach effort, perhaps as early as next week.
The mayor faced ridicule from activists when he said in a television interview that his community had no racial divide shortly after unrest broke out in the St. Louis suburb last year following the shooting death of a black teenager by a white police officer.
Backers of the recall also criticized Knowles for overseeing a city government that activists say was hostile to black residents long before the shooting death of Michael Brown, the unarmed teenager who was fatally shot after a confrontation with police officer Darren Wilson.
"I'm hoping we can bridge some gaps, because right now we got to focus on how to bring people together," Knowles said in a telephone interview.
- Ferguson mayor to begin listening tour with residents who backed his recall, USA Today, July 16, 2015.
3. The question has become customary to ask any new Lakers player considering Kobe Bryant's lasting influence on the organization.
"Have any of you guys heard from Kobe," a reporter asked, "and if so, what did he say?"
Usually, the players will share that Bryant texted or talked with them on the phone. Sometimes, they will divulge what insight or advice Bryant offered. But center Roy Hibbert, guard Lou Williams and forward Brandon Bass, all of whom the Lakers acquired this offseason, indicated in an introductory press conference on Wednesday they had not heard from the Lakers' star.
Hibbert shook his head "no." The players looked at one another. Brass smiled amid the deafening silence.
Bryant, who is entering the final year of his contract worth $25 million, has touched base with other players in the past. That included D'Angelo Russell, whom the Lakers drafted with the second overall pick. Bryant also sat in on the Lakers' first free agency meeting with LaMarcus Aldridge.
- Kobe Bryant yet to touch base with new Lakers teammates, InsideSocial.com, July 22, 2015.
本文仅代表作者本人观点,与本网立场无关。欢迎大家讨论学术问题,尊重他人,禁止人身攻击和发布一切违反国家现行法律法规的内容。
About the author:
Zhang Xin is Trainer at chinadaily.com.cn. He has been with China Daily since 1988, when he graduated from Beijing Foreign Studies University. Write him at: zhangxin@chinadaily.com.cn, or raise a question for potential use in a future column.
(作者:张欣,编辑:许晶晶)