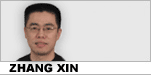 Reader question:
Please explain this sentence: University is not the be-all and end-all.
My comments:
Getting enrolled at university is not everything. It's not the beginning and end of life.
It's not a matter of life and death.
It's not the only important thing in life.
We sometimes conclude a discussion with: "That will be all", meaning no more discussion is necessary; or "That'll be the end of it all", meaning the same, no more talk is wanted.
Hence, figuratively speaking, be-all and end-all means everything and the end of everything, i.e. the whole thing, or something of the utmost importance, trumping everything else.
William Shakespeare coined this phrase in Mcbeth in 1605, according to Phrases.org.uk:
The bard gives these lines to Macbeth, when he is contemplating assassinating King Duncan of Scotland and taking the throne for himself.:
If it were done, when 'tis done, then 'twere well
It were done quickly. If th' assassination
Could trammel up the consequence, and catch
With his surcease, success: that but this blow
Might be the be-all and the end-all
As anyone who knows the play's plot will be aware, things don't turn out quite so simply for Macbeth and the murder is far from being the 'end all'.
As the murder of King Duncan was not the "end all" for Macbeth, getting into university will not be the "end all" for any youngster of today.
Children in primary school are told that good grades are the only important thing for them. Parents and teachers and other adults alike may not have all put it as beautifully as the bard put it in Macbeth, but they mean to convey the same idea, that it's their be-all or end-all.
In junior high, likewise: good grades are the be-all and end-all.
In senior high, the same old thing: good grades so that they can go to university, that's the ultimate be-all and end-all.
Not true, of course. Good grades and university are important, but they're not that important. They're not everything. They're certainly not the end-all (except, I'm sorry to say, for those university students who commit suicide – after finding it hard to cope with all the brand-new challenges that suddenly spring up after enrolment).
Alternately, over the years, I've heard people sort of say that a good job at a State-owned company is their be-all and end-all; that owning a house is a be-all and end-all; that owning a car is a be-all and end-all.
Well, they're not.
Today, owning the latest smartphone seems to be a new be-all and end-all for young people.
Well, it's not.
Life goes on. Some brand new challenges are always going to spring up to delight us and surprise us.
Or frighten us, in some cases, unfortunately.
But at any rate, if you have lived some and learned a little, you'd know that hardly anything is be-all and end-all.
All right, no more ado, here are media examples of other things that are NOT "be all and end all" for different people:
1. LeBron James told reporters Sunday that he doesn't dwell on past losses—namely the Cleveland Cavaliers' Game 3 collapse in the 2017 NBA Finals to the Golden State Warriors, when the Cavs blew a six-point lead in the final three minutes—but rather his family remains his focus, per Dave McMenamin of ESPN.com:
"What's going to stick with me is seeing my daughter smile, seeing my kids graduate high school, college. Hopefully my daughter will go off and meet the man of her dreams. That's what's going to stick with me. I keep telling you all, these games and wins and losses, yeah, I love it, but it's not the be-all and end-all for me. So, I've had so many moments in this game that I'm going to cherish. But Game 3 here in the Finals or a game there, I'm good. I don't lose sleep anymore."
James did acknowledge that Monday's Christmas Day meeting against the Warriors would mean something to him and the Cavaliers, though he stopped short of declaring it any more important than another regular-season game.
"Absolutely. You would be unhuman if it didn't [matter]. But obviously, this is a new format, this is a new team for us. We're still trying to continue to put things together and put pieces together. But yeah, you would be unhuman if you played three straight Finals versus a team and you felt nothing when you went out on the floor against them. So, absolutely."
The Cavaliers will be facing the Warriors for the first time since losing to them in five games during last year's NBA Finals. The Warriors have won two of the three titles the teams have contested in the past three years.
- LeBron James Says He Doesn't Lose Sleep over Finals Losses, Focus Is on Family, BleacherReport.com, December 25, 2017.
2. One of the pillars of so-called Brexit belief is that leaving the European Union will put the "Great" back into Britain.
With toots of the patriotic song "Rule, Britannia!" and nostalgia for the empire days of a century ago, when the Union Jack flag flew over about a quarter of the world's land, the country would cast off the shackles of foreign meddlers and restore full sovereign powers.
So goes the mantra of those eager for Britain to exit the 28-nation EU after decades of unity and live by its own rules. Foreign Secretary Boris Johnson talks of Britain as a "great ship" sailing into sunny waters.
But as negotiations move slowly toward a March 2019 breakup date, it is becoming increasingly clear to some observers that Britain risks becoming weaker, poorer and, most damaging of all, increasingly irrelevant.
Britain faces a firm reality of economics and politics set forth by the 27 countries it wants to leave behind, though not entirely. For many from the remaining EU countries, emphasizing other issues — such as support for Spain's move to keep the region of Catalonia from seceding — rightly places Brexit behind what is now more important for those sticking with the bloc.
Brexit, for "self-obsessed Britons … might be a sacred cause," but not for the rest of Europe, said Guntram Wolff, director of the Brussels-based Bruegel think tank.
"Brexit is boring," he said. "Europe has other priorities." That stands to be a problem for Britain, which is expected to pay the EU tens of billions of dollars to leave — how much remains undetermined — and is struggling to set up trade deals and nail down other details for business and worker relations. Uncertainty about what might happen has made many people jittery.
...
Meanwhile, European Commission President Jean-Claude Juncker, in his state-of-the-union address in September, painted a bright future for the EU, speaking of measures such as greater political and monetary union. He mentioned Britain's "tragic" and "regrettable" departure as a footnote.
"We are going to make progress. We will keep moving. We will move on, because Brexit isn't everything. It's not the future of Europe. It's not the be-all and end-all," Juncker said.
- Warnings of a weaker, poorer Britain emerging ahead of breakup with European Union, LATimes.com, November 10, 2017.
3. This is River Island's new Kids Squad. And third from the right is 11-year-old Joseph Hale. He has Down's Syndrome and he's now one of the faces of River Island's campaign, which launched on Friday in a bid to celebrate diversity.
'The idea of the squad was to create a diverse group of children to portray "squad goals", Joseph is great fun with an infectious laugh and star presence,' says Josie Cartridge, customer director of River Island. 'We hope by being more inclusive, this will help achieve wider acceptance for people with disabilities.'
Joseph's mum, Karen, says that she's 'immensely proud' of her son and that the campaign's message of 'inclusion and diversity out there is absolutely amazing'.
However, she says that there's still a lot of work to be done to challenge the way Down's Syndrome is viewed.
'Anybody with special needs and or a disability needs to be included in everything and anything – they can thrive and they just need to be given that chance to show they are just the same as everybody else,' she says.
'I think people need to see the positives, it is not the be all and end all, they can go on to have really good enriched lives.
'He doesn't pre-judge, he doesn't see people as different – everybody is the same to him, everybody is his friend.'
- Boy with Down's Syndrome is the new star of River Island's kids' range, Metro.co.uk, October 22, 2017.
本文仅代表作者本人观点,与本网立场无关。欢迎大家讨论学术问题,尊重他人,禁止人身攻击和发布一切违反国家现行法律法规的内容。
About the author:
Zhang Xin is Trainer at chinadaily.com.cn. He has been with China Daily since 1988, when he graduated from Beijing Foreign Studies University. Write him at: zhangxin@chinadaily.com.cn, or raise a question for potential use in a future column.
(作者:张欣 编辑:丹妮)