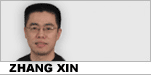 Reader question:
Please explain this sentence: A little kindness goes a long way.
My comments:
Obviously, that means a little kindness helps a lot.
But "go a long way"?
If a person goes a long way in the literal sense, then this person travels far and wide, coving a lot of ground.
By extension, the idiomatic meaning of someone "going a long way" means he's to be successful, successful in a long-term way, successful in the long run. Obviously, if someone manages to go a long way, it means he's at the very least enduring and not failing at the first hurdles, so to speak and not dropping by the wayside before long.
In our example, you may liken "kindness" to a person that's able to go a long way and cover a lot of distance. That has to mean that the quality of being kind is going be enduring and successful, too, in that its effect is going to be long lasting and far reaching.
We've all heard or read stories about people who, years after the event, go out of their way to repay some benefactor who did them a good deed. For example, a beggar gets fed a bowl of soup by an old lady. Many years later, this beggar becomes successful and makes a lot of money. He comes back to the old lady to say thank-you, bearing great tokens of gifts of one kind or another. Many years, decades may have gone by, but the erstwhile beggar never forgets the old lady because that bowl of soup, plus a consoling word or two is what gave him the strength to live to fight for another day.
One good turn leads to another, as they say. It's the domino effect. Reciprocity being human nature, one little favor in time of need achieves a lot later on.
That's why a little kindness goes a long way.
Similarly, other good qualities in people, such as, for instance, compassion, drive, integrity, patience, perseverance, all go a long way, meaning eventually, in the long haul, these qualities will make a difference, a great difference.
All right, here are examples of people and things that, in one way or another, go a long way:
1. What would it cost to protect the nation's voting systems from attack? About $400 million would go a long way, say cybersecurity experts. It's not a lot of money when it comes to national defense — the Pentagon spent more than that last year on military bands alone — but getting funds for election systems is always a struggle.
At a Senate intelligence committee hearing last week about Russian hacking during last year's election, Jeanette Manfra, the acting deputy undersecretary for cybersecurity at the Department Homeland Security recommended that election officials have a paper-based audit process to identify anomalies after an election.
While that's the advice most cybersecurity experts give, right now more than a dozen states use electronic voting machines that have no paper backup. Replacing those machines would go a long way toward protecting one of the core functions of democracy, says Larry Norden of the Brennan Center for Justice in New York.
"I don't think that would cost a huge amount of money. I think it would probably cost between $200 million and $300 million to replace that equipment," adding that $400 million is his top estimate.
But try finding the money. Congress provided $3 billion to help states replace their punch card machines after the 2000 presidential election but since then, funds have been scarce.
A $30 million plan in Arkansas to replace voting equipment, including paperless touchscreen machines, has been left unfunded. Two years ago, Virginia lawmakers rejected Governor Terry McAuliffe's request for $28 million to upgrade that state's voting machines, some of which are also paperless.
- Making U.S. Elections More Secure Wouldn't Cost Much But No One Wants To Pay, NPR.org, June 27, 2017.
2. Sameer Khan has been dubbed "rubberman" and "owl boy" thanks to his remarkable skill, which is turning heads in Pakistan.
He hopes one day to make it to Hollywood to star in a horror movie — and trains every day to keep his flexibility up.
The 14-year-old from Karachi said: "I saw an actor in a Hollywood horror movie turning his head to look behind him.
It fascinated me. I started practising for it and within few months, I was able to it.
"My mother slapped me when she saw me doing this and told me never to do it again as I might end up hurting my neck but with time she realised that I'm God gifted.
"My dream is to work like that actor in Hollywood horror movies."
The youngster quit his studies to became part of a dance group, Dangerous Boys, to earn a living and help his family after his dad Sajid fell ill.
...
Sameer along with eight other members of the dance group performs at shows across Karachi.
For every show he earns between £6 to £10, meaning he can make around £100 to £120 a month.
Sameer said: "I work so that I can support my family. I don't want that due to lack of resources my four sisters do not have to quit studies."
Asher Khan, lead dancer of Dangerous Boys, said: "I was shocked when I first saw Sameer's ability to rotate his neck and shoulders. He is incredible.
"He is extremely flexible and I am sure he will go a long way if he gets proper training."
- Real-life Rubberman, 14, can turn his head 180 degrees to look backwards like an owl, TheSun.co.uk, November 9, 2017.
3. Staring at an uncertain future after the departure of several sponsors, USA Gymnastics faces a steep climb as it tries to regroup in the wake of the sexual abuse scandal that has rocked the national governing body of the sport.
The loss of corporate partners is a financial blow to the organization, which had total revenues of $34.4 million and net assets of just over $3 million in 2016, according to Internal Revenue Service documents. USA Gymnastics received nearly $3 million from the USOC last year, a figure that fluctuates annually between Olympic cycles.
Adding to the woes are pending legal matters. Scores of gymnasts who were abused by former sports doctor Larry Nassar are suing USA Gymnastics, Nassar and Michigan State University, where he also worked.
"USA Gymnastics is facing a crisis, one that will influence sponsor decision-making for years," said Professor T. Bettina Cornwell, academic director of Warsaw Sports Marketing Center at the University of Oregon. "Partnerships in sport are all about sharing valued associations. Brands want to associate with things like ruggedness, grace, passion, joy, success and even trying hard in the face of failure. They are fearful to associate with an organization tied to the horrific Larry Nassar."
The 54-year-old Nassar was sentenced Wednesday to 40 to 175 years in prison, capping a seven-day hearing in a Michigan courtroom that featured several of his victims.
The list of companies that have dropped sponsorship includes Under Armour, AT&T, Kellogg, Proctor & Gamble, and Hershey.
A statement from AT&T on Tuesday said the company was suspending its ties "until it (USA Gymnastics) is re-built and we know that the athletes are in a safe environment." The company said it remained committed to helping the athletes and hoped to find other ways to accomplish that, adding that it was ready to return as a sponsor once USA Gymnastics has fully addressed the crisis.
...
Ronald Goodstein, associate professor of marketing at Georgetown University's McDonough School of Business, said USA Gymnastics can rebuild, but more change is needed and recovering won't happen quickly.
"There is a way to recover, but they can't be in a rush to find sponsors," Goodstein said. "The first thing they have to do is identify the root cause, why it fell through the cracks, and fix it."
Installing some of the victims as leaders of the board "would go a long way" toward restoring confidence, and whatever measures are taken have to convince the public that there is no more threat of abuse, Goodstein said.
"There has to be tangible action the public can see," Goodstein said. "This all has to happen before they seek sponsors."
- Sponsors flee scandal-plagued USA Gymnastics; future cloudy, ChicagoTribune.com, January 25, 2018.
本文仅代表作者本人观点,与本网立场无关。欢迎大家讨论学术问题,尊重他人,禁止人身攻击和发布一切违反国家现行法律法规的内容。
About the author:
Zhang Xin is Trainer at chinadaily.com.cn. He has been with China Daily since 1988, when he graduated from Beijing Foreign Studies University. Write him at: zhangxin@chinadaily.com.cn, or raise a question for potential use in a future column.
(作者:张欣 编辑:丹妮)