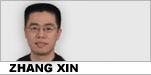 Reader question:
Please explain this sentence, particularly "in and of itself": Although the pineapple plant is attractive in and of itself, most growers want their plants to flower and fruit.
My comments:
First, to paraphrase: The pineapple is a beautiful plant to look at. It's good enough to grow this plant to see its flower alone, but most growers have a double incentive – to see it fruit as well. What's being implied here is that the pineapple plant is grown mostly for its delicious fruit.
"In and of itself" is an idiom that addresses the intrinsic quality or characteristic of something. Literally, "in and of itself" means in itself and of itself, in its own self and of its own self.
So, what does this mean idiomatically or figuratively?
This means we are speaking about the said quality in isolation, disregarding other factors that may directly or indirectly affect the situation being talked about.
Again, using our example, the pineapple flower is attractive enough on its own merit. Some people would be happy to spend the time growing that thing just for its flower. But most people do it for a double purpose – for its fruit also, the sweet, juicy, buttery fruit.
To sum up, "in and of itself" means by itself and on its own, when "it" is considered alone and in isolation. And whenever we say something is a certain way in and of itself, we usually imply that it is or will be different when we factor in other conditions and circumstances.
Here are a few media examples:
1. During Game 3 of their first-round series against the Portland Trail Blazers, the Golden State Warriors faced their first test en route to what they didn't yet know would be an undefeated run through the Western Conference playoffs.
The Warriors were holding a four-point lead with a minute remaining when rookie Patrick McCaw rebounded an Andre Iguodala miss. In the chaos of the offensive rebound, Portland wing Allen Crabbe ended up on two-time MVP Stephen Curry.
As he has done countless times, Curry isolated and used his dribble to get in shooting rhythm. Having created a small opening, Curry stepped back and knocked down a 3-pointer that effectively ended the game.
Even more so than the 3-pointer in general, the 3 off the dribble has been Curry's signature shot. And, with Curry's rise as Exhibit A, it might just be the most important shot in the modern NBA.
The funny thing about what I'm calling the most important shot in the NBA is it actually isn't a particularly good shot, in and of itself.
Not counting shooting fouls, the average shot attempt during the 2016-17 NBA regular season yielded a little more than one point -- 1.027, to be exact. (Half of this figure is what statistical analysts call "effective field-goal percentage," which is equivalent to the field goal percentage a player would have to shoot to score as many points with all 2-pointers as players do using both 2s and 3s.)
According to SportVU tracking on NBA.com/Stats, during the regular season players made what the site classifies as "pull-up" 3-pointers -- any 3 taken off the dribble -- at a 32.3 percent clip. Even after accounting for the extra value of the 3, that's still just .969 points per shot, about 5.6 percent worse than the average attempt.
When we talk about the high efficiency of 3-pointers, we're really talking about 3s of the catch-and-shoot variety -- those the NBA collectively made at an 36.9 percent rate this season, resulting in 1.111 points per shot.
- Steph Curry made the pull-up 3 the most important shot in the NBA, by Kevin Pelton, ESPN.com, May 28, 2017.
2. This past summer, my research made me cry.
At Princeton, academic research often felt extraordinarily low stakes. Even an argument with a strong motive could feel comfortably removed from the realities of my life. In the academy, we aim for empirical arguments, not personal ones. And though this presented challenges of its own, it was easy to forget how safe it feels to be merely an observer, the omniscient narrator to someone else's story. Last semester, for instance, my research focused on medieval history and African-American poetry, two topics firmly removed from my day-to-day reality as a white person in the 21st century.
Sure, I would invest parts of myself into my research: I chose questions I found interesting; I spent hefty chunks of time figuring out what I wanted to say; eventually, I exposed my thoughts to criticism. But ultimately, research questions were public, not personal – cerebral, not emotional. They concerned something external to me.
In my internship office this summer, that compartmentalization began to dissolve. Working at a small Native American advocacy organization in Providence, Rhode Island, I split my desk time between news sites and sluggish academic articles on Native American lands. At the start, I expected my research to be useful at best, not heart-wrenching.
But soon, it was near impossible to avoid the personal implications of my research. The articles I read not only had a function outside of the academy (we were preparing for litigation to protect Native American lands), but it also began to feel deeply – frighteningly – personal and real. Past melted into present, there into here, my subject into myself. The historical sources resembled the day's New York Times stories and the potential stakeholders in the research were my friends and co-workers, not imagined interlocutors. Instead of considering questions in the otherworldly silence of Firestone, I was working in the din of reality.
So I cried… a lot. And it felt amazing. Even though it hurt in this case, the connection I felt with my research felt more whole and intense – a meaningful experience in and of itself, not just a means to a pedagogical end.
This semester, I hope to lean in further to what's at stake for me – personally – in my research projects. Let what's interesting to me reveal what's important to me. Though I'll be writing these from the air-conditioned safety of Firestone, I'm excited to feel afraid of what I might learn.
- When Research Gets Too Real, Too Soon, by Rafi Lehmann, Princeton.edu, October 7, 2017.
3. David beating Goliath is very exciting – unless you're a fan of Goliath.
The United States has 330 million people and a massive youth soccer system, yet its men's national soccer team just got bushwhacked by a team from Trinidad and Tobago, a country with 1.3 million residents.
How could this happen?
It's not just about cultural norms. (Even if 90 percent of the U.S. population didn't care about soccer, 33 million still would.) It's not just about high school football teams siphoning off potential soccer talent. (There's talent enough to go around when you have all those people.) It's not just about U.S. soccer's leadership and disorganization. (There are ineffective bureaucracies everywhere.) It's not just about the unimaginative style of soccer played by U.S. teams. (Nobody criticizes the German team for its methodical style of play.)
Instead the problem is the American system of identifying and cultivating soccer talent – or, more accurately, not identifying this talent.
For the past six years I have been researching and writing about the commercialized youth sports industry, including a youth soccer system that excludes low-income and nonsuburban families from participating at the same rate as higher-income families.
U.S. kids don't play soccer with bare feet on hardscrabble barrio fields where creativity dominates the action and with few grownups in sight.
Instead, too many American kids play soccer in high-tech cleats on manicured suburban fields, where they stand around quietly until an adult (often paid) runs them through repetitive drills – all to prepare for an expensive tournament three states away.
Commercial components permeate every aspect of the youth game. Research presented in my recent book on college and youth sports shows that family income is highly correlated with youth soccer participation. About 25 percent of American families have incomes over US$100,000 annually, yet they produce 35 percent of youth soccer players.
Conversely, the 25 percent of families with incomes below $25,000 account for only 13 percent of youth soccer players. Forty percent of youth soccer players will leave the sport between ages 13 and 18.
Many leave for financial reasons. Kids interested in playing soccer must increasingly pay for apparel, equipment, team fees, coaches, trainers, tournament travel and field space. It's not unusual for families to spend over $10,000 per child per year to play organized youth soccer. `
The result is a system more attuned to identifying the best payers than the best players.
Those remaining in what I call the pay-to-play soccer system increasingly sign up for high-cost tournaments like the annual Disney Boys' Soccer Showcase, with the idea that it'll increase their chances of being identified by the national team or college recruiters who frequent the expensive tournaments.
What would have become of Cristiano Renaldo or Marta had they grown up in the U.S. pay-to-play system?
Talent isn't being found in overgrown weed patches stuffed between urban row houses and rural farms. Nor is it being found among the 630,000 kids playing in the American Youth Soccer Organization programs, which adhere to the philosophy that youth sports should be fun in and of itself, not an expensive pathway to some "next level."
- Until youth soccer is fixed, US men's national team is destined to fail, by Rick Eckstein, TheConversation.com, October 13, 2017.
本文仅代表作者本人观点,与本网立场无关。欢迎大家讨论学术问题,尊重他人,禁止人身攻击和发布一切违反国家现行法律法规的内容。
About the author:
Zhang Xin is Trainer at chinadaily.com.cn. He has been with China Daily since 1988, when he graduated from Beijing Foreign Studies University. Write him at: zhangxin@chinadaily.com.cn, or raise a question for potential use in a future column.
(作者:张欣 编辑:丹妮)