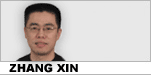 Reader question:
Please explain buzzard's luck, as in this sentence: You know the Yankees have buzzard's luck when Derek Jeter gets hurt in his first game of the season.
Why buzzard's luck, instead of just bad luck?
My comments:
In other words, what's the buzzard got to do with a player suffering an injury?
It's a good question.
The buzzard is the American version of the African vulture. Like the African vulture, the buzzard, though hawk like in terms of beak and eye sight, cannot hunt. Instead, they circle the sky all day looking for ready meat – dead meat, that is, from dead bodies.
Luckily, animals die all the time, I'm sorry to say – as do humans (lest we forget) – and so normally buzzards won't have a problem getting their fill.
However, whenever Americans see one or more buzzards sitting perched on a high branch, they become sympathetic, I think. I guess they see this picture and become sentimental. Gee, they say to themselves, these poor buzzards have run out of luck again. They can't hunt, and animals around them don't die. Where is their next meal going to come from?
That must be the sort of thing Americans wonder, you know, when they see a buzzard sitting idle and lonesome on a high branch.
Actually, I am not sure if many or any Americans actually think that way. It's just my impression that they do, which leads them to associate the sight of a buzzard to bad luck.
And sports people use this term a lot, especially with player injuries.
Why is that?
My conjecture is that when an able-bodies high-flying athlete is injured, he's reduced to an idle invalid and that status is not unlike that of the buzzard.
You know, buzzards can't kill and other animals don't die. The injured athlete faces a similar situation. They may be full of energy and spirit, but there's nothing he or she can do before the injury is healed. Teammates are going to continue to battle and fight, but the injured player can but watch, idly watch. And this helplessness is deemed similar to that which faces the buzzard and is, in the case of the injured player, understandably painful.
That is my conjecture, for better or worse, on how the picturesque posture of the buzzard on a high branch comes to be synonymous to bad luck, especially bad luck involving player injuries.
And here are examples:
1. Coming off a three-game stretch during which the University of Kentucky football team was outscored 137-20, the Wildcats suffered another blow Monday with a season-ending injury to their leading rusher.
Freshman tailback Josh Clemons injured his knee in Saturday's 54-3 loss to South Carolina, but the UK coaching staff didn't realize until a MRI Monday how serious the injury was. Clemons tore the meniscus in one knee and after undergoing surgery Tuesday will miss the final six games of the 2011-12 season.
"It's football. We understand the game, injuries happen," said head coach Joker Phillips. "Not sure if it's buzzard's luck or not, but that's the way things happen. We feel for Josh. We feel for the other guys also, because he's a special guy to the other guys on the team."
- UK loses leading rusher Josh Clemons for remainder of season with knee injury, KYForward.com, October 11, 2011.
2. Talk about buzzard's luck.
On Wednesday the Dallas County Democratic Party is having its Annual Jefferson-Jackson Dinner at the Hyatt Regency Hotel near Union Station. Political commentator Paul Begala is the keynote speaker.
But as it turns out, two of the biggest names in Democratic politics are being featured in separate Dallas-area events on the same evening as the Jefferson-Jackson dinner.
President Barack Obama is headlining a fund-raiser in Dallas at the home of Naomi Aberly. Also that night, Hillary Rodham Clinton is speaking in Irving at the National Multi Housing Council.
The Dallas County Democratic Party event is still expected to be successful, but there are certain to be some heavy hitters opting for the greater star power.
Where would you want to be?
- Local Democrats have buzzard's luck with scheduling annual fund-rasier, Dallas Morning News, April 19, 2013.
3. Pat Riley finds himself leaning his head to the left quite a bit these days. There's an irritated nerve in his neck, and it's far from comfortable.
"It's killing me," Riley said. "But I'm not going to make an excuse for it."
Such was the metaphor that Hall of Famer and president of the Miami Heat used to assess the 2014-15 season. Excruciating as it often was, Riley is still convinced the team that he helped assemble should be in the playoffs right now.
Instead, a 37-45 record in a year that seemed snakebitten from the start means Miami's season ended early.
"I challenge myself more than anybody else," Riley said, "to make sure that what happened this year won't happen again."
He's 70 years old, never reveals if he even knows how much longer he'll work for a living, is a holder of nine championship rings and isn't interested in any drawn-out rebuilding project. He starts every season with the singular goal of winning a title, no matter how long the odds seem.
Next year will be no different.
"There's not a person in the organization that doesn't think we should have made the playoffs," Riley said.
This isn't a situation like last season, where the Heat were coming off a loss in the NBA Finals and Riley spent some of his end-of-season address time trying to not-so-subtly urge LeBron James to stay in Miami. James didn't listen, and Riley said he's at peace with that now -- though another thinly veiled message seemed to be offered Monday.
When it comes to free agency this year, Riley said there will be "no more smiling faces with hidden agendas." It was never made clear by James why he summoned Riley to a meeting in Las Vegas several days into the free-agent period last July, when it seemed like his decision to leave Miami and return home to Cleveland was already made.
There are some free-agent matters for Riley this season, notably trying to keep point guard Goran Dragic in Miami. The Heat gave up two draft picks to acquire Dragic from Phoenix in February, knowing he would opt out of his contract this summer and hit the open market.
Dragic has often said he hopes to stay in Miami.
"We feel very confident that we can ... but there has not been any indication, any discussion at all with he or his representatives about anything," Riley said. "When I made the trade and gave up two picks for him, you roll the dice. But you also feel good about how we're in a very good position to offer him more than anybody else."
The Heat can offer Dragic five years and just over $100 million. No one else can offer more than four years.
There's also a lottery to deal with next month, when Miami will hope that no one knocks them down a peg to the No. 11 pick. As it stands now, Miami would have the No. 10 pick. If the Heat stay there -- or rise -- they would keep that selection. Fall to No. 11, and the pick goes to Philadelphia.
"Hopefully on May the 19th we don't have any more buzzard's luck," Riley said.
They had plenty of that this season: Chris Bosh was lost at the All-Star break with blood clots on his lung; Josh McRoberts was done for the year way early with a knee injury; and Dwyane Wade missed about one-quarter of the schedule primarily because of two separate hamstring issues.
Riley has said there are two things in sports, winning and misery. This year, misery far outweighed the other.
"Failure will always drive you," Riley said. "I don't want to hear any excuses about anything. And I always felt one of the greatest achievements on the part of anybody is through great adversity to win a championship or to win big or to do something above and beyond. Trying to be above and beyond, it's a goal."
"And the misery is a little bit more short-lived with a good Cabernet and stuff after a game," he added.
- Pat Riley: No excuses will come from Heat for this season's failures, AP, April 20, 2015.
本文仅代表作者本人观点,与本网立场无关。欢迎大家讨论学术问题,尊重他人,禁止人身攻击和发布一切违反国家现行法律法规的内容。
About the author:
Zhang Xin is Trainer at chinadaily.com.cn. He has been with China Daily since 1988, when he graduated from Beijing Foreign Studies University. Write him at: zhangxin@chinadaily.com.cn, or raise a question for potential use in a future column.
(作者:张欣,编辑:彭娜)