R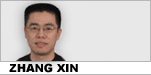 eader question:
Please explain "low maintenance" in this sentence: The best employees are positive, low maintenance and unselfish.
My comments:
In other words, a good employee doesn't give his employer or supervisor a lot of trouble. He doesn't call in sick on Monday mornings, for example.
For another example, he isn't a moaner. He doesn't complain a lot. He doesn't go to his boss and say anything bad about his co-workers.
For yet another example, he doesn't ask for a pay rise at every year end, whether or not he deserves one.
I can give more examples, but, in short, the best employees are those who don't require a lot of attention from their supervisors. The supervisor gives him a job and he gets it done it without fuss. The boss doesn't need to look after him like a crying baby.
Yeah, something like that.
Low maintenance, you see, is a term originally reserved for machinery. You buy a bicycle, for example, and it's of such high quality that you ride it year after year care free. That's low maintenance, meaning you don't have to do a lot to keep (maintain) it in good condition.
The opposite of low maintenance is, yes, high maintenance. In that case, you need to, say, oil the joints or cogs of the bike every day or two and have to send it to the repair shop every week or so. In this case, the cost of keeping the bike in good condition is high, hence high maintenance.
On things, high maintenance means it costs a lot of money, time and energy to keep them in good shape.
On people, well, why not use low maintenance on people? After all, workers are merely cogs in the giant factory or office machine, aren't they? Well, if not merely, then nearly. Anyways, as a metaphor, in the example of the office, all bosses love employees who are low maintenance, who do their work and have no complaint, causing no problems for the boss or anyone else.
Conversely, all bosses hate those who are selfish, negative and high maintenance. They're, in the eye of the controlling boss, not worth the trouble.
To end our discussion on a positive note, though, let's emphasize one more time that the best employees are low maintenance. They are people who usually are positive and unselfish, and a joy to work with.
All right then. Here are media examples:
1. The results of a new survey by Royal Canin about cats and dogs shows that while we love our cats, we may not really understand them - health wise.
"Although household pet cats outnumber dogs by 12 million in the U.S., how much do cat owners really know about their furry felines? Based on the survey, not as much as they should," is the sad conclusion.
Just what don't we understand?
The fact is that cats are not really a low maintenance pet. They require all the same sorts of attention as a dog, maybe just not in the same volume as a dog. I remember when we'd touted adopting a cat because it was "low maintenance." I soon discovered that as an animal shelter marketer, I was doing cats a disservice by calling them low maintenance and found other more positive ways to showcase the fine qualities of cats. And that was back in the 90's so apparently, we have a long way to go to completely remove that moniker.
- Survey says: we still think cats are low maintenance, by Kathy Covey, OregonLive.com, November 3, 2013.
2. Brendan Rodgers is looking for Mario Balotelli to take inspiration from the likes of Luis Suarez as he settles into life at Liverpool.
With Suarez having departed Anfield over the summer as he joined Barcelona in a big-money deal, Balotelli has been charged with the task of providing an attacking spark.
He has been returned to the Premier League from AC Milan, with Rodgers prepared to take a chance on the former Manchester City forward.
Balotelli has made an encouraging start to life on Merseyside, netting his first goal in the UEFA Champions League tie with Ludogorets on Tuesday, but still has much to learn.
Rodgers says the 24-year-old has displayed a willingness to work on his game, with it important that he follows the lead of past stars if he is to fully embrace the 'Liverpool way'.
"Mario has really looked into the history of the club. He understands the great strikers of the past," said Rodgers.
"We've spoken about Suarez and his time here but if you're clever, you'll learn and remember he's still young and still learning the game and he still has this hunger to do well.
"When I first spoke to him, first met him, he had this keenness to learn.
"Against Ludogorets, you could see he put his body on the line. He needs to do more of that, that will come as he gets fitter, and then getting into good positions will allow him to score goals.
"That's going to be very important. The crowd demand that because the players who've been here in the past in that position have been non-stop and he's becoming attuned to that."
Balotelli has a reputation for being something of a handful and difficult to manage, but Rodgers is confident the Italy international will be a joy to work with and will buy into the need to produce all-action displays.
He added: "He's well in tune with the history, not only of the club but of Liverpool.
"He's prepared to work. You saw his work-rate, and okay the ball bounced off him a couple of times and we're trying to improve him in the transitions so that when he makes a mistake he can go after it, but I think you can see what he's trying to put in for the team. He needs to do more of it, and it will come.
"I think in general as a coach you will always have players who are high maintenance and players who are low maintenance for different reasons.
"I'll spend a lot of time with a lot of the players but he's a good boy and I think you can see he's prepared to work."
- Premier League: Liverpool looking for Mario Balotelli to learn from past stars, SkySports.com, August 9, 2014.
3. There are many hardwood flooring choices for people to choose from nowadays, but oak flooring seems to remain on the top of this list of preferences for various reasons. The oak timber flooring not only gives a sense of warmth and hospitality to the home/office, but also adds to the value of the property.
For a clear understanding of why you should go for oak timber flooring, given below are some powerful reasons:
Beauty
The sophisticated feeling that oak flooring provides is unlike any other. The different colours of oak can fit perfectly in every decorating style.
Durability
Another advantage of oak timber flooring is its durability and resistance to wear-and-tear. Thanks to this quality you will not have to spend money on replacement every few year.
Simple Maintenance
While carpet collects dust and might even cause allergies, oak flooring is really low maintenance. You will not have to worry about vacuuming or getting rid of stains if you have oak timber flooring.
- Why choose Oak Timber Flooring? AspireFloors.com. au, August 11, 2014.
本文仅代表作者本人观点,与本网立场无关。欢迎大家讨论学术问题,尊重他人,禁止人身攻击和发布一切违反国家现行法律法规的内容。
About the author:
Zhang Xin is Trainer at chinadaily.com.cn. He has been with China Daily since 1988, when he graduated from Beijing Foreign Studies University. Write him at: zhangxin@chinadaily.com.cn, or raise a question for potential use in a future column.
(作者:张欣,编辑:彭娜)