Reader question: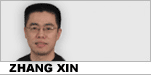 LeBron James says that he will eventually be on the NBA's Mount Rushmore, what does it mean?
My comments:
LeBron James is right now the best player in the NBA (National Basketball Association) and, hence, the world. This is not disputable. What is disputable is his position in the history of basketball.
That is, when he is done dunking the ball, will he be considered just as one of the great ones to ever bounce the ball or is he one of the top five, or ten?
Or will he even be considered the greatest of them all, ahead of Wilt Chamberlain and Michael Jordan?
LeBron (It's enough to call him by a single name) thinks he belongs in the top five, if we safely infer from the fact that he says he will be on the NBA's Mount Rushmore.
How's that?
All you need is know a little about Mount Rushmore (near Keystone, South Dakota, in the United States), on top of which are carved four huge faces out of stone.
The four faces are the heads of four United States presidents: George Washington (1732-99), Thomas Jefferson (1743-1826), Theodore Roosevelt (1858-1919), and Abraham Lincoln (1809-1865).
Those four are generally considered to be the best four presidents in the history of the United States.
Therefore, metaphorically, for LeBron to consider himself to be good enough to join folks on Rushmore, he has to be at their level.
Hence and therefore, for LeBron to say that he will be on Mount Rushmore is for him to say, quite literally, that he will be considered among the top five greatest basketball players of all time.
All right?
All right, here are a few more trivial facts about Mount Rushmore, in case you care to know, via Wikipedia:
South Dakota historian Doane Robinson is credited with conceiving the idea of carving the likenesses of famous people into the Black Hills region of South Dakota in order to promote tourism in the region. Robinson's initial idea was to sculpt the Needles; however, Gutzon Borglum rejected the Needles site because of the poor quality of the granite and strong opposition from Native American groups. They settled on the Mount Rushmore location, which also has the advantage of facing southeast for maximum sun exposure. Robinson wanted it to feature western heroes like Lewis and Clark, Red Cloud, and Buffalo Bill Cody, but Borglum decided the sculpture should have a more national focus and chose the four presidents whose likenesses would be carved into the mountain. After securing federal funding through the enthusiastic sponsorship of "Mount Rushmore's great political patron", U.S. Senator Peter Norbeck, construction on the memorial began in 1927, and the presidents' faces were completed between 1934 and 1939. Upon Gutzon Borglum's death in March 1941, his son Lincoln Borglum took over construction. Although the initial concept called for each president to be depicted from head to waist, lack of funding forced construction to end in late October 1941....
Originally known to the Lakota Sioux as Six Grandfathers, the mountain was renamed after Charles E. Rushmore, a prominent New York lawyer, during an expedition in 1885. At first, the project of carving Rushmore was undertaken to increase tourism in the Black Hills region of South Dakota. After long negotiations involving a Congressional delegation and President Calvin Coolidge, the project received Congressional approval. The carving started in 1927, and ended in 1941 with no fatalities.
Okay, here are media examples of people who aspire for a place on that mountaintop:
1. A 60-foot version of President Barack Obama's face will eventually be carved into Mount Rushmore, forever gazing down from the historic mountaintop beside the faces of four other US presidents. At least, this is what some college professors predict.
Immortalized as a giant granite carving towering over South Dakota, Obama would always be remembered as the first African-American president. Nothing he does in the White House will take away from that fact, which has led thirty percent of George Washington University professors to believe he will end up on Mount Rushmore, according to a new survey conducted by The College Fix.
"History undoubtedly will accord President Obama a special place by virtue of being the first African-American president," said Prof. Paul Wahlbeck, chair of the political science department at GW. But although Wahlbeck confidently acknowledged his belief that Obama will soon join the faces of George Washington, Thomas Jefferson, Abraham Lincoln and Theodore Roosevelt, he said he is also "reluctant to venerate political leaders while or shortly after they served."
Two other professors mirrored Wahlbeck's thoughts, all stating that it is too early to make plans regarding the addition of Obama's face, but that it could happen in the distant future.
"Historical judgments take time to form and Obama is still in office," history and public policy professor Edward Berkowitz told The College Fix. "It could be that he will be one of the great presidents, worthy of having his likeness carved on a mountain, but certainly not yet."
The GW survey size was small, consisting of only 10 respondents, but the news has nevertheless sparked a debate on whether or not the current president belongs among the ranks of America's most celebrated leaders. Six of the respondents said Obama does not deserve a place on Mount Rushmore, which has not added a president since the memorial was completed in 1941. But while the professors warned that it is too early to worship a president who is still in office, some Americans have already begun to advocate for Mount Rushmore's addition of Obama.
- Will Obama end up on Mount Rushmore? RT.com, May 28, 2013.
2. In the San Antonio Spurs' win over the Indiana Pacers last week, Gregg Popovich earned his 1000th win as an NBA head coach and cemented his place on NBA's head coaching Mount Rushmore. Popovich became just the ninth head coach in NBA history to surpass 1000 career wins. This milestone, coupled with last season's championship make this a good time to examine coach Popovich's true place among the all-time great NBA head coaches. Despite what has been one of the greatest coaching careers ever, Popovich is still looking up at the greatest coach in NBA history.
We already know that Popovich is probably the best coach in the NBA today. 1000 wins puts him in ninth place on the all-time list, but there are many ahead of him on that cannot boast the resume that Coach Popovich can since becoming the coach of the Spurs in 1996. The coaches in front of Popovich are Don Nelson, Lenny Wilkens, Jerry Sloan, Pat Riley, Phil Jackson, George Karl, Larry Brown, and Rick Adelman, in that order. The list of names ahead of Popovich is a who's who of hall of fame coaches, but even if Popovich doesn't win another game in the NBA, the championship he won last year places him among the elite of the elite.
Among the eight head coaches ahead of Popovich, only four have won NBA titles. Wilkens won one with Seattle win 1979 and Larry Brown won one with Detroit in 2004. Those two coaches are great, but their one championship is not enough to keep them on the level of Popovich. The other two on that list who have won titles are of course Pat Riley and Phil Jackson. Between Riley, Jackson, Popovich, and the late Red Auerbach, all of whom won at least five championships, we can start to have a conversation about who is the greatest coach in NBA history. Honorable mention goes out to John Kundla who won five championships with the Minneapolis Lakers in the 1950's, but it was a different game and different era, so I have to exclude him from the running.
The four men mentioned above make up what I would consider a consensus Mount Rushmore of NBA head coaches.
- San Antonio coach Gregg Popovich Cements Place on Mount Rushmore, by Bryce Warner, LastWordOnSports.come, February 22, 2015.
3. It's not hard to argue that Jon Stewart has become one of the key political figures of our time – someone so smart, funny and gutsy that he has almost brought clarity to this politically unpleasant decade and a half. The appreciations in his final week hosting "The Daily Show" have started to roll in, and he's virtually got a place on Rushmore ready.
"I'm going to issue an executive order," President Obama said when he made his farewell visit two weeks ago. "Jon Stewart cannot leave the show." Last night, Denis Leary said he and Chris Rock would write jokes for Stewart so he could stay on the air. Amy Schumer paid what seemed to be unironic appreciation Monday. Variety columnist Brian Lowry writes that Stewart's stepping down could be as significant as any similar departure since Johnny Carson left his show in 1992.
Stewart is so beloved – especially by younger, media-savvy liberals – and seems to be at the top of his game. So why, despite some talk about being "restless" and wanting to take some time with his children, does Stewart feel the need to step down? (Can't Comedy Central give him a nice, restorative vacation?)
Watching his farewell shows alongside some of his earlier "Daily Show" appearances – his first shows from 1999, his coverage of the 2000 Bush vs. Gore election, his response to 9/11, his response to the Iraq invasion, the clashes with Tucker Carlson and Jim Cramer – it's hard not to get a hint of what's up.
Let's look at one of the most perceptive farewells, from Time's James Poniewozik:
Of all the ways that I'll miss The Daily Show host Jon Stewart—as comedian, truth teller, BS caller—above all I will miss him as a media filter. I don't mean "media filter" in the usual sense of someone who takes in a great deal of news, scans over it and highlights those bits most worthy of your attention. I mean a filter like you find in a pool or a sewage-treatment plant, or your bloodstream: something that absorbs a torrent filled with toxins—in this case, politics, punditry and sensationalism—and passes it through in a form that you can safely tolerate.
No one is better at this than Stewart. But the steady diet of Fox News and other television news has taken its toll on him. Righteous anger is an important tool for a comedian or social commentator, or whatever Stewart is: Unlike traditional news anchors, who kept a kind of TV-ready monotone no matter what the news of the day, Steward gets upset, mad, hurt, disappointed and everything in between. It's for real, and it reinforces our sense of him as an Everyman who feels everything we do but just happens to be more eloquent and intelligent than the rest of us.
But lately, the anger, especially, has turned into bitterness. His edge – formerly deployed from time to time, when it was necessary – has turned permanent. Watch him at the beginning of some recent episodes, and he's already scowling or rolling his eyes even before anything's happened. There's plenty to be upset about these days, but Stewart is starting to get destroyed by the coverage he covers.
- Fox News defeated Jon Stewart: Hosting "The Daily Show" might be the hardest gig in comedy — and it's clearly taken its toll, Salon.com, August 5, 2015.
本文仅代表作者本人观点,与本网立场无关。欢迎大家讨论学术问题,尊重他人,禁止人身攻击和发布一切违反国家现行法律法规的内容。
About the author:
Zhang Xin is Trainer at chinadaily.com.cn. He has been with China Daily since 1988, when he graduated from Beijing Foreign Studies University. Write him at: zhangxin@chinadaily.com.cn, or raise a question for potential use in a future column.
(作者:张欣,编辑:Helen)