Reader question: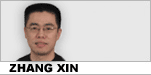 In comparing two mobile phones, when someone says "I like mine a lot, but I wouldn't stick my neck out and say the other one is inferior", what does it mean?
My comments:
It means the speaker is a pretty fair-minded person, among other things.
She or he, the speaker, would not say their own phone is better simply because they like theirs a lot. He/she wouldn't say a bad thing about the other because they're unable to judge –because, say, they've never used the other type of phone before.
Whatever, S/he wouldn't run the risk of being criticized for making an irresponsible remark.
That's what it means for the speaker not to stick his or her neck out – they would not take that risk.
It is observable in the wild wide natural world that when an animal, be it a bird leaving its nest or a rabbit leaving its hiding hole, it'll take quite a considerable time peeping round and about before venturing out.
Even large animals do the same. I once observed an African rhino in Beijing Zoo do exactly that. Large, well, massive as it was and with a thick skin like an ancient warrior's heavy armor, it was so timid to walk straight out of its cage, long after its care taker had opened the gate, that it made my eyes wide open with amazement – and curious whispers from other visitors by my side.
It took so long for this large animal to take the smallest step forward and two steps back, stealing a quick peep left and then another glance left, that when it finally did – after a full minute or so – the crowd roared in laughter and approval.
And when it did, you know, the behemoth didn't walk but galloped out in happy little hopping steps – after fully making certain that the coast was clear.
You see, that's what evolution does. It dictates through eons of time of trial and error that all animals, big or small, look about them carefully before venturing out into open space lest predators, humans included, be lurching somewhere, ready to pounce.
They just simply don't stick their neck out and risk having their head cut off.
Much in the same way soldiers don't simply stick their head out of their foxhole or trenches in the battlefield.
Anyways, you get the picture.
Eons of animal history teaching all species to take necessary precaution notwithstanding, it is perhaps worth noting that Phrase.com is certain that this expression originated in America in the 20th Century, i.e. very recently. It says:
This is considered a modern phrase. It actually originated in America recently in the 20th century. The phrase has a background idea or image when a chicken or Turkey is about to get chopped on a chopping board, it projects its neck out. The writer of this phrase keeping in mind this view has presented this phrase. Now anybody who is courageous to take any risk is said to sticking his neck out.
Sounds reasonable enough to me. I mean, although I have a hunch that the neck-out concept must have been familiar to humans for a much longer history – besides, this is such a widely popular expression – my knowledge on English language history is by and large very small and limited. So, ergo, I'll let it go and won't stick my neck out and argue.
Will you?
Alright, here are media examples of people metaphorically sticking their neck out, willfully taking up or even inviting criticism, being bold enough to take that risk and danger:
1. Earlier this year the book The Great Depression Ahead by Harry S. Dent was published. Dent is one economist who has been willing to stick his neck out (and his reputation) and has been very specific on what he sees in our current economic situation and what he thinks will happen. He offers free e-mail updates for purchasers of the book, and I just received that update Thursday. This review of his views is offered as just that; give them what credence you will. I do respect Dent's opinions and feel they should be considered. It is unfortunate that some will dismiss his views as extreme because he does think we are headed for a depression, and that is an idea that many just cannot accept. Time will tell if it is true.
In his Update #2, Dent says we are in the bear market rally which he predicts in the book. He thinks there may be a setback to the rally in late May, and then the rally pushes on to perhaps late July or August, reaching a high of about Dow 10,100. Dent says he would be entirely out of stocks by late July or August at the latest.
Dent says some of the causes for the decline in stocks in the fall will be real estate problems, such as rising yields on Treasuries, which will push mortgage rates higher, hurting any rebound in real estate sales. Other problems waiting to blossom, Dent says, are the credit card crisis and rising unemployment. Because of these issues, Dent thinks the stimulus plan works only to a point, but it does not lead to a return to robust economic activity.
- Book Review: Great Depression Ahead, by Larry House, SeekingAlpha.com, May 8, 2009.
2. India's environment minister said Wednesday that a European Union scheme to tax airlines for carbon emissions was "a deal breaker" that could wreck global climate change talks.
"I shall stick my neck out and say, for the environment ministry, yes the unilateral measure by the EU... is a deal breaker for the talks," Jayanthi Natarajan said in New Delhi.
"I strongly believe that as far as climate change discussions are concerned, this is unacceptable," said the environment minister, who is India's negotiating leader at global climate change talks.
Natarajan, speaking at a function organised by the Energy Resources Institute, said she had written a letter to EU Commissioner for Climate Change Connie Hedegaard demanding a reversal of the carbon tax on airlines.
Her statements were the toughest by India so far on the EU plan.
India last month barred its airlines from complying with the EU carbon tax scheme, joining China in resistance to plans that have caused a backlash among the EU's trading partners.
- India says EU tax a 'deal breaker' for climate talks, GlobalEnergyWorld.com, April 11, 2012.
3. The unemployment rate has eased but even the federal government won't stick its neck out and say the worst is over.
Economists expect the fall to 6.3 per cent in February from a 12-year high of 6.4 per cent the previous month only delays a widely expected further interest rate cut by the Reserve Bank.
Thursday's figures also showed the number of people employed rose by 15,600 people in February, 10,300 of which were in full-time positions.
Employment Minister Eric Abetz remains confident the government can keep to an election promise of achieving one million additional jobs over five years under its watch, and two million over 10 years.
Labor says the government is already 104,000 behind reaching the first modest target.
But Senator Abetz declined to put a timeframe on when to expect the jobless rate to ease below six per cent.
"I'm not going to make brave predictions other than we as a government are absolutely determined to do whatever we can to drive down the unemployment rate," he told reporters in Hobart.
- Jobless down but not necessarily peaked, SBS.com.au, March 15, 2015.
本文仅代表作者本人观点,与本网立场无关。欢迎大家讨论学术问题,尊重他人,禁止人身攻击和发布一切违反国家现行法律法规的内容。
About the author:
Zhang Xin is Trainer at chinadaily.com.cn. He has been with China Daily since 1988, when he graduated from Beijing Foreign Studies University. Write him at: zhangxin@chinadaily.com.cn, or raise a question for potential use in a future column.
(作者:张欣,编辑:Helen)