Reader question: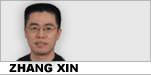 When they say "Father Time is undefeated", what does it mean?
My comments:
They mean to say you're getting old and should perhaps stop doing the same things you do in your youth.
Without getting into specifics, I'm sure that's what most people mean when they say "Father Time is undefeated" or "You can't compete with Father Time" or something similar.
Father Time, you see, is the personification of Time. Father being father, it means we acknowledge that Father Time is older – and perhaps – wiser than us.
Perhaps, no, Father Time is wiser. He has been around all the time and so He should know.
We, too, should know if we know what's good for us.
Anyways, whenever people talk about Father Time being unbeaten, they mean to say we're getting old and should perhaps cease doing things we do as a youth.
In fact, it's a cliché (something repeated again and again) in sports circles. Whenever they want someone to retire, they say you can't beat Father Time. That's a roundabout way of saying you're old and no good. You can't compete with all the up-and-coming young legs any more and so you'd better quit now – before you embarrass yourself.
It's not all doom and gloom, though. In my time, I've seen my fair share older people outperform younger ones. In the main, it's more a lifestyle change than diminishing physical abilities. One's physical capabilities diminish with the passage of time, for sure but they don't happen overnight. They don't. They happen slowly, often without you noticing (which is perhaps the scarier part). But anyways, my theory is: As athletes get older, their overall lifestyle changes. For example, as they advance into their late 20s and 30s, sportsmen and women begin to get married and have children and in consequence, they just can't spend all their time in the playground – as they were able to do as a teenager.
Their focus also slackens because they have now much wider interests to pursue. They can no longer pursue their sport single-mindedly as before. That is why old timers gradually fall by the wayside.
I do mean gradually. It doesn't happen overnight, which, I hope, is uplifting.
Uplifting, that is, relatively speaking. When all is said and done and when light turns into darkness, Father Time wins the day, all day, any day.
All right. Here are media examples of Father Time catching or catching up with athletes:
1. Spurs guard Manu Ginobili is aware that Father Time is undefeated against athletes.
He knew at some point his skills would diminish as he aged. So Ginobili began refining his game last year to help combat the issue.
Thus far, it has worked as he's become a more efficient player than in years past. He opened the NBA Finals against the Miami Heat with a 16-point, 11-rebound performance in Game 1. It was the Heat's first look at the new Ginobili.
"I've actually learned to play with less explosiveness," said Ginobili, 36. "Before, my game depended on my ability to go by a defender. Right now, I can do it for a few minutes and I run out of juice. So I have to depend more on my passing ability, my understanding of the game, the system."
Time was, Ginobili was one of the league's most athletic players. He earned a reputation for his ability to attack the basket and play with a reckless style. Now, his game is more subdued, preferring to let things come to him.
- Ginobili's game is more about efficiency now, Sun-Sentinel.com, June 8, 2014.
2. For athletes, turning 30 usually signifies a step toward the tail end of a career, and not even LeBron James can stop that.
Bleacher Report's Ethan Skolnick caught up with James before he celebrated his 30th birthday Tuesday, and they discussed the next phase of the Cleveland Cavaliers star's career, including its culmination. James said he knows the end is inevitable, but he's just going to take things one step at a time.
"We all know that Father Time is undefeated," James said. "I don't care who you are; I don't care how much stretching, yoga, treatment, tables -- Father Time is undefeated. So, for me, I've just got to continue to listen to my body, train my body, like I've been doing over the years."
James has solidified himself as arguably the best player in the NBA over the past 12 seasons, and despite the fact that he might not have a dozen years left in him, he doesn't want that to change until he retires.
"As long as I'm out there on the floor, I'm trying to be the greatest ever," James said. "And along that line, being the best man I can be, being the best father, all along that same thing, all on that same path. I've got a chance to be part of some great things while I'm part of this NBA thing. And I want to maximize everything, both on and off."
But just because James is thinking about the end of his career doesn't mean he's prepared for it.
"Nothing, nothing will ever be able to replace (basketball)," James said. "Nothing. Nothing. The camaraderie with your teammates. The competition versus the opposition. The thrill of being able to play in front of 20,000 people every night. Your butterflies. Everything that goes with this. Nothing will be able to replace it.
"And I understand that. How do you set yourself up for it after? I don't know. That's something that you need to figure out. And I've been able to set myself up now, at almost 30, to where I can have different options."
- LeBron: 'I'm trying to be the greatest ever' for as long as I play, FoxSports.com, December 31, 2014.
3. NBA on TNT analyst Charles Barkley is never shy about sharing his opinion and, as you would expect, he has plenty of thoughts on Los Angeles Lakers shooting guard Kobe Bryant continuing his career after being limited to only 41 games over the past two seasons due to injuries.
Last week, Barkley appeared on Frank Isola and Brian Scalabrine's show on SiriusXM NBA Radio and didn't hold anything back when discussing why he hopes that this will be Kobe's last hurrah in the NBA.
"I hope he retires, because I don't want to see — I probably played two years too long. I hate to see Patrick Ewing, great as he was, struggle — I don't like seeing great players just out there, you know?" Barkley said. "Michael Jordan playing for the Wizards, that didn't do anything for me. Kobe's obviously not going to walk away from $30 million.
This should be like a farewell tour, play 20, 25 minutes a night. The Lakers aren't going to make the playoffs. Could he play some more? Yeah, of course. His best days are behind him. I hear these fools on TV, talking about, 'Kobe's going to get healthy.' Old people don't get healthy; they die.
Old people don't get healthy. Father Time is undefeated. ... You can get in great shape in the summer, because you're playing against air. Air doesn't hit back."
- Barkley on Kobe Bryant: 'Old people don't get healthy; they die', 247sports.com, August 7, 2015.
本文仅代表作者本人观点,与本网立场无关。欢迎大家讨论学术问题,尊重他人,禁止人身攻击和发布一切违反国家现行法律法规的内容。
About the author:
Zhang Xin is Trainer at chinadaily.com.cn. He has been with China Daily since 1988, when he graduated from Beijing Foreign Studies University. Write him at: zhangxin@chinadaily.com.cn, or raise a question for potential use in a future column.
(作者:张欣,编辑:Helen)