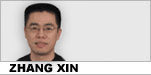 Reader question:
Please explain this sentence, particularly "bucket list goal" in this: Learning a new language is a bucket list goal for many.
My comments:
If a goal is a "bucket list" goal, then it is a life-long pursuit. Here it means it is something they want to do before they die.
Indeed, many ambitious elder folk make learning a new language their lifetime goal, something they want to master before they die.
The question is, what has death got to do with it?
Well, the phrase "bucket list" is derived from the age-old expression "kicking the bucket", and that "bucket" is about death. Apparently in the old days, some people who committed suicide did so hanging themselves by standing upon a bucket instead of, more commonly, a stool. They would turn the bucket upside down, climb on top of it and hang their neck through a noose on a beam. When ready, they would kick the bucket away and let go.
And that's how "bucket" came to be associated with death.
Hence and therefore, a bucket list becomes one's wish list before death.
No more ado, let's just examine a few examples of what people put on their bucket list, or the ultimate to-do list:
1. In his free time apart from being a model-railway enthusiast with a massive home layout reminiscent of the New York central and Pennsylvania railroads in the 1940s, Rod is still passionate about his soccer and plays for the L.A. Exiles. His love of the Celtic United Football Club in Britain is legendary, and he always pays tribute to them in the show, kicking soccer balls out into the audience.
"I played yesterday," he told me. "I'm still loving it all and loving my life. As far as the show business is concerned, I'm even achieving what's on my bucket list right now. I'm right back writing songs, and I'm over the moon about that. They're pretty good songs, too, so that side of it hasn't left me.
"That was something I always wanted to do, start writing songs again, and you've got to have people to write with … I just started writing with my band, and I'm producing this next album myself, and it's nice to have your destiny totally in your own hands."
I couldn't resist asking what was left on his personal bucket list. Said Rod: "I would very much like to be on these ships that are going to be doing the Titanic run. Amazing that next April, it's 100 years. I'm looking into it. I can't get my wife to go because she suffers from seasickness on the Atlantic -- she prefers a nice Caribbean cruise.
"So, I might just go on my own. One ship is going from Southampton to New York and staying on the exact route going over where the Titanic went down, and the other one is going from New York out to Halifax where the ship sunk and back again. I'm just in the middle of choosing which one I'd like to do."
He then laughed: "Tempting fate? Things have moved on since 1912. None of the icebergs come down that far south anymore, and if they did, they'd blow them up."
- Rod Stewart's confessions about sex, 'Maggie May' lyrics; plus, his bucket list, by Robin Leach, LasVegasSun.com, November 3, 2011.
2. Brittany Maynard, the 29-year-old woman with terminal cancer choosing to take her life on Saturday, says she has completed her bucket list after visiting the Grand Canyon.
"The Canyon was breathtakingly beautiful, and I was able to enjoy my time with the two things I love most: my family and nature," Maynard wrote in a blog post last week.
This month, Maynard made headlines for sharing her decision to choose assisted suicide, becoming the public face for the non-profit Compassion and Choices, which advocates for end-of-life choice.
Maynard was diagnosed with a stage 4 malignant brain tumor in April, a diagnosis she was told would be "a terrible, terrible way to die," she said in a video posted Oct. 6 on YouTube.
Maynard moved from California to Oregon, where she can legally kill herself with lethal medication. She is scheduled to die Saturday, two days after her husband's Oct. 30 birthday.
Even during her Grand Canyon trip, Maynard wrote that she experienced severe headaches, neck pains and "my worst seizure thus far."
"The seizure was a harsh reminder that my symptoms continue to worsen as the tumor runs its course. ... My dream is that every terminally ill American has access to the choice to die on their own terms with dignity," she wrote in the blog post.
- Woman choosing to end life at 29 completes bucket list, USAToday.com, October 29, 2014.
3. On 18 April 2014, a 14,000-tonne block of ice slid down the southern face of Qomolangma, killing 16 people. It was the mountain's deadliest day, until just over a year later, when 22 died in the aftermath of the Nepalese earthquake.
Thirteen of the men who died in 2014 were Sherpa, an indigenous ethnic group famed for their ability to withstand high altitudes. They had been finding their way through the Khumbu Icefall, one of Qomolangma's most dangerous passes. When the avalanche hit they were fixing a route so that tourists – some paying up to $75,000 to climb the world's highest peak – could fulfil a dream.
Not long before that, Jennifer Peedom had arrived to make a film about the Sherpas. She had been on three Qomolangma expeditions; over the course of those visits, she had seen how the Sherpas' role in getting tourists to the top had been played down, and she knew that there was a story to tell. But she couldn't have known that she would be there as news of the disaster rolled in. She couldn't have known that she would film as the Sherpas' bodies were airlifted off the icefall, and watch as the locals channelled their shock and anger into something unheard of: a strike. Now, with her film, Sherpa, about to be released in cinemas, she acknowledges that it is not the film she intended to make – but argues that the story she emerged with is an essential one.
"They are a people moving towards self-determination, which is a very natural thing," says Peedom. "Sherpas are becoming better educated and going overseas. They're getting climbing credentials and coming back [to the western expedition leaders] and saying: 'I'm as good as you.' That puts pressure on the status quo".
The disaster prompted the Sherpas to demand better insurance, a rescue fund and eventually, the cancellation of the 2014 climbing season. Even before then, they were starting to chip away at the stereotypes that had plagued them since legendary climber Tenzing Norgay became one of the first people, along with Sir Edmund Hillary, to summit Qomolangma in 1953. Norgay – genial, hard-working, always smiling – was portrayed by the press as Hillary's loyal accomplice. The image of the happy assistant to the mountain-conquering Westerner stuck.
Sherpa follows veteran guide Phurba Tashi, a Nepalese mountaineer with 21 ascents of Qomolangma to his name, as he comes to the decision not to return to work in the wake of the tragedy. It was not an easy choice. His family didn't want him to climb, but it is a lucrative job and he was loyal to his boss. Russell Brice is a celebrated New Zealand mountaineer and the owner-manager of the expedition company Himalayan Experience Ltd (Himex). In the film, Brice is feverishly trying to keep his business together, while facing a dilemma: how does he respect the Sherpas' grief and keep them working to satisfy his clients?
"They say that there are two kinds of people that climb Qomolangma: egomaniacs and dreamers," says Peedom. "Some people can get caught up in the mystery and mystique of Qomolangma. And other people just have it on their bucket list. These guys are busy people, ambitious people. They're often wealthy people. I don't judge them for that, but they do possibly avoid looking too deeply at the ethical issues, because it makes it more difficult."
Though the tourists she speaks to are generally sympathetic to the Sherpas, there are a few moments when their frustration reveals attitudes that are a little discomforting. During an emotional exchange one client pleads with Brice: "Can you not talk to their owners?"
"The generous side of me would say perhaps he meant the expedition owners," says Peedom. "But it did represent an attitude".
- On strike at 8,848 metres: Sherpa and the story of an Qomolangma revolution, TheGuardian.com, December 19, 2015.
本文仅代表作者本人观点,与本网立场无关。欢迎大家讨论学术问题,尊重他人,禁止人身攻击和发布一切违反国家现行法律法规的内容。
About the author:
Zhang Xin is Trainer at chinadaily.com.cn. He has been with China Daily since 1988, when he graduated from Beijing Foreign Studies University. Write him at: zhangxin@chinadaily.com.cn, or raise a question for potential use in a future column.
(作者:张欣 编辑:丹妮)