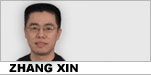 Reader question:
Please explain "going back to the drawing board" in this sentence: "The Department of Education and four nonprofit partners are going back to the drawing board in search of ways to keep rural children from going hungry."
My comments:
The old plans no longer work. Hence, the Department of Education and their nonprofit partners are going to come up with new schemes to keep rural children from going hungry.
That's what "going back to the drawing board" is about, literally meaning they'll have to draw up something new on their drawing board or table as if they were architects or painters.
In our example, we can infer that the old plans are failing, perhaps due to bureaucracy (meetings and delays due to complicated procedural work) or corruption (schools and officials may spend the money on something else instead of paying for, say, a free lunch for pupils). Therefore, the Department of Education have to abandon the old plans and create new mechanisms along with the help of its four nonprofit partners, who are in this not for money making, but because they feel it's the right thing to do.
Anyways, according to KnowYourPhrase.com, the expression "going back to the drawing board" is American in origin:
It's believed that the origins for this phrase come from an American artist named Peter Arno, who wrote a cartoon for the New Yorker in 1941. The cartoon consists of a crashed plane in the background, and there's a man dressed in a fancy suit walking away from the crash site, saying:
"Well, back to the drawing board."
The man in the suit is noted for carrying what appears to be some kind of blueprints that are rolled up under his arm, suggesting that he perhaps worked on the plane.
Two points in sum-up. One, if you're going back to the drawing board, it implies failure or at least some degree of imperfection. Two, by going back to the drawing board, you don't mind going back to square one, i.e. the very beginning and perhaps making a clean break with the past and trying something completely new.
Here are recent media examples of people going back to the drawing board in order to improve their work:
1. Sky News has unveiled a new-look website following a redesign of skynews.com.
The website's new homepage is more user friendly and allows users detailed access to stories by exploring galleries, graphs, timelines and images. Navigation has been simplified and analysis and specialist comment has been made more prominent.
A weather section has also been launched, giving users a detailed three-hourly local forecast for their postcode, as well as a broader look at the national and international picture.
Andrew Hawken, Head of Editorial, Sky News Digital, said: "The new site is real progress for us, and completes our world-class multi-platform offering. Viewers will find the site easier to navigate, with all the top stories in one place and with much more detail, as well as additional benefits like a broader range of comment and analysis pieces and more detailed weather service."
John Jelley, Executive Producer, Sky News Online added: "We went back to the drawing board to give video and rich interactive media a more central role in the site. We wanted to make the most of a new content management system to produce some of the web's best story experiences – where any type of content can take the lead, and where users can explore a full range of relevant context, all on the same page."
- Refresh for Sky News website, FeaturesExec.com, June 27, 2012.
2. Carmakers are going back to the drawing board in the hunt for fuel-saving technologies as hopes that electric vehicles will be the silver bullet for CO2 emissions look increasingly forlorn. There is a growing awareness that conventional hybrids and slow-selling battery cars simply won't be enough to meet rigid EU emissions limits.
Among those showing off new ideas at the Geneva car show this week, Volkswagen presented its diesel-electric XL1 - a low-slung two-seater that burns less than a litre of fuel per 100 kilometres (62 miles) - while PSA Peugeot Citroen rolled out a compressed-air hybrid.
Automakers are broadly on track to meet the interim goal of trimming vehicles' average CO2 output to 130 grams (4.6 ounces) per kilometre by 2015. But drastic steps are needed to meet the 95 gram target set for 2020 and the potential for tougher standards after that.
"We can't get the necessary gains we need with traditional technology any more. We're seeing a real break with the past," Peugeot innovation chief Jean-Marc Finot said in an interview.
- Carmakers think outside the box as electric dreams shatter, Reuters, March 8, 2013.
3. Ambitious plans to redevelop the former Ravenscraig steelworks site and create Scotland's first new town in 50 years have been put on hold.
Extensive proposals for a retail and leisure complex have been shelved amid concerns about online shopping and the global economic downturn.
A source close to the project confirmed that planners are going back to the drawing board and proposals, which can still be viewed online, are "on hold" indefinitely.
- Ravenscraig new town plans are "on hold", HeraldScotland.com, November 8, 2015.
本文仅代表作者本人观点,与本网立场无关。欢迎大家讨论学术问题,尊重他人,禁止人身攻击和发布一切违反国家现行法律法规的内容。
About the author:
Zhang Xin is Trainer at chinadaily.com.cn. He has been with China Daily since 1988, when he graduated from Beijing Foreign Studies University. Write him at: zhangxin@chinadaily.com.cn, or raise a question for potential use in a future column.
(作者:张欣 编辑:丹妮)