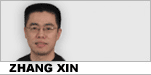 Reader question:
Please explain this sentence, particularly "slim pickings": For fans who spent big money on tickets for major concerts or events, there were slim pickings.
My comments:
It means there were few tickets to go round, especially good ones. In other words, fans who did not mind paying a lot of money for courtside seats or seats close to the stage were to be disappointed. Good tickets were few and far between – hard to come by.
Slim, as in slim chance, means slender and thin. Pickings literally refer to any small pieces one picks or picks up.
"Slim pickings" as an expression "alludes to animals devouring a carcass", according to the American Heritage Dictionary of Idiom, and dates back to early 1600s. Well, there are usually not a lot of meats left on a carcass after, say, the lions have had their fill. The lions, as hunters, kill a zebra, for example, and they're going to eat first. After they're done with their meal, the wolves or hyenas may come rushing over to have their share, to pick at and eat what's left. Slim pickings are all that's left, of course, scraps or small bits and pieces of meat dangling out or clinging close to the bone. Odds and ends, in other words.
After the wolves or hyenas are done with it, it's time for vultures who've been circling overhead all this time to swoop over and have their own feast, of sorts. Now, there really is virtually nothing left, nothing but the slimmest of slim pickings.
Luckily for the hungry vultures, the slim pickings are easy pickings, so to speak and relatively speaking, thanks to their hooky beak and everything, but usually and overall, slim pickings are a sign of scarcity and poverty.
Hence and in short, as a metaphor, slim pickings may represent anything that's scare and rare, be it food on the table or opportunities for success.
Here are media examples:
1. At a time when theater already seems culturally marginal, the Pulitzer board's announcement yesterday that it awarded no prize this year in drama was dispiriting, but not particularly surprising.
It wasn't unprecedented: The Pulitzer board has declined to give an award in a category 58 times since 1917, and 15 times in drama - the most of any category. And an administrative change affected the eligibility: The drama award was in the process of switching to a calendar-year schedule from a March-to-March schedule.
It was also just slim pickings this year, the chair of the selection committee and Newsday's chief drama critic, Linda Winer, said. "There wasn't anything that stood up and screamed, 'Look at me, I'm a Pulitzer Prize-winning play!' ... That doesn't mean that there wasn't some really distinguished work done," she said. "It just means that there wasn't any obvious Pulitzer play."
The process of choosing a prize-winning play starts with a committee of jurors that selects three nominees. This year, they were "Miss Witherspoon," by Christopher Durang, "The Intelligent Design of Jenny Chow," by Rolin Jones, and "Red Light Winter," by Adam Rapp.
The committee then sends the nominees - in alphabetical order, so as not to suggest a favorite - to the Pulitzer board, which is made up mostly of journalists. The Pulitzer board votes, and if none of the nominees wins a majority, no prize is awarded. The board can venture outside the nominees, but that's rare.
"Usually, the board is considering a lot of material, so it deals with what the juries put forward and then it makes a decision," the administrator of the Pulitzer Prizes, Sig Gissler, said. "We have over 1,000 books that come in. We have over 1,300 newspaper entries. The board ends up reading 15 books and considering three drama and three music awards and umpteen entries in 14 journalism categories."
It's not hard to imagine none of this year's nominees receiving a majority of votes. The Pulitzer tends to go to a play that makes a big, topical statement about current events, history, race, or gender. Last year's "Doubt" was perfectly timed to stir discussion about sexual abuse in the Catholic Church. Other recent winners were "I Am My Own Wife," about an East German transvestite who cooperated with the secret police, and Nilo Cruz's "Anna in the Tropics," about the tradition of lectors in Cuban cigar factories. Suzan Lori-Parks's "Topdog/Underdog," about two black brothers named Lincoln and Booth, also won.
- All the World's a Stage, But Not Pulitzer-Worthy, NYSun.com, April 18, 2006.
2. Houses for sale below the £250,000 stamp duty threshold are thin on the ground in London – quite literally in the case of one two-bedroom property in the north of the capital which is up for auction. Measuring just 84in wide, the terrace home in Haringey, is barely the width of three wheelie bins.
The house, which appears to have been squeezed on to what was once a driveway between two more conventionally sized homes, will go on under the hammer on 1 October and is expected to fetch more than the guide price of £235,000.
Buyers will have to sit under the stairs in the super-slim living room but they do also get a roof terrace. "I think it will appeal to owner-occupiers or perhaps an investor," said James McHugh of estate agent McHugh & Co, who is handling the sale. A buy-to-let landlord, he said, could rent out the corridor-shaped home for around £1,300 a month.
Wider homes on the same street have been changing hands for much more – a three-bedroom terrace is currently on the market for £580,000 – and in a part of London where house prices increased by 23% in the year to July there are slim pickings for homebuyers who cannot raise considerable sums of money.
It is not the narrowest house in London – it is a whole foot wider than a 6ft-wide home in Shepherd's Bush which changed hands for £549,950 in 2009.
- Seven-foot wide house goes on sale for £235,000, TheGuardian.com, September 4, 2014.
3. Did you know that Woolworths now controls 14,000 poker machines? The supermarket company has followed the money down the street to the pub, where cash that some might say should be spent on groceries is instead being spent on the often fruitless activity of trying to get three oranges in a straight line on a screen. So, is Woolworths still a supermarket chain, or is it a gambling company? And if it's a gambling company, should ethical investors – those of us who try to exert some control over what's done with our money – avoid investing in this immensely popular stock?
After a decade-long share-market boom – only marginally clouded by the reversals of early June – ethical investing has moved from the margins to the mainstream. From a standing start in the 1980s the industry has flourished, and today there is at least $7 billion in funds that lay claim to being guided by ethical considerations. But when you get that sort of money washing around, the pioneering idealists that started the industry suddenly face stiff competition. What's more, the working definition of "ethical" becomes malleable.
The stakes have risen so high because of compulsory superannuation. On 1 July 2005, "superannuation choice" became law, allowing employees to choose where they invest their superannuation money. It's no coincidence that the range of ethical funds is widening dramatically. But are all these funds, well, ethical? If Woolworths' gambling activities came as a surprise to you, no doubt it will seem just as odd that some ethical funds have invested in the asbestos company James Hardie and the uranium miner BHP.
It's a problem of definition. For efficiency's sake, commentators like to lump all the ethical-style funds together. But inside the industry, there are apparent distinctions between ethical investing, representing the original purist approach; socially responsible investing, a kind of pro-active ethical investing less likely to have outright bans on companies; and sustainable investing, which is evolving into a pragmatic approach that seeks to "do the right thing" for long-term growth. Unfortunately, the distinctions don't amount to much. Everyone, it seems, has a different definition; some players even define their principles on the run. As the Catholic theologian Germain Grisez warns, "While certain ethical investment vehicles are advertised as 'socially responsible', the notion of socially responsible here may not reflect a judgment conformed to Christian principles."
Why has it come to this? Why can't ethical funds apply a baseline test of "Christian principles", or a similar, secular version of an ethical litmus test? The answer lies in the highly competitive nature of financial services: everyone wants to invest ethically, but nobody wants to lose money.
Last year, as resource stocks – which are often avoided, on environmental grounds, by ethical funds – drove the market higher, ethical funds failed to keep pace. The ratings agency Morningstar has said that mainstream funds gained 21.9%, while ethical funds rose by 18.89%. There's the rub: 3% in lost profits. Over the longer term, the news is better. A swag of local and international studies show that ethical investments do not necessarily do better or worse than mainstream funds. In the vernacular of investment management, they are "cost-neutral".
Still, it's surely logical that the more restricted your investment range, the less likely you are to make money. This problem is most acute for purist ethical funds that want to invest in progressive new products such as medical technology or telecommunication software. For overseas funds located in London or New York, there is no lack of choice. In fact, both the US and the UK have deep enough stock markets to maintain specialist indices such as the Dow Jones Sustainability Index and the 4Good Index, which provide a benchmark for ethical investments. But there are slim pickings for the Australian funds, forced to make the best of the meagre offerings on the resource-laden Australian Stock Exchange.
One of the oldest and largest ethical funds on the ASX is Australian Ethical Investment, which has led the pack in banning Woolworths after its move into gambling. But AEI is suffering because of its hardline approach. Many of its rivals are growing faster than it is. While AEI and other traditional funds still espouse such high-minded ideals as "the preservation of endangered eco-systems", newer fund managers such as Ausbil Dexia talk about "ethical opportunities".
In the battle to gain a few extra percentage points, the ethical war may be lost. James Thier, an executive director of AEI, says "ethical" must always come first, and "investing" second. "That's our rule," he explains over (predictably) a soy coffee in a Paddington bookshop.
Who should we believe?
- The myth of ethical investment, TheMonthly.com.au, February 2, 2017.
本文仅代表作者本人观点,与本网立场无关。欢迎大家讨论学术问题,尊重他人,禁止人身攻击和发布一切违反国家现行法律法规的内容。
About the author:
Zhang Xin is Trainer at chinadaily.com.cn. He has been with China Daily since 1988, when he graduated from Beijing Foreign Studies University. Write him at: zhangxin@chinadaily.com.cn, or raise a question for potential use in a future column.
(作者:张欣 编辑:丹妮)