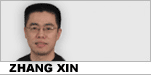 Reader question:
Please explain "right hand man" in this sentence: He is Rupert Murdoch's right-hand man at News International.
My comments:
That means that at News International, he's the No. 2, if you are into rankings.
Seriously, being Murdoch's right hand man means that he is the media mogul's most helpful assistant, the most reliable and trusted one among all hired hands, i.e. employees.
Above all, he's Murdoch's most able servant. He's Murdoch's chief lieutenant.
Very important, indeed, indispensible. The right hand, you see, is the stronger hand of most of people, who are otherwise known as right-handed. Hence, to say he's Murdoch's right hand man is to suggest he's someone whom the media mogul most relies upon. Without him, it would be as though the might Murdoch lost his right arm.
Anyways, "right-hand man" is an age-old phrase in the English language, referring to one's most able and trusted confident or assistant. Most secretaries, for example, can be described as the right-hand man (or woman) of their bosses, without whose work most bosses would be lost entirely. The American Heritage Dictionary of Idioms dates the origin of the phrase at 1655-65, but some argue that the phrase came from the Christians Bible. For instance:
"But this man, after He had offered one sacrifice for sins for ever, sat down on the right hand of God" (Hebrews 10:12 KJV).
I am a non-believer in the Christian God, or any other man-made deity, for that matter. And frankly speaking, I find this association with God quite funny because it suggests that God is also right handed, favoring his right hand as most ordinary folks favor their right hands. I mean, if you are truly respectful, you should at least have faith in the omnipotent God being ambidextrous, i.e. good with both hands, shouldn't you?
OK, let's leave deities alone. Just remember this: Your right hand man is your most important servant, one that you cannot do without, one that is as important as your right hand.
Incidentally, the Chinese have a similar phrase for this expression. In China, we call our right hand man our "left shoulder, right arm." If you understand ancient Chinese grammar, you'll understand that this means "both shoulders and both arms". Both, that is the point.
Perhaps this may serve as a useful argument in favor of the Chinese having a more balanced world view than folks from the West. Some Chinese, that is. Some ancients, at least.
Alright, let's quit quibbling and read a few media examples of people who have a right hand man (or woman):
1. John Hooks, Giorgio Armani's right-hand man, has retired after working at the core of the group for 11 years.
Revealed earlier by WWD, one can make more sense of this sudden departure when looking at the group's recent plans to restructure its operations. In fact, with Giorgio Armani being nearly 80 years old and without a direct successor, the company's future is still uncertain. However, the founder has always denied any talk of a possible sale of Giorgio Armani Spa.
After starting his career as deputy general manager in 2000, John Hooks was promoted to vice-president and joined the board of directors in January 2010. In charge of global strategy and markets and brand development, the English man was also responsible for the group's foreign subsidiaries.
- Armani's founder loses his right-hand man, HK.FashionMag.com, May 13, 2011.
2. The woman who made reading fundamental (again) and managed to captivate the country for 25 years, claiming Gayle King as her best-friend and Stedman as her right-hand man, said goodbye to her legions of fans yesterday on the Oprah Winfrey Show. The woman-next-door who has made millions confess their deepest darkest secrets, from Michael Jackson introducing the word vitiligo as a viable skin disease to Tom Cruise apparently losing his Mission Impossible mind while jumping on her couch, Winfrey has been a steady fixture in many homes for the past 25 years. A legend, who no doubt, helped Barack Obama win the 2008 Presidential election after endorsing him, Winfrey has said goodbye to day-time television hosting, but hello to network owning, as the head of the new Oprah Winfrey Network (OWN).
Sure she's transformed greatly since 1986 as the Barbara Walter's "admirer" to the icon known as O or Harpo or simply Oprah, but she was always really about her audience: women and men. Her finale show exhibited just that as she came out solo in a pink dress, no guest, no superstars (besides herself), no drama, and re-presented the last 25 life-changing television events that made her into the superstar she's become and the idolizer of many. In this last show, Ms. Winfrey says her show was always about the "common connection in our human experiences" and we as viewers have no choice but to believe her.
Oprah presented America with A-Ha moments, Pulitzer Prize winning books and heart-breaking, heart-rending and eye-opening stories about addictions and abuse in various forms. With that and a rock-star's life later, we salute Ms. Winfrey and her fierceness and say: "Until next time." We see you!
- Oprah Says Goodbye, Bet.com, May 25, 2012.
3. At first glance, the outspoken Geordie singer and the future king don't appear to have that much in common.
But Prince Charles is so taken with Girls Aloud star Cheryl Cole that he has employed her right-hand woman as one of his most senior advisors.
Former music industry executive Kristina Kyriacou, who is director of the singer's new charity, the Cheryl Cole Foundation, has also just joined the royal household at Clarence House.
Working out of an office at the prince's historic London home, glamorous Miss Kyriacou has even had a three-day-a-week post especially created for her - which comes with the impressive title 'Assistant Communications Secretary, Charities and Marketing'.
As such, she has gone from promoting Take That to become the joint second most senior member of staff in Charles's press office with responsibility for promoting his 17 charities and co-ordinating their work under 'the prince's vision'.
- Royal Approval: Prince Charles employs Cheryl Cole's right-hand woman as one of his most senior members of staff, DailyMail.co.uk, July 8, 2012.
本文仅代表作者本人观点,与本网立场无关。欢迎大家讨论学术问题,尊重他人,禁止人身攻击和发布一切违反国家现行法律法规的内容。
About the author:
Zhang Xin is Trainer at chinadaily.com.cn. He has been with China Daily since 1988, when he graduated from Beijing Foreign Studies University. Write him at: zhangxin@chinadaily.com.cn, or raise a question for potential use in a future column.
相关阅读: