Reader question: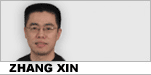 Please "looked the other way" in this:
He also weighed in on US Soccer chiefs, saying that they "had to know" about graft at FIFA and CONCACAF, "but they looked the other way."
My comments:
FIFA refers to soccer's world governing body. CONCACAF? This is short for, let's see, Confederation of North, Central American and Caribbean Association Football.
Okay, the speaker alleges here that US Soccer officials knew about graft happening at CONCACAF and FIFA headquarters but chose to look the other way.
That means they didn't do anything about it. Perhaps they felt they were too weak to prevent it – widespread corruption, actually – from happening. Or perhaps they are beneficiaries of malpractices, or perhaps they themselves are stinky rotten eggs, too.
But anyhow, to look the other way is to refuse to look at a problem directly and tackle it head on.
Say, there's a young man mugging an old lady at a busy crossroads somewhere in our city. A policeman was standing just round corner of a street nearby. Instead of coming over to help the old lady and stop the youth, he turned to look the other way.
Now you know what it means to literally look the other way.
By looking the other way, that is, you deliberately try to overlook a problem and willfully refuse to do something about it. In the mugging case, the policeman is not doing his duty by conveniently ignoring the incident altogether.
Needless to say, that is wrong. In both our examples, by choosing to ignore the problem, US Soccer officials and the policeman in the street may make the situation worse.
It's harsh to call them connivers and accomplices of crime but it does to a degree feel like that way.
So, in short, metaphorically speaking, when people choose to look the other way, they're refusing to tackle a problem head on. Instead, they try to hide their head, like an ostrich, in the sand and pretend they do not see the problem at all.
To hammer the point home, let's read a few media examples of people choosing to look the other way – when they shouldn't:
1. Federal regulators "looked the other way" while Wall Street firms engaged in dubious practices that led to securities charges against Goldman Sachs, the senior House Republican on financial issues said Tuesday.
Rep. Spencer Bachus (Ala.), the top Republican on the House Financial Services Committee, also suggested there was a certain amount of "cooperation and conspiracy" among large financial firms and regulators.
Bachus asserted that officials at Treasury or the Federal Reserve might have known about similar cases at other institutions, though he didn't specify during which administration he suspects the cooperation to have taken place.
"You have to believe the Fed knew about it; you have to believe the Treasury knew about it. You have to believe that there were people at the Fed and the Treasury that were cooperating with all of this," he said during an interview with CNBC. "And the whistle should have been blown, and it wasn't."
Goldman was hit with civil charges by the Securities and Exchange Commission (SEC) on Friday. The SEC charged Goldman with selling a securities-based product to its clients without disclosing that the hedge fund manager who'd helped devise the product had bet on it to fail.
The SEC approved the charges, reportedly on a party-lines vote, and they have become a central part of the debate in Washington over financial regulatory reform.
"What I would say is that I think the bigger question is maybe not what happened in this case," Bachus said of the Goldman case. "But, I think it's becoming apparent that since at least 2004, the regulators looked the other way, and there was a certain amount of -- I don't know if you call it cooperation or conspiracy -- between some of the large companies to cover their tracks."
- Top Republican asserts feds 'looked the other way' from financial fraud, TheHill.com, April 20, 2010.
2. The semis would rumble down country roads packed full of wild horses. Truckload after truckload, sometimes 36 horses at a time, all with the same destination: a ranch in the small town of La Jara, Colo.
Records show that for years, the Bureau of Land Management sold and shipped more than 1,700 wild horses from its animal holding facilities to just one rancher. Now federal investigators are trying to figure out: What did he do with all those mustangs? And did any of them ultimately end up being butchered in the slaughter plants of Mexico?
Wild horse advocates fear the worst. They want to know the truth about the fate of the horses and whether the U.S. government looked the other way as the federally protected animals seemingly disappeared.
"I want to know where the horses went," said Laura Leigh of the group Wild Horse Education, which advocates on behalf of the wild mustangs. "It's disgusting, it's abhorrent. Whoever signed that slip to approve those sales, I want to look them in the eye and say, 'What were you thinking?'"
The BLM is charged with protecting wild horses under federal law and has confirmed that the Interior Department Office of Inspector General is investigating the agency's sale of mustangs to rancher and livestock hauler Tom Davis.
The Davis investigation comes amid a growing controversy over the BLM's Wild Horse and Burro Program. The agency faces a dire situation: Nearly 50,000 horses captured during frequent roundups, so-called "excess animals," are living in government holding facilities that are nearing capacity. Horse adoptions are down, so the BLM has turned to selling the animals.
The government says Davis, who paid just $10 per head, was the biggest buyer ever of wild horses. Its sale of the animals to Davis from 2008 to 2012 was uncovered by writer Dave Philipps in a September 2012 story, "All The Missing Horses," for the nonprofit news organization ProPublica. The story questioned whether Davis sent the horses to so-called "kill buyers," middle men who export livestock to meat packing plants in Mexico, but reached no firm conclusion.
...
Another advocacy group, the American Wild Horse Preservation Campaign, has called for the investigation of both Davis and the BLM. The organization's director, Suzanne Roy, said, "I think the government looked the other way at what was happening to these horses. ... I think it was willful ignorance on the part of the government."
Joan Guilfoyle, chief of BLM's Wild Horse and Burro Program, told NBC News she does not know what happened to the horses that were sold to Davis, but denied the agency did anything wrong. "We have no knowledge of him being a person who has ill intent toward the horses," she said, "so there was no reason to question the purchase of these (animals) because he has to sign the paper that says what his intention is."
- The case of the missing mustangs; what happened to 1,700 wild horses? NBCNews.com, May 14, 2013.
3. In light of the most recent allegations of sexual harassment involving embattled Mayor Bob Filner, the San Diego County Democratic Party has decided that they will ask Filner to resign.
For the second time in one week, the San Diego County Democratic Central committee met Thursday evening to discuss the controversy surrounding Filner and take a vote on whether or not to ask the mayor to leave office.
Democrats voted 34 to 6, meaning that the party will now ask Filner to resign.
In the past four days, a total of seven different victims have gone public with accusations of sexual harassment involving Filner. On Thursday alone, four prominent San Diego women came forward with their own accounts, which included sexual advances and comments allegedly made towards them by the mayor....
Following the vote, the San Diego GOP and its executive director Francis Barraza released this statement:
"While we commend San Diego Democrats for finally asking Mayor Filner to resign, had they not looked the other way for decades, for crass political reasons, this entire tragic episode could have been avoided."
- San Diego Dems Will Ask Filner to Resign, NBCSanDiego.com, July 26, 2013.
本文仅代表作者本人观点,与本网立场无关。欢迎大家讨论学术问题,尊重他人,禁止人身攻击和发布一切违反国家现行法律法规的内容。
About the author:
Zhang Xin is Trainer at chinadaily.com.cn. He has been with China Daily since 1988, when he graduated from Beijing Foreign Studies University. Write him at: zhangxin@chinadaily.com.cn, or raise a question for potential use in a future column.
(作者:张欣 编辑:许晶晶)