Reader question: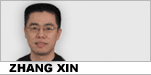 What does it mean when they say someone goes on a "charm offensive"?
My comments:
How can someone's charm be offensive? I get you.
A charm offensive is not the usual offensive, i.e. a military attack. Therefore, it is not (meant to be) offensive, i.e. disgusting or repulsive.
A charm offensive, on the other hand, is a public relations stunt – or rather campaign, in the sense of a military campaign.
It is called an offensive because a charm offensive shares the similar sense of being aggressive. Someone who launches a charm offensive is in an attacking mode, you see. He or she is relentless and they want to win at all cost – as if they're fighting to win a war.
Only that they're using their charisma (charm) as a weapon instead of bullets and bombs.
This military connotation is unmistakable as it was in the context of the Cold War that the words of "charm" and "offensive" were put side by side in the first place, I mean, for the first time. According to Phrase.org.uk, the phrase was first used in the California newspaper The Fresno Bee Republican, October 1956:
War is no longer just around the corner. [General Alfred M.] Gruenther warned, though, that after the "launching of the Russian charm offensive, there is a danger of the democracies relaxing their vigilance."
Okay?
Okay, so remember to use this phrase on people who are ultra aggressive in being charming and adorable while trying to please others, like, doing something they or anyone won't normally do.
All right, media examples:
1. Huawei's rotating CEO Guo Ping continued his charm offensive in Europe, suggesting in a blog post on its European website that EU-China cooperation holds huge potential for enabling the continent's industrial sector to take a leadership role in the digital economy.
Guo, who was in Europe in May to announce the launch of its European Research Institute in Leuven, Belgium, asked at that time for European regulators to treat Huawei like a local firm, promising to invest more in return.
"If we can be given a fair opportunity to participate like other European companies, that would be an encouragement to us," Guo had said, one of the company's three rotating CEOs.
2. Arsene Wenger is refusing to give up hope of convincing Sergio Ramos to join Arsenal.
Ramos is currently holding talks over a new deal at Real Madrid but hasn't been impressed with the Spanish giants' initial offer.
And while the player maintains that he is confident that a deal will get done to keep him at the Bernabeu, Wenger has made it known that the 28-year-old would be more than welcome at the Emirates.
Chelsea and Manchester City are also known to be monitoring the situation but Wenger has stepped up his charm offensive in recent days, even making contact with the player's agent.
Earlier this week Spanish journalist Manuel Esteban Manolete told La Goleada: "Wenger has called Rene Ramos, the agent and brother of Sergio Ramos."
- Arsene Wenger hands Arsenal INSIDE RUNNING to land Real contract rebel Sergio Ramos, Express.co.uk, December 26, 2014.
3. It's early days for the White House's latest charm offensive among American Jews, but a new poll suggests that the wooing effort is having little effect.
The poll, published Wednesday by J Street, a liberal pro-Israel group that generally backs President Barack Obama's Middle East policies, shows Obama stuck at the same mid-50s approval ratings he was registering in April, when U.S.-Israel tensions were prominently in the news.
Jim Gerstein, whose GBA Strategies conducted the poll, suggested that Obama and his supporters face an environment among Jews that has been shaped largely by the president's critics.
"The balance of criticism against the president on issues related to Israel has far outweighed the statements of support for the president, certainly among the organizations that have the largest reach," Gerstein told reporters on Wednesday.
The 56 percent approval rating among Jews that Obama scored in the GBA poll is still about 10 points higher than the national average. It's also not the first time he has scored in the 50s among Jews. Obama's numbers among voting-age Jewish Americans have fluctuated throughout his seven years in office. This poll, however, follows a high profile and intensive effort by the administration to reassure American Jews that he has the best interests of Israel and Jews worldwide at heart.
....
Mark McNulty, the spokesman for the Republican Jewish Coalition, a group that has advanced the narrative that Obama cares little about Israel, said the poll showed that Jewish-Americans needed more than rhetoric.
"A charm offensive is not going to do anything to paper over the wounds that have developed over the last six years," he said.
- Is Barack Obama Charm Jewish Offensive Falling on Deaf Ears? Forward.com, June 13, 2015.
本文仅代表作者本人观点,与本网立场无关。欢迎大家讨论学术问题,尊重他人,禁止人身攻击和发布一切违反国家现行法律法规的内容。
About the author:
Zhang Xin is Trainer at chinadaily.com.cn. He has been with China Daily since 1988, when he graduated from Beijing Foreign Studies University. Write him at: zhangxin@chinadaily.com.cn, or raise a question for potential use in a future column.
(作者:张欣 编辑:Helen)