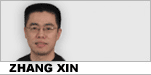 Reader question:
Please explain "come out" in this headline: Celebrities Who Have Recently Come Out.
My comments:
Good question. The headline tells the story of famous people who have lately revealed that they are homosexuals.
Celebrities, you see, are famous people whose life and deeds are celebrated, i.e. talked about a lot.
The question we're interested in is why "coming out" stands for people revealing their homosexual status, or secrets.
Come out, you see, is short for "come out of the closet", which is the standard idiom for people revealing their homosexual status or other peculiarities.
"Closet" suggests that before they step into the spotlight, their private life is kept secret, as if they live in a closet, the cupboard built into the wall of a room from floor to ceiling used as wardrobe or storage.
For people to come out of the closet is, therefore, for them to come out of hiding.
Anyone may come out of the closet by revealing anything they've kept secret for long for fear of embarrassment or persecution, but latterly, gays (males) and lesbians (female) seem to have monopolized the expression for coming to terms with their own particular problems.
Anyways, gays and lesbians and other people with peculiarities coming out signifies society's changing attitudes towards these people.
It's a sign of progress for society at large. It's a good thing because, let's face it, their peculiar sexual preference or preferences does not make them any less human than the rest of us.
Should not.
All right, here are media examples of people who come out with this and that:
1. Outside the circle of country music fans, few knew much about singer Chely Wright.
She wasn't a regular on the red carpet, she hadn't appeared on the cover of any major magazines, and Billboard.com reports that the nine records Wright has released since 1994 have sold a total of 975,000 units, according to Nielsen Soundscan.
Then Wright announced that she is gay.
In becoming the first openly homosexual country performer, Wright was suddenly everywhere, including "The Today Show" and an upcoming article in the pages of People magazine.
For celebrities, coming out is not just a personal revelation; it also raises their profile and generates buzz.
"I think the climate has changed a lot," said Jeremy Kinser, Arts and Entertainment editor for The Advocate, a gay and lesbian magazine. "People are more comfortable with the gay lifestyle. It's not a career-killer like it used to be."
- When the stars 'come out', CNN.com, May 5, 2010.
2. Last week, both Odd Future singer Frank Ocean and longtime glass closet denizen Anderson Cooper both came out of the closet. In the few months before that, we saw both stripper-with-a-body-of-gold Matthew Bomer and Big Bang Theory übernerd Jim Parsons make the declaration too. At this rate, everyone in Hollywood will be openly gay by 2015! But who was the first celebrity to come out of the closet?
Despite what you might think, it wasn't Ellen DeGeneres, Neil Patrick Harris, or even fitness guru Richard Simmons (who, to my knowledge, has never professed his love for anything other than aerobics and short shorts). It was an actor named Billy Haines.
But Haines didn't get his People magazine cover — the actor lived in the 1920s as a silent film star who was a huge box office draw, thanks to films like The Midnight Express, Little Annie Rooney, and Navy Blues. His luck only continued in 1926, when he met his life-long partner Jimmy Shields in New York before the couple moved in together in Los Angeles. While their partnership was well known in Tinsel Town, it was still a secret to the public.
That all changed in 1933, when Haines was arrested in a YMCA after getting frisky with a sailor (only four decades before the Village People!) and his sexual orientation became public. Louis B. Mayer, the infamous head of MGM studio which had Haines under contract, demanded that Haines marry a woman and denounce being a homosexual in the press. Haines, however, refused in order to stay with Shields, and because of his respectable pride, the actor's contract was canceled.
Haines never worked as an actor again.
- Who Was the First Celebrity to Come Out of the Closet? Hollywood.com, July 9, 2012.
3. As a journalist, I've run away from gunfire, I've clambered over earthquake rubble and I've even managed to make it up a few red carpets.
But I've kept my disability quiet for so long that even writing this feels as if I'm coming out of the closet - until now I've always been worried about what people might think.
I was born with bilateral talipes - my mum, a nurse, insisted as a child I use the full medical terminology. To the average person in the street that meant nothing, so I'd have to say clubfeet and then show them the scars. Nowadays I never really notice the difference until I see new-born babies with their unblemished little feet which bear no resemblance to my own.
I've learnt to accept the constant aches in my legs and ankles which, I guess, people call "pain management". Thankfully I live in a hot country because my arthritis - an unfortunate side effect of a series of operations to straighten my feet – isn't so bad in the Caribbean sun.
The thing about an unseen disability is that it allows you to hear and experience certain things that people would stifle had the disability been more obvious.
For many here in Jamaica, being born disabled is still a mark of shame - not just for the individual but for the entire family.
I grew up in a Seventh Day Adventist home where I was taught to not only thank God for my daily blessings, but also to thank him for being born in the UK. As a teenager I didn't thank God for that at all, but my parents were certainly deeply thankful.
My dad used to say: "If you were born in Jamaica, you'd have to drag yourself around on a piece of car tyre." To my teenage brain this sounded like punishment from God and I didn't understand what he meant until I moved there.
I've seen "that guy" without treatment or support, the one who has nothing but God to believe in. He's often on home-made crutches, walks on his ankles, and looks like he's in terrible pain.
- Why I came out as a disabled journalist, BBC.com, April 22, 2015.
本文仅代表作者本人观点,与本网立场无关。欢迎大家讨论学术问题,尊重他人,禁止人身攻击和发布一切违反国家现行法律法规的内容。
About the author:
Zhang Xin is Trainer at chinadaily.com.cn. He has been with China Daily since 1988, when he graduated from Beijing Foreign Studies University. Write him at: zhangxin@chinadaily.com.cn, or raise a question for potential use in a future column.
(作者:张欣 编辑:丹妮)