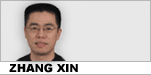 Reader question:
Please explain "rat race" in this: They're tired of the rat race and are now back to farming.
My comments:
In other words, they're tired of the hectic pace of life in the city, and have returned to their roots in the country.
I have a friend who has done exactly that. Having made it in the city (i.e. have made a lot of dough), he is now back to farming in the countryside, growing his own food and vegetables. Now in his early 50s, he said he can no longer stand the traffic, the hustle and bustle of the city and are now enjoying being a farmer again.
Life sure is a circle, finding people returning to whence they come.
Oh, the rat race.
As you may guess, the rat race is a term descriptive of the fast pace of the competitive city life, especially in major cities. In small cities in China, the pace is OK. Office holders still talk of a leisurely existence, going to a meeting or two sometimes but generally having little to do. No pressure. At all.
Unlike in the big city where office holders sometimes say they're either in a meeting or on the way to one. If not involved in meetings, they're otherwise fully occupied with some kind of business, or busy-ness in general. Whatever it is, people in the city are always on the move, trying to get ahead, trying to make it big, i.e. to succeed. In short, they have too many things to do and therefore finding themselves running from place to place all the time.
Traffic permitting, that is.
Any way, they're on the move at such a hectic pace that they don't appear much different from rats running around for food or after a mate or away from danger. If you observe a rat, you'll notice it's always in a hurry, running so fast it sometimes appears as if they are running around aimlessly. They don't appear to know what they're doing.
A whole bunch of rats running aimlessly around is what the city is about.
It's not exactly flattering to compare human race with the rat race, pardon me for the play of words, but the comparison is nevertheless apt and accurate.
In short, if your life or any particular activity you're engaged in involves a lot of competition and a hectic schedule, you're in a rat race.
A rat race to where?
To success, of course.
Whatever that means.
No more ado. Here are media examples of rat race, or life in the city, or modern life in general:
1. Bureau of Medicine and Surgery (BUMED) Deputy Surgeon General Rear. Adm. Kathleen Martin retired from the Navy during a ceremony at the Washington Navy Yard May 27.
Martin served in the Navy for 32 years. Her first assignment was at the Naval Hospital at Camp Lejeune, S.C. Subsequent tours included Pearl Harbor, San Diego and Port Hueneme, Calif.
"I took my career one tour at a time," said Martin. "Every time I was at the end of a tour and looking at possibly getting out of the Navy, I would get an offer for another different and challenging assignment, so the Navy hooked me each time."
In 1993, Martin took her first commanding officer (CO) assignment as the CO of the Naval Medical Clinic at Port Hueneme. Subsequently, she served as CO at the Naval Hospital in Charleston, S.C. from July 1995 to July 1998.
Martin came to BUMED in 2002, assuming the role of deputy surgeon general.
According to BUMED Surgeon General Vice Adm. Donald Arthur, Martin was an outstanding asset to the entire Navy Medicine community.
"On behalf of all the men and women of Navy Medicine, I extend my heartiest congratulations and appreciation to Rear Adm. Kathleen Martin on the occasion of her retirement. She has been an outstanding leader and a superb deputy surgeon general in every respect," he said. "Her dedication and commitment have enabled Navy Medicine to continue providing quality, economical healthcare to our beneficiary population. She leaves a legacy of distinction and accomplishments in which she should take great pride and satisfaction."
Martin said though she is retiring from her naval career, that does not mean her work ends here.
"I am going to seek another career that is personally satisfying to me," she said. "I'm not going to look for something that will put me back in the rat-race, but something that is very rewarding, satisfying and challenging."
- Deputy Surgeon General Retires After 32-year Navy Career, Navy.mil, May 31, 2005.
2. 2012 was definitely Samsung's year – the Galaxy S3, as their flagship smartphone was the best seller for many months in the past year. But, it didn't stay that way until the very end of the year. Things changed at the last quarter and Apple's iPhone 5 was proclaimed as the best-selling smartphone for Q4 in 2012.
The report about the unexpected overturn comes from Strategy Analytics. Sources say 27.4 million iPhone devices were shipped in the last quarter of 2012, while Samsung shipped only 15.4 million Galaxy S3 units. This indicates that 12.6% of the market shares go to Apple and only 7.1% belong to Samsung.
The twist of event also includes the predecessor of the iPhone 5, the iPhone 4S. Reportedly, the iPhone 4S holds the number two spot on the best-seller list, selling more than the Samsung Galaxy S3 and winning 8% of the market share.
Apple's best-seller, the iPhone 5 was released back in September 2012, so the last quarter was the first and the most important quarter for the smartphone sales, as it covers the holiday shopping season. Obviously, holiday shoppers preferred the iPhone 5 over the Galaxy S3, so the outcome was in favor of Apple.
Strategy Analytics executive director Neil Mawston stated that the final result of the Q4 in 2012 was quite impressive, regarding the high price tags of Apple's iPhone devices. This is certainly going to escalate quickly, so we expect a fast response from Samsung. The Korean-based company is holding a media event in New York City on 14th of March and everyone is expecting the release of the next Samsung Galaxy S unit, presumably the Galaxy S4 smartphone.
There's no doubt the Galaxy S3 was extremely popular last year, but with the arrival of the brand new iPhone 5, the interest for the S3 significantly reduced over time. Samsung will have to introduce a new handset very soon in order to get back in the rat race with Apple.
- The iPhone 5 Surpassed Galaxy S3 Sales in Q4 of 2012, OnlineGadgetStore.com, February 21, 2013.
3. When a child isn't terrified to "look stupid" or get made fun of, she will find the courage to raise her hand when she doesn't understand something. She will take a risk and try something outside her comfort zone. Isn't that what school is for?
Despite our discomfort with our son's school, and the obvious disintegration of his self-confidence, my husband and I committed to making it work. Walking away felt like a failure on our part. To our disappointment, we realized we cared what other people thought about us and about our son. Parenting in New York City sometimes feels like one giant intelligence pageant — hundreds of parents all fighting for a few spots at Harvard, when their children are still four years old. We rose above it for awhile, but eventually sucked us over to the dark side. That realization was a difficult and unflattering pill to swallow.
In the fourth grade, after several whispers from loving teachers and finally listening to our intuition, we looked into a more nurturing, progressive school for our son. Luckily for all of us, our son was accepted to one such school.
Even with the challenge of a new environment and friends, we saw his anxiety almost immediately slip away. School became fun again, learning stopped being a competitive sport. School became fun again, learning stopped being a competitive sport.
Thankfully, we had the presence of mind to stop and ask ourselves as parents, "AND THEN WHAT?" If our son gets into every AP class, and wins every trophy and eats organic kale and only watches PBS, but is collapsing under the pressure, are we winning? Is he winning?
Before you enter the rat race, I urge parents to question what and against whom you and your kids are racing. It doesn't freaking matter where your neighbor's kid went to school. It just doesn't. Please stop comparing, judging and drawing conclusions. The kids feel it. They know it's happening, and it is hurting them very deeply.
If you are privileged enough to be selective about what schools your children attend, please consider how they are learning and not just what they are learning. School isn't only about cramming as much as possible as quickly as possible into their little brains.
I can tell you that since leaving this school, our son is calm and confident. He asks questions when he doesn't understand something, and, best of all, he raises his hand.
I'll take it.
- Why I pulled my son out of a school for 'gifted' kids, by Lina Paly, November 3, 2015.
本文仅代表作者本人观点,与本网立场无关。欢迎大家讨论学术问题,尊重他人,禁止人身攻击和发布一切违反国家现行法律法规的内容。
About the author:
Zhang Xin is Trainer at chinadaily.com.cn. He has been with China Daily since 1988, when he graduated from Beijing Foreign Studies University. Write him at: zhangxin@chinadaily.com.cn, or raise a question for potential use in a future column.
(作者:张欣 编辑:丹妮)