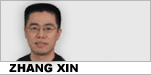 Reader question:
"She wears every thought and emotion on her sleeve…" What does this mean?
My comments:
She must be wearing a shirt that has very long sleeves.
I'm kidding. Don't take it literally. To say that she wears her thoughts and emotions on her sleeve is to say she shows her thoughts and emotions easily. In other words, she doesn't try to hide them.
She's perhaps a simple, naïve and innocent person, and she is very lovely that way too.
Or perhaps she's just young.
Young in the sense that she's inexperienced and hasn't acquired any sophistications of the world.
A sophisticated politician, for instance, won't show his, or her, emotions and true feelings. He is not supposed to cry whenever he wants to, for example. He probably won't give you a straight answer any time you ask him a question, no matter how simple and straightforward that question may be.
Say, for instance, you ask him whom he supports in the upcoming election and he'll hesitate before very reluctantly say he's undecided.
Well, let's wait and see then.
Anyways, to wear one's feelings and emotions on our sleeve is quite the opposite of being Machiavellian in the political realm.
Machiavellian?
Well, look it up or let me explain it another day. Now, let's focus on and be satisfied with wearing our feelings and emotions on the sleeve.
Wearing our feelings and emotions or anything else subtle on the sleeve is actually a variation from wearing our heart on the sleeve.
And it is the very William Shakespeare that coined the expression – in Othello (Act I, scene I):
Iago:
It is as sure as you are Roderigo,
Were I the Moor, I would not be Iago.
In following him, I follow but myself;
Heaven is my judge, not I for love and duty,
But seeming so, for my peculiar end;
For when my outward action doth demonstrate
The native act and figure of my heart
In complement extern, 'tis not long after
But I will wear my heart upon my sleeve
For daws to peck at. I am not what I am.
All clear?
Great. Here are media examples of people who don't keep their thoughts and feelings to themselves and, for better or worse, will wear them on their sleeve (sleeve, always singular, as if their thoughts and feelings are a badge or an arm band):
1. Serena Williams admits that having love in her life has been a key to her rousing success over an exhilarating 13 months in which she has won Olympic gold, two U.S. Open titles and a French Open.
Following a fitful night's sleep after winning her fifth U.S. Open crown on Sunday in a three-set thriller over world number two Victoria Azarenka, Williams surprised a small group of reporters when asked about the power of love.
"Love? I think it's important to have it in your life, I guess. I'm not an expert on that subject," said Williams, whose stellar run coincides with her partnership with French coach Patrick Mouratoglou, who has also been linked romantically with the American world number one.
"Everyone says you get one. Some people say you get two. I'm definitely in love with tennis right now," Williams, a towering figure in crystal spike heels adorned in gold rhinestones and wearing a black blazer over a mini-dress, added coyly with a smile.
Williams, who will turn 32 later this month, became the oldest women's winner of the U.S. Open since tennis turned professional in 1968 when she claimed her fifth U.S. Open title.
…
She said being "fierce" on the court was critical, but just as important was tempering that fiery emotion with composure.
"I'm better at being calm, more relaxed," said Williams, who still wears emotion on her sleeve in the glare of big matches, screaming at herself, gesturing and muttering in an interior dialogue to find the right mix of calm and fire.
- Serena lucky in love on the tennis court, Reuters, September 13, 2013.
2. Emotion can be a funny thing in sports. There is little else that can place a player more at the forefront of his sport than wearing his or her emotion on the sleeve.
Arguably even more than talent, an emotional player, positive or negative, will be much more visible than someone who keeps more to themselves.
Quick, if you were asked to name a Brazilian defender what is the first name that comes to mind.
More likely than not it is David Luiz, who has been seen bellowing the Brazilian national anthem before every match, and is well known for how vocal he can be. Even though he is often partnered with the world's best central defender, and Brazilian captain, Thiago Silva, Luiz is in the spotlight because of his emotional display.
It is for that reason, that he stands at the center of the blame for Brazils 7-1 thrashing at the hands of Germany.
BBC Match of the Day commentator Alan Hansen was critical of Luiz following the match.
Luiz gave one of the worst performances I have ever seen, Hansen said. Still feel sorry for him, coming off the pitch in tears.
…
Following the match Luiz, face red and streaming with tears, apologized to a nation.
It's a very sad day, but its also a day from which to learn, Luiz said according to BBC Sport. Apologies to all the Brazilian people. I just wanted to see my people smile.
- Fair or Not, David Luiz Will Shoulder Blame for Brazil Defeat, July 9, 2014.
3. There have been so many memorable moments in the race for the Republican presidential nomination so far, but one really sticks out. Donald Trump, when asked to name his favourite book, declared: "As much as I love The Art of the Deal [the bestselling book he wrote], it's not even close. We take the Bible all the way."
This from a man who once called communion "my little wine and my little cracker," and when asked if he preferred the New or the Old Testament said: "Probably equal. The whole Bible is just incredible."
Trump's comments are very difficult to take seriously, but they tell an important tale – of the outsized role that religious faith plays on the presidential campaign trail and among both Democrats and Republicans. Today it is practically a pro forma exercise for presidential candidates to talk about how their faith-based belief systems influence their policy views or include lines from scripture in their speeches. Indeed, back in 2000, George W Bush claimed his favourite philosopher was Jesus Christ – and in office pushed to include more "faith-based" groups in the provision of social services.
This year the Republican frontrunner, Ben Carson, has used his religious faith, which he also wears on his sleeve, to solidify support among evangelical voters. Indeed, their backing is one of the key reasons he leads in national polls of Republican voters.
Presidents every year trek to the national prayer breakfast – a bipartisan gathering of Washington's elite – to discuss the role of God and religion in their lives. Indeed, Carson's decision to run for president can be dated to the breakfast at which he attacked President Barack Obama, thus earning the love of social conservatives.
All this might seem strange – that in a country organised around the idea of separation of church and state such importance would be granted to the faith of the highest elected leader in the land.
Indeed, it was not always like this. Fifty-five years ago, when Senator John F Kennedy, a Roman Catholic, ran for president he faced scrutiny over whether he could separate his religious affiliation – and allegiance to the Vatican – with the responsibilities of being president. Declaring "I am not the Catholic candidate for president, I am the Democratic Party's candidate for president who happens also to be a Catholic," Kennedy made it clear that the "kind of church I believe in... should be important only to me."
- God has become a political football in the presidential game, TheGuardian.com, November 8, 2015.
本文仅代表作者本人观点,与本网立场无关。欢迎大家讨论学术问题,尊重他人,禁止人身攻击和发布一切违反国家现行法律法规的内容。
About the author:
Zhang Xin is Trainer at chinadaily.com.cn. He has been with China Daily since 1988, when he graduated from Beijing Foreign Studies University. Write him at: zhangxin@chinadaily.com.cn, or raise a question for potential use in a future column.
(作者:张欣 编辑:丹妮)