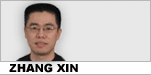 Reader question:
Please explain "rides the pine" in this sentence: Determined to prove himself, Harold tries out for the football team, but he serves as water boy and rides the pine until he finally gets a chance to redeem himself at the big game.
My comments:
Riding the pine is a sports term for someone sitting on the bench instead of playing.
Sitting on the bench?
Yeah, teams are always made up of more players than you see at any given time actually playing. Take the game of basketball for example. The game is played 5-on-5, i.e. each side fielding five players. However, each team is allowed to carry as many as 12 or 15 players.
Does that make sense?
It does, what with injuries and developing young players and coaches wanting to play various lineups against different opponents, etc.
So during a game, players currently not playing on a football field or basketball court, as the case may be, are seen sitting on the bench near the sideline, watching and cheering their teammates on.
While sitting on the bench, they're sometimes called bench warmers because their body heat warms the cold bench beneath, especially if they sit on the bench a lot – due to injury or because they're not good enough to play at all.
Anyways, the American expression riding the pine is just another way of saying somebody is sitting on or warming the bench. The expression came to be because apparently in the old days most benches were made of hardwood carved out of pine trees.
See?
Alright, just remember, it's not a good thing for a player to ride the pine too much. It's not something to enjoy. I mean, if you ride the pine a lot and even gets to enjoy it, as if you're riding a wooden horse in the amusement park, then you must be a lazy player who doesn't enjoy working hard.
That way, you won't go far – except to the far end of the bench, i.e. becoming the least important player on the team.
Happily, in our example, Harold is the opposite. He is a hard worker. Even though as a young player he rides the pine initially, when he also serves as water boy by bringing cups of water to his seniors and those playing, he works his way up the playing ladder – eventually getting a chance to shine at "the big game."
Now, more recent media examples of players riding the pine, or warming the bench for one reason or another:
1. This is what you can expect when you punch a head the size of Montana (just ask Daniel Cormier).
This too.
Ultimate Fighting Championship (UFC) Heavyweight hurter Mark Hunt will be riding the pine for quite some time, after shattering the bones in his hand in the five-round main event bloodbath he had against Antonio Silva at last Friday night's (Dec. 6, 2013) mixed martial arts (MMA) event at the Brisbane Entertainment Centre in Queensland, Australia.
See for yourself.
"The Super Samoan" has an entire gallery of hand repair pics on his official Facebook page here.
Hunt and Silva fought their asses off "down under" but had to settle for a majority draw, which is hard to believe considering how much punishment these two endured. How they were left standing is anyone's guess, but hopefully they can do it again -- and settle their score -- once both fighters get back to full health.
- Mark Hunt broken hand pics before and after surgery following 'Bigfoot' bloodbath at UFC Fight Night 33, MMAMania.com, December 9, 2013.
2. The red hot Pelicans take on the Oklahoma City Thunder tonight in the finale of a six game home stand which has given a boost of confidence to fans and players alike, and perhaps some breathing room to Monty Williams. A win tonight would leave your Pelicans just half a game back of the Phoenix Suns for the eighth and final seed in the Western Conference. A loss and they'll be just a single game ahead of the Thunder and on their way back on the road.
Pelicans fans will be happy to hear that Kevin Durant is out yet again with a toe injury to his left foot. The Thunder are 14-8 when Durant plays, but a mere 10-16 when he rides the pine.
- Game On: Thunder @ Pelicans, BourbonStreetShots.com, February 4, 2015.
3. With their second pick, the Lakers chose D'Angelo Russell, a perfectly fine choice. Except D'Angelo Russell, drafted in part because he was supposedly ready to play, has struggled. Byron Scott has warned him that he needs to improve if he doesn't want to see a decrease in playing time, and has benched Russell in favor of Lou Williams in the fourth quarter of close games.
Which brings us to tonight's game, which saw the Lakers get whooped by the Heat, 101-88. On the road, without Kobe, the Heat lead was as big as 18 in the fourth quarter, yet the number two overall draft pick never even saw the floor. After he left the game with 4:52 remaining in the third quarter, Russell never returned.
Russell wasn't particularly good in the 21 minutes that he did play, and after the game acknowledged that he needs to be better. He also said that Scott gave him no explanation for why he didn't play the final 17 minutes.
...
If Scott continues to make Russell ride the pine and stunt his development in pursuit of a 30-win season rather than a 27-win one, the negative effects could reverberate for years to come.
- What The Hell Are The Lakers Doing With D'Angelo Russell? DeadSpin.com, November 11, 2015.
本文仅代表作者本人观点,与本网立场无关。欢迎大家讨论学术问题,尊重他人,禁止人身攻击和发布一切违反国家现行法律法规的内容。
About the author:
Zhang Xin is Trainer at chinadaily.com.cn. He has been with China Daily since 1988, when he graduated from Beijing Foreign Studies University. Write him at: zhangxin@chinadaily.com.cn, or raise a question for potential use in a future column.
(作者:张欣 编辑:丹妮)