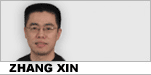 Reader question:
Pole position? What does pole position mean in this sentence?
Cristiano Ronaldo's record-breaking group stage campaign put him in pole position, but who will finish the season as UEFA Champions League top scorer?
My comments:
Here, the author uses a racing terminology to describe the achievement of Cristiano Ronaldo, a soccer player. Ronaldo being in pole position means that he's currently leading the competition.
He has scored more goals than anyone previously did in the group stage of UEFA Champions League and that puts him in an advantageous position to finish the season as its top scorer.
The question is why "pole position" gives him that advantage, or the edge?
All we have to do is understand how "pole position" works originally, i.e. in car racing.
The racing track is so designed, you see, that the lane is only wide enough for two cars to run side by side. At the beginning of the race, therefore, cars are parked neatly behind the starting line, being lined up in rows, two cars in each row.
Obviously, the cars that are in the front row have an advantage, especially if the race is a short one.
Anyways, in the front row, the car that is placed inside of the other has the most advantage, as it runs a smaller circle at the first curve. And this car, on the inside of the front row, is what is known as "in pole position".
What "pole" are we talking about? On TV, in a Formula One or top tier race, we don't see any pole or stick at the starting line, do we?
We don't. We don't, because there is no such pole anywhere. That "pole" is actually borrowed from horse racing, where there is such a pole placed by the inside end of starting line.
Anyways, in our example, Ronaldo being in pole position is a metaphor implying that currently, in his goal-scoring race, he is in front of the competition.
Now, in car racing, the player who's in pole position does not get that position by chance or luck, but actually by previous work. Nowadays, on the Formula One tour, all drivers are required to run a preliminary race one after another and the player who records the fastest time gains the pole position.
Likewise, Ronaldo gained his so-called pole position in the goal scoring department because he's done so well in the group stages of the tournament. That is what put him in a leading position or, to use another driving analogy, the driver's seat.
However, just as not all drivers starting from the pole position go on to win the race, Ronaldo's "pole position" does not guarantee success at the end of the tourney. He has to keep scoring more goals or other players may come back to beat him to the trophy.
All right?
Alright, let's read a few more examples of who are "in pole position":
1. Sharon Osbourne is set to make a grand return to The X Factor after Mel B pulled out of the running by signing up to Australia's Got Talent.
Mrs O is now thought to be the lead runner for Tulisa's spot on the judging panel, after the fiery star was allegedly ousted from the show.
The final spot had been between Mel, 37, and Sharon, 60, but now the former Spice Girl has pulled out of the race, it seems all eyes are on the flame-haired former judge.
'Simon is a huge fan of Sharon. Things are looking good for her. She is in pole position,' a source told The Sun.
- Sharon Osbourne 'in pole position' for X Factor spot after Mel B signs up to Australia's Got Talent, Metro.co.uk, March 19, 2013.
2. Wales are on course to defeat Italy after a storming second-half performance in Rome put them in pole position to secure the Six Nations championship.
With less than 10 minutes to go Wales lead by 61-13 to give themselves a points difference of 23 compared to England and 27 points compared to Ireland.
The second-half was totally different to the first during which Wales struggled and were perhaps somewhat fortunate to go into half-time leading a solitary point.
- Storming second-half performance puts Wales in pole position, IrishTimes.com, May 21, 2015.
3. Tottenham Hotspur's Harry Kane is in "pole position" to succeed Wayne Rooney as England's main striker, manager Roy Hodgson said, while casting doubt on Theo Walcott's prospects of leading the line against Estonia tonight's Euro 2016 qualifier.
Kane scored 31 goals for club and country last season, but has netted just once in 11 appearances for Spurs this campaign, although he has scored in each of England's last two Euro 2016 qualifiers, against San Marino and Switzerland.
Rooney is out of England's final two qualifiers with an ankle injury, and although Walcott also wants to play as a central striker, it appears Hodgson prefers Kane and will continue to play the Arsenal forward out wide.
"This is a big opportunity for him (Kane)," Hodgson told reporters.
"He's got a good career ahead of him, so it's a nice he'll get an opportunity. With Wayne out, he's in pole position," the manager added.
- World Cup qualifier: Kane in pole position to lead line for England, claims Hodgson, Reuters, October 9, 2015.
本文仅代表作者本人观点,与本网立场无关。欢迎大家讨论学术问题,尊重他人,禁止人身攻击和发布一切违反国家现行法律法规的内容。
About the author:
Zhang Xin is Trainer at chinadaily.com.cn. He has been with China Daily since 1988, when he graduated from Beijing Foreign Studies University. Write him at: zhangxin@chinadaily.com.cn, or raise a question for potential use in a future column.
(作者:张欣 编辑:丹妮)