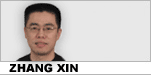 Reader question:
Please explain "out of the loop" in this sentence: In light of the new leaks, here are a few articles that might help those who are out of the loop.
My comments:
What new leaks?
Anyway, to paraphrase: These few articles might help you get up to date on what's going on - especially those who've not been keeping up with the news regarding the newly released leaks.
If you're out of the loop, that is, you don't know what's going on.
The loop refers to, I think, the social circle or circles we belong or don't belong. A loop, you see, is a ring, or anything that's circular shaped. Socially, the loop refers to what is known as the inner circle, a select group of people who are influential, especially in decision making.
If you belong to this loop, then you know what's going on, because, well, you participate in discussions and hear things, about various issues and personnel changes and so on.
And so forth, hence and therefore, since you are in the loop, you will be well-informed and knowledgeable. Or you'll be in the know, as they say.
On the other hand, if you're kept out of the loop, again figuratively speaking, you will be ignorant of what's going on, who wins, who loses and how, all that sort of thing.
All right, no more ado. Here are media examples for us to get back into the "loop" – and keep abreast of what is (or was) in the news:
1. Adele says life with her baby son helps her recognize what's important in life – but don't ask her what's on the radio these days.
"I've been out of the loop really. I've just sort of been singing my baby nursery rhymes, so I don't really know what's cool or what's not," the beloved British singer said backstage at the Grammys after winning best pop vocal performance for "Set Fire to the Rain."
The new mom, who wore a floral red and black Valentino dress this time, picked up six trophies at last year's show.
Adele has since let her singing career take a backseat to raising her newborn son with boyfriend Simon Konecki.
"I've been up since 6 a.m., so I'm quite tired," she said Sunday night when asked how she's managing motherhood in the music biz.
"But it's nice. I haven't been as stressed out. You have to prioritize what you stress about and worry about when you have a child," she said.
- Grammy Awards 2013: Adele admits life with a new baby keeps her 'out of the loop', NYDailyNews.com, February 11, 2013.
2. Tim Kaine is sounding a hopeful note that a Democratic White House could work with Republicans to bridge deep divides laid bare by this bitter presidential campaign.
The vice presidential candidate told The Associated Press on Saturday that he and Hillary Clinton have already spoken about how to heal the nation if they should win. He said tackling economic anxieties, finding common policy ground with the GOP and perhaps bringing Republicans into the administration would be elements of unity, though he added that he and Clinton did not discuss Cabinet positions.
"We have not run this campaign as a campaign against the GOP with the big broad brush — we've run it against Donald Trump," Kaine said. He predicted: "We're going to get a lot of Republican votes and that will also be part of, right out of the gate, the way to bring folks back together."
Clinton's campaign has been preparing for the possibility that Trump won't concede the election if he loses, based on his assertions that the contest is rigged. Kaine said he hasn't talked with Clinton about that scenario.
A self-described underdog, Kaine said he only recently began acknowledging the real possibility of victory. He's hired Wayne Turnage, a former chief of staff, as his transition director and is considering issues he'd pursue as vice president.
"It's probably only been in the last couple of weeks that I've started to think about, OK, the prospect of winning is such that we better start doing some thinking about practicalities," Kaine said.
As vice president, Kaine said he would hope to be central in forging relationships between the administration and mayors and governors. Kaine served as the mayor of Richmond and governor of Virginia before winning his Senate seat in 2012. He also wants to help shape U.S. policy in Latin and South America, due to his fluency in Spanish and experience as a missionary in Honduras.
Kaine still remains somewhat of an outsider in Clinton's world. She has developed trusted relationships with several aides over decades and Kaine is a new addition to the mix.
He's at times been out of the loop on major developments, such as not knowing about Clinton's pneumonia diagnosis in September until days later. The two campaign together infrequently, but communicate by text message, email and phone. Sometimes they talk every few days, but it could be as infrequent as once a week, Kaine said.
Their scheduled joint appearance in Pennsylvania on Saturday was their first event together since Labor Day.
- Kaine already reaching out to GOP, Associated Press, October 22, 2016.
3. Kellyanne Conway has been banned from one of Donald Trump's favourite shows.
The hosts of MSNBC's news program Morning Joe said the senior adviser to the President is no longer welcome on their program.
The show is said to be part of Mr Trump's daily viewing, with Politico reporting it's a regular part of his morning routine.
But co-host Mika Bzrezinski announced Ms Conway is no longer welcome, saying she is "not credible anymore".
"At times in recent days, Kellyanne Conway has struggled to be on the same page, to say the least, as the rest of the staff in the White House," the co-host said.
It came shortly after Ms Conway made contradictory remarks on The Today Show about Michael Flynn's resignation.
Bzrezinski said Ms Conway regularly attempts to book herself airtime, but concluded the show will no longer be handing that to her.
"We know for a fact that she tries to book herself on this show. I won't do it because I don't believe in fake news, or information that is not true," Bzrezinski continued. "Every time I've ever seen her on television, something's askew, off or incorrect."
Co-host Joe Scarborough said: "She's out of the loop. She's in none of the key meetings. It's bad that a spokesperson in the White House actually goes out and makes things up."
- Kellyanne Conway banned from MSNBC's 'Morning Joe' news show, News.com.au, February 16, 2017.
本文仅代表作者本人观点,与本网立场无关。欢迎大家讨论学术问题,尊重他人,禁止人身攻击和发布一切违反国家现行法律法规的内容。
About the author:
Zhang Xin is Trainer at chinadaily.com.cn. He has been with China Daily since 1988, when he graduated from Beijing Foreign Studies University. Write him at: zhangxin@chinadaily.com.cn, or raise a question for potential use in a future column.
(作者:张欣 编辑:丹妮)