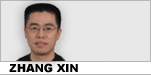 Reader question:
Please explain "don't get ahead of yourself" in this passage:
Second, if extra income comes in, write down exactly what it will go toward so you don't get ahead of yourself and think it will help pay for your credit card debt, your student loan debt and your vacation in Sicily. Most important, be honest about what you can afford to do. An ambitious plan is good, but unrealistic goals can be discouraging.
My comments:
Don't plan too much ahead, in other words. Don't get too giddy. Be realistic.
When you make a few extra money, use it on necessities first and don't plan too far ahead. Pay off your credit card first, if you can afford to do that. Set aside a little toward paying off your student loan if you can afford that. But don't dream about your vacation in Sicily just yet.
Come summer time, when school's over and if you've still got some money left, you can think about going to Sicily then.
For now, be realistic and stick to paying your bills and paying off your debt.
In other words, there's a time for everything. Don't get ahead of yourself.
Don't get ahead of yourself? What does that mean exactly?
Well, we can get ahead of someone else by walking faster and moving in front of them. That's getting ahead of someone in the literal sense.
But in the literal sense, we cannot really get ahead of ourselves – that is, we can't walk faster than we possibly can without risking stumbling to the floor.
It's like a mom saying to her baby: "Don't run before you can walk." If the baby tries to run before he or she can walk steadily, they fall and sometimes get hurt.
That's the idea. Metaphorically speaking, we get ahead of ourselves by doing or planning for something before its time, its proper time.
I find a good example of thinking ahead of oneself in David Copperfield, the semi-autobiographical novel by Charles Dickens. In it, Miss Betsey Trotwood, David's great-aunt, came to see David's mother prior to David's birth. She insisted on asking the mother in labor to name the future child after her, the aunt, and call the child Betsey Trotwood Copperfield.
Because, of course, that she had "a presentiment that it must be a girl".
Miss Betsey Trotwood got ahead of herself that time.
She got ahead of herself big time, the consequence being that she stormed out of the house upon learning that "she", the baby girl, had turned out to be a boy – never to return.
That is a great old story from the great Dickens, who died in 1870.
Now, let's browse through the Internet for more recent examples:
1. Thursday at Wimbledon was the lull after the storm, and preceding the drizzle. Lightning didn't strike twice in this same place, and only one spark flew, when Bernard Tomic, in aside, said that Roger Federer might have gotten ahead of himself after Rafael Nadal was dumped from the tournament, leading to his own demise. Tomic is an authority on getting ahead of one's self.
Above what on Wednesday was the smouldering ruins of this year's draw, there was a pall, but it was cloud, Wimbledon's permanent canopy, which duly became rain. No single-digit seeds upset, nor was there significant injury, and the only default was a variation on a theme, Frenchman Michael Llodra abandoning his singles campaign to concentrate on doubles. The big names survived, and the long names, also Li Na.
The honour of the courts was restored. Again, Tomic was helpful on this matter, offering an explanation for the rash of stumbles and tumbles. Pros played mostly in the middle of the court, he said, and so when drawn wide are liable to find themselves on a lusher and more slippery surface. That is, the grass is always greener on the outside.
Tomic and Stosur, the remaining Australians, both won comprehensively, in back to back matches on a court that became a temporary Australian enclave, as if London needs another.
...
For Stosur and Tomic, it now gets harder, of course. Tomic has Frenchman Richard Gasquet and Stosur gets in-form German Sabine Lisicki. But unlike so many others in this wobbliest of Wimbledons, the Australian pair have kept their feet and their footholds in the tournament.
Now they must keep their heads. "The players that I think don't get too ahead of themselves, but focus on their matches, have the best chance of winning," said Tomic. "I think a lot of people were happy when Nadal lost. I think Roger was very happy. I think he got ahead of himself - then things turned around."
As pretty much everybody said on Wednesday: "Ouch."
- 'Federer got ahead of himself': Tomic advice to tennis legend, SMH.com.au, June 28, 2013.
2. Phil Collins wants you to take a look at him now. He's back from retirement.
"The horse is out of the stable and I'm raring to go," Collins told Rolling Stone.
The magazine says the singer of "Against All Odds" and "You Can't Hurry Love" is ramping up for a new solo album and a comeback tour.
...
The 64-year-old pop star is recovering from major back surgery from all those years of beating the drums so don't hold your breath for any major touring.
"I don't think I want a very long tour," Collins said. "But I would like to play the stadiums in Australia and the Far East, and that's the only way to do that.
"But there's a part of me that just wants to do theaters, so we'll see."
The news comes as Collins prepares to reissue his solo albums. Remastered deluxe versions of his solo debut "Face Value" from 1981 and 1993's "Both Sides" will come out in January.
When we last heard from Collins in early 2011, he was calling it quits to devote more time to his family and be a full-time father to his two young sons.
"My kids are now 10 and 14 and they want to see what their dad does," Collins said. "They were in nappies (diapers) when I was last on the road. They love my music and I'd like to take them out so they can enjoy it."
What about a Genesis reunion? Don't get ahead of yourself.
"Let's start with this [solo] bit first," he said. "I love the guys. I would just prefer to do this first. For now, let's just see how this goes."
- Phil Collins' fans rejoice: Artist announces end of retirement, CNN.com, October 29, 2015.
3. President Donald Trump got ahead of himself Friday when he said he's approved construction of the Keystone XL pipeline.
Trump has signed an order asking the TransCanada pipeline company to "resubmit its application" for a permit to build the project, which it has done. And there's no question Trump is in favor of it. But his statement in South Carolina about the "Keystone pipeline I approved recently" was premature.
There's still a regulatory process to go through and negotiations to be done. Trump has said he'd renegotiate some of the terms and is insisting that the pipeline be built with U.S. steel. TransCanada has said it would need time to review how any buy-American plan from Washington will impact the company.
Late in his presidency, Barack Obama rejected Keystone XL on environmental grounds.
Trump's order directs the State Department and other agencies to make a decision within 60 days of the application.
- AP Fact check: Trump Gets Ahead of Himself on Pipeline, Associated Press, February 17, 2017.
本文仅代表作者本人观点,与本网立场无关。欢迎大家讨论学术问题,尊重他人,禁止人身攻击和发布一切违反国家现行法律法规的内容。
About the author:
Zhang Xin is Trainer at chinadaily.com.cn. He has been with China Daily since 1988, when he graduated from Beijing Foreign Studies University. Write him at: zhangxin@chinadaily.com.cn, or raise a question for potential use in a future column.
(作者:张欣 编辑:丹妮)