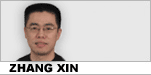 Reader question:
Please explain "banana skin" in this sentence: "You should watch what you write because Twitter has been a banana skin for many."
My comments:
This is a good piece of advice for anyone who are always sending a message via Twitter or, for that matter, WeChat or other forms of social media.
Because, if you say something wrong, the message is instantly spread around – among your circle of friends and foes alike, and, if you're famous enough, the public at large.
That's why Twitter is described by the speaker as a "banana skin".
Imagine you're walking on the street and there's a piece of banana skin in front of you. If you are watching your mobile phone, as many do read their mobile phone while walking, you may not notice. And hence you may step on it and if that particular piece of banana skin is rotten and slippery, you may stumble and fall – flat on your face if worse comes to worst.
Anyways, "banana skin" as an idiom is American in origin – presumably a lot of people have indeed walked onto a banana skin and got tripped up. Metaphorically, a banana skin represents anything that may not appear to be problematic but potentially can create a problem for you, making you look bad, silly or embarrassed or all of those things together.
It can be any sudden and unexpected situation. Donald Trump, using Twitter for example, once misspelled "unprecedented" as "unpresidented". That's exactly the type of situations that makes the speaker in our example call Twitter a "banana skin".
For Trump, being unable to spell "unprecedented" correctly may not be a problem at all, considering all the other problems the new American President is creating for himself, for his country and, potentially for the whole world. Besides, he makes gaffs and creates controversies on Twitter all the time.
Still, I think they should just take away his phone. I mean, the inability to spell may not be embarrassing to Trump, but it is a problem to the American presidency as an office.
We're digressing. So let's pivot and read a few media examples of banana skin:
1. The current appetite by European banks for expansion in the US may revive painful memories of transatlantic forays into the world's largest economy, writes Peter Thal Larsen in London. In the past few years, BBVA, BNP Paribas of France and Royal Bank of Scotland of the UK have all made acquisitions in the US, while Santander of Spain acquired a minority stake in Sovereign, the regional US lender. ABN Amro of the Netherlands also has a large presence in the mid-west through its LaSalle subsidiary.
The attractions of the US market are clear: it is large and still relatively fragmented, and the continuing influx of immigrants means that it is expected to carry on growing at a faster rate than most European economies.
What's more, banks wanting to expand in the US face fewer potential barriers than they do in Europe, where political hurdles to cross-border consolidation can prove hard to negotiate.
Nevertheless, the US proved to be a banana skin for European banks in the past.
The UK's Midland Bank, now part of HSBC, suffered from its acquisition of Crocker in California and Natwest had problems with its Bancorp subsidiary in New Jersey.
In 2002, Allied Irish Banks was hit by a currency trading scandal at its US subsidiary, Allfirst.
This month, HSBC was forced to issue the first profit warning in its recent history after suffering bad debts that were worse than expected in risky mortgages underwritten by Household, the consumer finance business it took over in 2003.
- European banks are hungry for expansion in the US, but the country has proved to be a banana skin in the past, FT.com, February 17, 2007.
2. In The Times, Paul Joyce remarks that Liverpool's attacking edge has been blunted significantly.
"That early-season momentum when opponents were swatted aside with contemptuous ease feels like a trick of the mind given the struggles since the turn of the year as they have stuttered to a standstill," he writes.
"There is no more cutting slight than to be dismissed as nearly men but, following on from two final defeats last season, and the hard-luck stories during Brendan Rodgers' reign, this group is in danger of being saddled with such a tag.
"Saturday's FA Cup tie with Wolverhampton Wanderers is a banana skin and next Tuesday's Premier League showdown with leaders Chelsea could draw a line through their title challenge. The heady optimism of the New Year's Day victory over Manchester City has quickly dissipated.
"The unravelling has come at the worst possible moment and has undoubtedly caught out Klopp, who finds himself scratching around for answers only to be confronted by more and more pounding questions.
"Rather than crying foul about refereeing conspiracies, the Liverpool manager's time would be best served asking why it took until the second half for his side to muster a coherent response to the weekend defeat to Swansea and the deficit here at kick-off."
- Liverpool 0-1 Southampton what the papers say - Klopp knows the season is on the cusp, it's judgement time for the Reds, January 26, 2017.
3. While world leaders usually get briefed on a new president, those briefings generally don't include psychological profiles.
The Kremlin has watched Trump's behavior with alarm, according to Fedorov and Sergei Markov, a former Russian lawmaker who remains well-connected with Putin's government.
Russia worries that Trump won't be able to follow through on his pledge to forge a stronger bond with Russia because of political opposition at home.
Team Trump has come under scrutiny over what some critics say is a too-rosy relationship with Russia.
He fired national security adviser Mike Flynn after Flynn talked with Russia's ambassador about sanctions imposed in December by President Obama over Russian meddling in the US election.
Russia "is now a kind of banana skin for Trump — that's why we should avoid any kind of step that could damage Trump," Fedorov said.
He added that Trump's "constant battle with the mass media" — whom he has called "the enemy of the American people" — was "worrying us."
And a former prime minister under Putin told the network the Kremlin was not amused by Trump's foibles during the first month of his presidency.
"Absolutely not — not laughing," Mikhail Kasyanov said. "The situation is very serious and the whole of [Putin's] team, they are nervous."
- Russian report on Trump's psychological makeup called him 'naive', NYPost.com, February 20, 2017.
本文仅代表作者本人观点,与本网立场无关。欢迎大家讨论学术问题,尊重他人,禁止人身攻击和发布一切违反国家现行法律法规的内容。
About the author:
Zhang Xin is Trainer at chinadaily.com.cn. He has been with China Daily since 1988, when he graduated from Beijing Foreign Studies University. Write him at: zhangxin@chinadaily.com.cn, or raise a question for potential use in a future column.
(作者:张欣 编辑:丹妮)