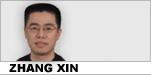 Reader question:
Please explain "kept his wits about" in this: He kept his wits about, Lumb lost his.
My comments:
Wits, plural, refer to one's mental sharpness, awareness, composure, resourcefulness, all of those things together and then some.
To wit, one's intelligence – one's cleverness to perform well under different situations, especially the ability to act quickly and do the right thing in a difficult situation, where the presence of mind may make a difference.
In our example, two friends seem to have found themselves, say, in someplace new and amongst strangers. "He" was able to keep his wits about him, whereas Lumb seemed to get angry or panicky and lose his composure.
He kept his wits about him?
That means he was able to keep wits close and near him. "About" here is not about "him". Here, "about" means round about, close and near. If we liken our wits to our handbags or mobile phones it will make easy sense. If we say, for example that someone always keeps his or her handbag and mobile phone about them, it means they always keep those items close to the body, somewhere within easy reach. If they need them, they can find them readily, instantly, without delay.
If one keeps one's wits about them, hence, it also means one remains close to them and never lose them.
One's wits, like their handbags or mobile phones, may come in handy, especially in tough situations where a quick decision is called for and to be made. In our example, for example, a quarrel may have broken out between Lumb and the locals. Lumb lost his wits and was acting in an irrational manner. "He" was able to keep calm and therefore was able to see that they were outnumbered by the locals some of whom may intend to inflict real harm on the travellers if things got out of hand.
"He" therefore stepped in, made an excuse for Lumb, told a joke or two and calmed the locals down. Then the two quickly left the place as soon as they got the chance.
Or something like that.
Okay, let's read some media examples to get acquainted with this idiom – having or keeping one's wits about them:
1. A Colorado artist has been arrested in connection with the foiled kidnapping of an 8-year-old girl who fought back and was able to escape during her abduction, police said.
John Stanley Snorsky, 26, of Aurora, Colo., has been charged with first- and second-degree burglary and second-degree kidnapping after being arrested Tuesday morning for an investigative parole hold on an unrelated case, police said.
On Oct. 28, police said they discovered that an unidentified man had removed a screen and opened an unlocked window at a single-story Aurora residence, reached into the window and grabbed an 8-year-old girl. She had been doing homework with her brother asleep in the same room.
As the suspect was fleeing with the child, police said, she was able to scratch at her abductor and scream for help, which caught the attention of her father. The father ran out of the home and located his daughter, who was running back to the house from the alley in the rear of the residence, police added. The girl's father ran into the alley where he saw a silver Mercedes sedan drive off.
"She is a brave young lady and kept her wits about her," Aurora Police Division Chief Rob McGregor said at a news conference today. "It is a message to all parents to reiterate to their kids to make noise if something is going on."
- Arrest Made in Near-Abduction of 8-Year-Old Colorado Girl, ABCNews.com, November 2, 2013.
2. Nova Scotian Peter McCathie may just be the luckiest man on Earth. McCathie and his co-worker Diane Miller recently won $1 million on an Atlantic Lottery ticket, the odds of which are 1 in 13,983,816, Time.com reports.
Incredibly, McCathie's long-shot lotto win isn't the only time he and his family have beaten the odds. When McCathie was 14, he was struck by lightning during a boat trip, reports CTV Atlantic.
"It was a very sunny day, there was one big, white cloud in the sky and the lightning bolt came through the trees and hit me," McCathie told CTV. Even more incredibly, McCathie's daughter also survived a lightning strike while working as an outdoor guide in Manitoba.
"It's almost not possible" for these three events to occur in the same family, mathematician Sophie Leger told ABC News. Leger, who teaches at the University of Moncton in New Brunswick, calculated the odds at an astounding 1 in 2.6 trillion.
McCathie, who owns the store where the winning ticket was purchased, has been buying a ticket with his employee, Miller, every week for about a year, according to the Amherst News. "Maybe I won't ask him for a raise this year," joked Miller, who is planning trip to Cancun with her winnings.
McCathie, who earns an additional $10,000 as the owner of the store, told the paper he's planning on taking a few more days off a year to fish and considering taking his wife to Ecuador for their 30th anniversary next year. He'll have to keep his wits about him though; certain areas of northwestern South America have large amounts of lightning strikes every year.
- He Won the Lottery and Was Struck By Lightning: What Are the Odds? Weather.com, July 22, 2015.
3. Before Monday night's debate, we all read that Hillary Clinton was planning to bait Donald Trump and that Donald Trump was blowing off debate practice. Two typical responses from jaded readers: 1) If that were Clinton's real plan, she'd be hiding it. 2) Trump is obviously trying to set expectations low.
But never underestimate the power of incompetence. As it turns out, the pre-debate leaks seem to have been accurate: Clinton baited Trump, and Trump showed up unprepared. So what happened then? Clinton won. If we were to write it as a play:
Clinton campaign pre-debate: We're going to bait Trump and make him lose his cool.
Trump campaign pre-debate: Whatever.
Hillary Clinton: Bait.
Trump: Loses cool.
All of this was undoubtedly a relief to supporters of Clinton and opponents of Trump, but it was also astonishing. Trump's performance was, as political strategist David Axelrod noted on CNN afterward, "inexplicable." For Trump to win, he had to do one thing: look sane. What he did: look not sane. He had to follow a simple set of rules: stay on message; have a prepared response to the obvious attacks; and keep his wits about him when baited. What he did: go off message, offer zero prepared responses, and lose his cool over the bait—every time.
- How Hillary Clinton Played Trump For a Fool, VanityFair.com, September 27, 2016.
本文仅代表作者本人观点,与本网立场无关。欢迎大家讨论学术问题,尊重他人,禁止人身攻击和发布一切违反国家现行法律法规的内容。
About the author:
Zhang Xin is Trainer at chinadaily.com.cn. He has been with China Daily since 1988, when he graduated from Beijing Foreign Studies University. Write him at: zhangxin@chinadaily.com.cn, or raise a question for potential use in a future column.
(作者:张欣 编辑:丹妮)