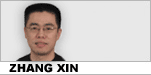 Reader question:
Please explain this sentence: "Children are not cookie cutters." Cookie cutters?
My comments:
Okay, children are not cookie cutters.
What follows is that you should not try to mold children into the same young man or woman, of similar weight, height and temperament.
You should not even try, of course. You cannot.
Anyways, that's what it means when someone says children are not cookie cutters, meaning they are not the same – each cute and lovely, though, in their own way.
Cookie cutters, you see, are metal or plastic moulds or molds (American spelling) that are used industrially to cut cookies out of flattened dough.
Use the same cookie cutter and you can make sure all the cookies produced are of the same size and shape.
Hence the idea of the cookie cutter, an invention that suits the assembly line, i.e. mass production perfectly.
Metaphorically speaking, when we liken people or things to cookie cutters, we mean to point out that they're all identical in appearance – lacking variety, individuality, freshness etc.
Back to children being children, it is obviously important for any parent or teacher to remember that children are not cookies to be made out of the assembly line. So do not try to mold them into the same young women and men.
All right, here are "cookie cutter" examples in the media:
1. An educational philosophy emphasising internationalism is being introduced at Wanganui's St George's School with help from much-travelled consultant Jane Taylor.
Her enthusiasm for the International Baccalaureate programme knows no bounds.
In the laid-back language of the IBO website, students are taught to be active learners, well-rounded individuals and "engaged" citizens who gain practical experience from being part of an international community. St George's is the first stand-alone primary school in New Zealand to embrace IB's primary years programme.
Ms Taylor, who grew up in Hawke's Bay and is now an IB trainer, said: "The culture of this school is one of empowering students and supporting them in their learning.
"In Munich, where I've been working recently, they start them at four. Of course, the level of sophistication grows and develops as they do.
"The children are natural inquirers. So often at school that's squashed out of them? They have to fit into a neat mould.
"We're not cookie-cutters. We're not into one size fits all.
"Some of them have excelled in the arts. They don't have to be into physics, maths and science. It's broad, it's rigorous, it's connected with the real world. The proof of the pudding is in the eating ... it's what they're doing with their lives."
- School adopts world view learning philosophy, NZHerald.co.nz, October 2, 2004.
2. Roll 'em.
On second thought, there's no film to roll -- at least not at Regal Cinemas' 16-screen Aliante Station multiplex.
That's because the new theater boasts digital projection, even at its giant-screen IMAX theater -- Southern Nevada's first digital IMAX installation.
Today's grand opening, which follows bargain previews Wednesday and Thursday, features free popcorn and soft drinks with paid admission through Thursday.
And, through Sunday, the first 100 ticket buyers will receive T-shirts for the James Bond adventure "Quantum of Solace," which opens today.
Having all-digital projection at Aliante enables Regal to show digital 3-D releases in any auditorium, along with 2-D and 3-D presentations in its giant-screen IMAX theater.
That's a plus for Regal officials, who -- like their counterparts at other theater companies -- charge more for 3-D and IMAX presentations.
"We're big believers in the premium experience," says Russ Nunley, vice president of marketing and communications for Regal, the largest theater circuit in the United States.
….
Bright catch-the-wave signs point the way to each auditorium; desert-hued tile and pale green wallpaper echo Aliante Station's overall decor.
"Every one of our theaters is designed to be in keeping" with its surroundings, Nunley notes. "They are not cookie cutters; they do not all look alike."
- State of the art cinema, ReviewJournal.com, November 14, 2008.
3. Talk about a triple threat! UFC fighter Ronda Rousey, fashion model Hailey Clauson and plus-size model and body activist Ashley Graham have been revealed as the highly anticipated covers of the 2016 Sports Illustrated Swimsuit edition.
Announced on Saturday during TNT's SI cover reveal special with Nick Cannon and Rebecca Romiijn, the new issue, which hits newsstands Monday, makes history by not only naming three cover girls for the issue, but also featuring Graham as its first size-16 cover model. The shot depicts Graham, who has appeared in the likes of Vogue and Harper's Bazaar, wearing a string bikini on the beach.
"The three covers of Hailey, Ronda and Ashley celebrate the new SI Swimsuit. All three women are beautiful, sexy and strong," says assistant managing editor MJ Day on the magazine's website. "Beauty is not cookie cutter. Beauty is not 'one size fits all.' Beauty is all around us and that became especially obvious to me while shooting and editing this year's issue."
- Ashley Graham, Ronda Rousey and Hailey Clauson Grace the Covers of Sports Illustrated Swimsuit 2016, The Hollywood Reporter, February 14, 2016.
本文仅代表作者本人观点,与本网立场无关。欢迎大家讨论学术问题,尊重他人,禁止人身攻击和发布一切违反国家现行法律法规的内容。
About the author:
Zhang Xin is Trainer at chinadaily.com.cn. He has been with China Daily since 1988, when he graduated from Beijing Foreign Studies University. Write him at: zhangxin@chinadaily.com.cn, or raise a question for potential use in a future column.
(作者:张欣 编辑:丹妮)