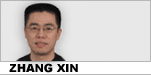 Reader question:
Please explain this headline (The Guardian, March 25, 2016): Michael Rosen on academy schools: 'Local democracy bites the dust'. Bites "the dust", what dust?
My comments:
Dust in this phrase refers to the dirt on the floor, or the open ground rather, the earth itself.
It has nothing to do with Beijing's polluted air and smog, thank heaven.
Literally, if someone bites the dust, he has to fall to the ground to do that. And since men have no business to eat dust for a living, hence we're not supposed to take the phrase at face value. What it really implies when we say someone is going to bite the dust is that he's going to die.
From this comes the figurative meaning of someone or something failing terribly. In our example, when local democracy is described as biting the dust, it means the democracy is all but dead at the local level.
What does that mean?
I don't know. I have no idea. The whole idea of Western-style democracy is vague to me due to lack of direct experience. However, I may speculate – and venture to contend that in that locale, wherever it is, where democracy is practiced, albeit in a sort of feeble fashion, people are not turning out in droves to vote in elections and things of that nature.
Or perhaps they're not holding elections at all. Whatever it exactly is that ails the place, you can be sure that the democratic process is failing the locals.
Anyways, biting the dust is a useful phrase to learn. This expression, according to the Phrase Finder at Phrases.org.uk, goes all the way back to the Christian Bible, although in a different form. The Phrase Finder explains:
The same notion is expressed in the earlier phrase 'lick the dust', from the Bible, where there are several uses of it, including Psalms 72 (King James Version), 1611:
"They that dwell in the wilderness shall bow before him and his enemies shall lick the dust."
"Lick the dust" sounds too learned and literary, I suppose. That's why it is no longer widely in use – except perhaps among literary circles. "Bite the dust", on the other hand, is the replacement phrase that has survived among the masses to this day.
Today, the phrase remains alive and well. In other words, "bite the dust" is in rude health and shows no signs of going to the grave any time soon.
All right, here are recent media examples to illustrate the point:
1. Last April, another flagship Alberta CCS plan bit the dust when TransAlta Corp. cancelled the Pioneer project that was to have captured the carbon from the Keephills 3 coal-fired power plant. Despite government funding, TransAlta and its partners decided they could not justify the expense.
That leaves two substantial government-backed CCS projects under way in the province. One is Royal Dutch Shell PLC's Quest project that will capture and store CO2 from an oil sands upgrader near Fort Saskatchewan. The other is the Alberta Carbon Trunk Line, a 240-kilometre pipeline that is to carry CO2 from a fertilizer plant and oil sands refinery to central Alberta, where it will be used to squeeze more oil out of existing oil wells. It is a joint venture of Enhance Energy Inc., North West Upgrading Inc. and Agrium Inc.
Alberta Premier Alison Redford told reporters in Edmonton Monday that the goal of the province's CCS support program was to find projects that appeared to be economically viable, but the decisions on whether to go ahead had to be made by the project proponents. The cancellation of the Swan Hills CCS agreement "is unfortunate, but one of the reasons we wanted to have the program is for lessons learned. We still have $1.3-billion that's invested in other projects," she said. "We're not going to continue to push things if the private sector's telling us they don't make sense."
- Alberta cancels funding for carbon capture project, TheGlobeAndMail.com, February 27, 2013.
2. A WEEK into the election campaign and the first candidates have bitten the dust, one for offensive conduct more than a decade ago.
That was Geoff Lake, Labor candidate for the safe Victorian seat of Hotham, who it emerged had abused a Liberal councillor during a heated meeting of Monash City Council in 2002.
Details of a sexual harassment claim from the time, reportedly being shopped around by his own party colleagues, say he called Kathy Magee a "f...ing bitch" and a "f...ing slut".
It was apparently well-known and something for which Lake had repeatedly apologised.
No matter. In a hard-fought election campaign, every past transgression is fair game.
Prime Minister Kevin Rudd pulled the plug, declaring Mr Lake's conduct unacceptable for a member of his team.
- Candidates bite the dust in week one, TheAustralian.com, August 11, 2013.
3. Andy Murray once again bit the dust in the California desert, falling in the third round to claycourt specialist Federico Delbonis.
It was another early Indian Wells exit for the world number two Murray, who has made it past the quarter-finals of the ATP tour event just once in the last six years.
"I have just never really found a way to get comfortable here throughout my career. It's a shame," said Murray, who reached the Indian Wells final seven years ago but also lost back-to-back opening matches in 2011 and 2012. The two-time Grand Slam winner was ousted 6-4, 4-6, 7-6 (7/3) by 53rd ranked Argentinian Delbonis.
- Tennis - Murray bites the dust in Indian Wells, AFP, March 15, 2016.
本文仅代表作者本人观点,与本网立场无关。欢迎大家讨论学术问题,尊重他人,禁止人身攻击和发布一切违反国家现行法律法规的内容。
About the author:
Zhang Xin is Trainer at chinadaily.com.cn. He has been with China Daily since 1988, when he graduated from Beijing Foreign Studies University. Write him at: zhangxin@chinadaily.com.cn, or raise a question for potential use in a future column.
(作者:张欣 编辑:丹妮)