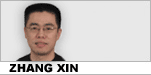 Reader question:
Please explain this sentence, particularly "in the doghouse": "The stock market has been in the doghouse, with the benchmark Shanghai Composite Index tumbling 29 percent in three weeks…"
My comments:
Plainly put, the stock market has been in a freefall and investors don't like it.
Who can blame them? When people put money into the stock market, they have only one single purpose in mind and that is to make money.
They can only make money when the prices of the shares they buy go up.
When prices fall – as steeply as in our example sentence, sliding close to 30 percent in three weeks – people are understandably unhappy, to put it mildly.
I mean, a lot of investors must be mad and angry.
But anyways, we are not here to cheer them up or to warn them off the field altogether, we'll be satisfied if we are able to get to grips with "in the doghouse" the phrase.
"In the doghouse" is an American expression. Imagine an American husband and wife are having a quarrel and the woman says to the man: "Now get out and go sleep with the dog in the doghouse." The dog, the family dog that is, lives in its hut out in the yard. Understandably the dog's hut or house is less well built than the family dwelling and hence make uncomfortable living for a human.
The long and short of it is, when the husband is ordered to go into the doghouse, he is temporarily expelled from her company.
This metaphorical treatment, for no husband is really put in the doghouse, means unmistakably that the wife is angry and annoyed with her husband.
Hence and by extension, whenever we say someone finds themselves in the doghouse, we mean to point out that they're fallen out of favor, and are currently facing criticism or punishment for something they did.
Okay, here are media examples of people and things that find themselves in the doghouse and out of favor:
1. Congress may be in the doghouse with the American public, but the broader government — especially the military — gets high marks for keeping the nation safe and secure, a new poll suggests.
What's more, nearly seven in 10 Americans are trying to make things better by volunteering, a sign that optimism survives in a nation riled by partisan policy fights and economic uncertainty.
"It's very healthy because it indicates that although we are annoyed, skeptical and have less trust than we'd like in our institutions, we are not hopeless," said David Eisner, president and CEO of the National Constitution Center, which partnered on the poll with The Associated Press. "We believe that the bedrock values and principles that we built our society on are right."
The public's contempt for Congress exceeds that of other American institutions, including banks, major corporations and the media. The broader government's performance "making sure that our nation is safe from foreign and domestic threats" received an uptick in confidence from 53 percent a year ago to 72 percent now. And a growing number of people said the government is doing a good job of "making sure all Americans feel safe, secure and free," up from 54 percent in August 2010 to 63 percent now.
- Poll: Americans feel safe, but Congress shouldn't, AP, September 13, 2011.
2. With just weeks until the midterm elections, Democrats are in the doghouse with Latino voters.
It's because of immigration, where Democrats have overplayed their hand of blaming Republicans when they fail to do the right thing or even worse – do the wrong thing. Some Democrats go so far as to hold House Republicans responsible for the fact that President Obama has deported record numbers of illegal immigrants.
What chutzpah. We're not supposed to remember that, during Obama's first term, then-Homeland Security Secretary Janet Napolitano repeatedly bragged to Congress about how many people her department had deported in a year and promised to remove even more the next.
- Latino reality check, TheCalifornian.com, October 23, 2014.
3. His poll numbers are in the doghouse and he was kicked off the main stage of the last Republican presidential debate, but Sen. Rand Paul of Kentucky still has wiggle room to rally and capture the 2016 GOP nomination, his father, former Sen. Ron Paul, tells Newsmax TV.
"I think he may well surprise everybody because he has a good organization and caucus states are different," Paul, a Texas Republican, said Wednesday on "The Steve Malzberg Show."
A two-time Republican presidential candidate himself, Ron Paul is also critical of the Fox Business Network which hosted last week's debate, saying the cable station deliberately relegated his son to the second-tier debate because of his ideology.
"[Rand] has a different position on civil liberty and the war on drugs and Fox [said]: 'No way, we're not going to have you out there. We're going to find a way to exclude you.' So they excluded Rand Paul," he said.
"So the system isn't really that fair. Actually, when we ain't even got to the convention, they've changed the rules and with the rules they changed [it] now looks like it could help [Donald] Trump.
"And they're in a tizzy now, the Republican Party, because they got to change the rules again because we certainly don't want to help Trump. It is a very unfair system. The political system is very corrupt."
- Ron Paul: Fox Intentionally 'Excluded' Rand From Main Debate, NewsMax.com, January 20, 2016.
本文仅代表作者本人观点,与本网立场无关。欢迎大家讨论学术问题,尊重他人,禁止人身攻击和发布一切违反国家现行法律法规的内容。
About the author:
Zhang Xin is Trainer at chinadaily.com.cn. He has been with China Daily since 1988, when he graduated from Beijing Foreign Studies University. Write him at: zhangxin@chinadaily.com.cn, or raise a question for potential use in a future column.
(作者:张欣 编辑:丹妮)