Reader question: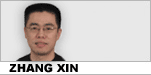 Please explain this headline: "Diego Costa is sitting in the nosebleeds with fans." What does "nosebleeds" mean?
My comments:
Diego Costa, a soccer player from Spain who currently plays for English Premier League club Chelsea, is seen watching the game with fans high up in the stands.
High up in the stands. That's where he's sitting. That's what "nosebleeds" means – those seats are high up in the stands (and far away from the playing field).
That "nosebleed" stands for high, as in high altitude, comes from the American folk notion that people tend to nosebleed, shed blood from the nose at high altitudes – ostensibly due to lower barometric pressure, i.e. thinner air.
Hence, when people pejoratively – often jovially, too – refer to their seats high up the stands as nosebleeds, they usually just want to point out that their seats are bad, far from action, so far from the action that they cannot see anything without binoculars. Understandably, those seats are the cheapest also.
Anyways, those are known as nosebleed seats or, simply, nosebleeds.
At least they're known thus to die hard fans (in North America, United States and Canada), who sometimes can only afford the cheapest seats high up there, amongst the clouds presumably, risking a bloody nose in consequence in order to watch their team play.
According to Wikipedia, the expression's origin "may have been the 1970s television series Happy Days." At least the show may have helped to popularize it.
In a particular episode, Richie Cunningham (played by Ron Howard) played host to a rock and roll band (contemporary 1950s era), Johnny Fish and the Fins. The band needed a secret place to stay, and Richie was friends with one of the band members. The only problem was, he wasn't allowed to tell anybody. Richie took a lot of flak from his friends and his girlfriend but kept his friend's confidence intact. Toward the end of the episode, Richie and all his friends got to go to the JF&F concert, but the tickets were for seats way up top. Fonzie (played by Henry Winkler) uttered the words, "I'm getting' a nosebleed up here". This seems to be the first documented popular use associating "nosebleed" with the way-up-high cheap seats at a spectator event.
Here are media examples:
1. It's a little more than four days away from the big game at BC Place, but with the Lions out of the picture, Grey Cup fever isn't exactly sweeping Vancouver.
Organizers are still optimistic it will be a full house on Sunday, and anyone planning to book accommodation downtown can expect to pay dearly.
With the Lions out and the last grey cup in B.C. just three years ago, filling BC Place stadium is a tough sell.
Even with a sellout a long way off with just four days to go, Ticketmaster is still demanding close to $300 for a nosebleed seat.
Still, preparations are underway for the party they're calling "The Roar by the Shore."
- Grey Cup excitement subdued in Vancouver, GlobalNews.ca, November 25, 2014.
2. Liberty University, the conservative, religious college that has been a mainstay for Republican presidential hopefuls for decades, got its first visit of the 2016 election cycle from a Democratic presidential candidate on Monday.
A Christian rock band welcomed Vermont's independent, fiercely liberal Sen. Bernie Sanders, who is the first Democratic candidate to accept the university's standing invitation to all presidential contenders to address its student body.
...
In an interview earlier this month, Liberty University President Jerry Falwell Jr., son of famed evangelist and the school's founder Jerry Falwell Sr., said he admired Sanders's "courage" to come.
Rebekah Carley, 21, said she was proud of her school for listening politely.
"I think it will generate much needed conversation on campus," she said in an interview with ABC News.
Her classmate DJ Marsh, a fan of Sanders, had the senator's book in his hand. He said he worried his classmates tuned Sanders out. "Unfortunately, I think there are just too many single-issue voters here," he said.
But way up in the nosebleeds, another sophomore, John Wringham, sat for a long time after the room emptied. Wringham said he was from a conservative, Republican family, but thought Sanders sounded wise and compassionate.
"I was just praying that everyone would be able to really soak it in," he said, near tears. "I sense great compassion with him."
- Bernie Sanders Gets Respectful Welcome at Conservative Christian College, ABCNews.go.com, September 14, 2015.
3. It was 1940s America, and the enduring image of a rugged horseman swaggering across the western plains was about to get a sparkling makeover.
"'Real men wear rhinestone' – that's what he always used to say," Jamie Nudie, the granddaughter of tailor to the stars Nudie Cohn, remembers.
For more than four decades flamboyant designer Cohn, who died in 1984 aged 81, stitched his name into country and western clothing history. He dressed everyone from Ronald Reagan to John Wayne, and created the $10,000 gold lamé suit worn by Elvis Presley on the cover of his album "50,000 Elvis Fans Can't be Wrong."
"He wanted to show that a western entertainer or a western horseman could be something out of the ordinary," says Nudie, who changed her last name in honor of her famous grandfather.
...
Even as a young tailor's apprentice in New York, Cohn displayed a flair of his own and used it to create extravagant g-strings for the city's burlesque dancers.
He would also spend hours watching American westerns, and when he and wife Bobbi moved to Los Angeles in the early 1940s he turned his attention to western suits.
The couple launched Nudie's Rodeo Tailors from their garage. Within a decade they had a shop in North Hollywood, later attracting famous clients ranging from Dolly Parton to Elton John, the Beatles and the Rolling Stones.
A big break came in the 1950s when western actor and singer Roy Rogers wore a spectacular Nudie suit for a show at Madison Square Gardens.
"Roy told my grandfather: 'I've heard about you around town and what you're doing with these rhinestones... and I want that kid in the nosebleed section to be able to see me on stage,'" Nudie says.
"My grandfather said: 'I'll make it happen.' And he put rhinestones on every piece of fringe that adorned the front of that shirt, and down the front of his pants."
- Nudie Cohn: The rhinestone cowboy tailor who dressed Elvis, CNN.com, February 4, 2016.
本文仅代表作者本人观点,与本网立场无关。欢迎大家讨论学术问题,尊重他人,禁止人身攻击和发布一切违反国家现行法律法规的内容。
About the author:
Zhang Xin is Trainer at chinadaily.com.cn. He has been with China Daily since 1988, when he graduated from Beijing Foreign Studies University. Write him at: zhangxin@chinadaily.com.cn, or raise a question for potential use in a future column.
(作者:张欣 编辑:Helen)