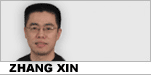 Reader question:
Please explain this sentence: "Heyman is never scared of landing himself in trouble with a close-to-the-bone remark." Close-to-the-bone remark?
My comments:
Mr. Heyman, whoever he is, is a straight talker. He's direct and blunt. He likes to call a spade a spade and refuses to beat about the bush.
In other words, he likes to tell the truth and doesn't mince his words.
Sometimes truth hurts, of course. Heyman has offended quite a few people and hence got himself into trouble because of some of his so-called "close-to-the-bone" remarks.
In short, "close to the bone" remarks may hurt.
If you cut your finger with a knife and, say, the cut is skin-deep, which is to say shallow, it won't hurt so much. But if the cut is close to the bone (Ouch!), then it's painful.
That will give you an idea of "close to the bone", sorry.
Figuratively speaking, then, if someone says something that is close to the bone, then the message is spot-on, accurate and to the point, hitting listeners where it hurts the most.
That is to say the effect of the remark is keenly felt.
Yes, keenly felt and often too keenly for comfort.
If you have just broken up with your boyfriend or girlfriend, for example, you probably don't want hear anyone telling jokes about their exes. It's too close to home, as they say. Or too close to the bone.
If, for another example, you have just failed an exam at school, you probably don't want to hear anything about academics for the moment. It's too near the bone.
If – I can make up more examples but you've got the drift, I think.
So, no more ado, let's read a few real media examples:
1. With temperatures rising in the Big Apple, so too is the popularity of presidential hopeful Barack Obama. From posters to clothing, Obama the politician is becoming Obama the brand. And it's not just his supporters who are trading on his name.
Obamamania has become so contagious that even staunch opponents like clothing designer Doron Braunshtein are cashing in – but not without controversy. Braunshtein, also known as Apollo Braun, has garnered widespread media attention and death threats for his "Obama Is My Slave" T-shirts. In a racially sensitive America, where people of African origin endured centuries of slavery, this slogan is close to the bone.
Other T-shirts in the store saying "Jews Against Obama" and "Who Killed Obama?" sell for up to $US 250. Braun says he trademarked the phrases which he says have nothing to do with race but have everything to do with Obama's rumoured ties to Islam – a myth which has been debunked.
"I do not like him. I do not think he is good for the Jews and for Israel. I don't think he's good for America," says Braunshtein.
Even so, the controversy of has been great for business. Braunshtein's tiny Manhattan Boutique has made thousands of dollars selling the 'offensive' Obama T-shirts.
Celebrity publicist Couri Hay says Braunshtein has just proved the age-old marketing cliché that any publicity is good publicity: "Controversy equals sales. Scandal equals sales. And interest and excitement, and this sort of thing, generates sales."
- Obama is 'slave' to his own popularity, RT.com, uly 24, 2008.
2. HE MAY have been the last of the great actor-managers. Now that Laurence Olivier has been dead for almost 25 years, it is easier for a biographer to look through the trees and see the wood. Philip Ziegler's splendid biography confirms the contention that Lord Olivier OM is as great a figure in the history of the English theatre as David Garrick or Sir Henry Irving. That is exactly what Olivier intended. Mr Ziegler, a seasoned biographer of kings, prime ministers and proconsuls, gives a convincing account of the evidence.
Olivier's ambition soared. He was authoritarian, courageous, ruthless and insanely jealous. He liked sex with a variety of wives and mistresses, did not read much apart from scripts and wrote little. Of his autobiography, a critic said, he "acts writing". He played a great Macbeth, Hamlet, Coriolanus and Shylock. He never got Lear right, and his popular success as Othello was judged over-the-top by his peers. Olivier also created the part of the defeated music-hall comedian Archie Rice in John Osborne's "The Entertainer" and was a memorable James Tyrone, the actor-manager in Eugene O'Neill's "Long Day's Journey into Night". ("Crazy wife, drunken old ham actor, don't you think it's just a little near the bone?" Olivier remarked.)
He produced, directed and played the king in the film of "Henry V", which is the finest example of that genre. "I've played 200 characters in my life and I know them all better than I know myself. I don't know who I am," he said. Kenneth Tynan remarked that he would be whatever you wanted him to be.
At the end of the second world war Olivier ran brilliant seasons at the Old Vic with Sir Ralph Richardson. He was the first director of Britain's National Theatre (NT), and it bore the stamp of his personality in every facet of its being, down to the quality of the lavatory paper, says Mr Ziegler. A control freak, Olivier told the actress Joan Plowright, his third wife, that unless he directed her, he forbade her to take a part at the NT offered by Sir Peter Hall, his successor, whom he had come to hate. She ignored him. He threatened to divorce her and suggested marriage to Sarah Miles, one of his mistresses. Mr Ziegler records that Olivier felt isolated in the heart of his own family. No surprise there.
Colleagues who worked with him admired him extravagantly, without always liking him. To William Gaskill, an associate director at the NT, he was "a sod". This was partly because Gaskill wanted to adopt a house style modelled on Bertolt Brecht's Berliner Ensemble, which Olivier resisted resolutely: "You must find a style for each play," he said. While he was acting in plays directed by Sir John Gielgud and Orson Welles, he ordered both of them to go away and let the actors get on with it. His behaviour could provoke ridicule. Richard Burton, for instance, said: "I love Larry, but he really is a shallow little man with a mediocre intelligence." This was nonsense, as is shown by Mr Ziegler's account of Olivier's preparation for a performance, and his attention to fine detail as a director.
3. "The King's Speech" has been a favorite at recent awards shows, and the film just received another honor - approval from Queen Elizabeth II.
The British monarch reportedly saw a private screening of the film, which is about her father, King George VI.
According to the Daily Mail, the Queen was said to be "touched" by Colin Firth's portrayal of her father, as he worked to overcome a stammer and lead his country.
Palace sources told the Sun that she found the film to be "moving."
"The Queen loves a good film," a source said. "'The King's Speech' is close to the bone as it is a portrayal of her family life in the 1930s."
- "The King's Speech" Gets the Queen's Approval, CBS News, February 7, 2011.
本文仅代表作者本人观点,与本网立场无关。欢迎大家讨论学术问题,尊重他人,禁止人身攻击和发布一切违反国家现行法律法规的内容。
About the author:
Zhang Xin is Trainer at chinadaily.com.cn. He has been with China Daily since 1988, when he graduated from Beijing Foreign Studies University. Write him at: zhangxin@chinadaily.com.cn, or raise a question for potential use in a future column.
(作者:张欣 编辑:丹妮)