Reader question: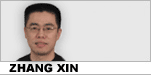 Please explain this sentence: "He and his mother traveled, living sometimes on a wing and a prayer." What does "on a wing and a prayer" mean?
My comments:
He and his mother used to move a lot, from place to place, and didn't have everything. Sometimes, things got desperate. They may run out of food, for example.
When you settle down, you can have your own home and houseful of things, furniture and kitchen utensils, everything.
Not when you travel.
The speaker kind of likened it to a bird flying on one wing.
That's the idea of doing something on a wing and a prayer, an American idiom.
Birds fly on two wings, of course. Eagles, for example, spread their wings wide and glide through the sky, surveying the earth with great ease and elegance.
Now imagine the bird losing one wing due to injury.
Well, it will flutter like a big butterfly if it tries at all to take to the sky. With one good wing, the eagle won't be able to balance, hence losing all its ease and comfort in the sky, let alone beauty and elegance.
As a matter of fact, though, the expression "on a wing and a prayer" originally referred not to a bird but an airplane with a wing injured. When the pilot manages to make a safe landing with a damaged aircraft like that, he apparently needs to say a prayer – or two.
That's the "prayer" part, a call to the high heavens for help – desperate help.
The earliest reference to the phrase, according to Phrases.org, is "in the 1942 film The Flying Tigers". More follows:
The screenplay, which was written by Kenneth Gamet and Barry Trivers, has John Wayne's character Captain Jim Gordon says this in a reference to the flight of replacement pilots:
Gordon: Any word on that flight yet?
Rangoon hotel clerk: Yes sir, it was attacked and fired on by Japanese aircraft. She's coming in on one wing and a prayer.
The phrase was taken up by songwriters Harold Adamson and Jimmie McHugh and their WWII patriotic song Coming in on a Wing and a Prayer, 1943 tells of a damaged warplane, barely able to limp back to base:
…
What a show, what a fight, boys
We really hit our target for tonight
How we sing as we limp through the air
Look below, there's our field over there
With just one motor gone
We can still carry on
Comin' in on a wing and a prayer
Adamson and McHugh wrote several patriotic songs in World War II and were awarded the Presidential Certificate of Merit by President Harry Truman.
The phrase hit a chord with the public and there are many references to it in US newspapers from 1943 onwards. It was taken up by Hollywood and a film - Wing and a Prayer - was released in 1944.
Now, media examples of doing something "on a wing and a prayer":
1. A borrowed 10-year-old dress and a laid-back Aussie attitude has swept model Jennifer Hawkins to victory in the 2004 Miss Universe competition.
The 20-year-old Bondi-based model and Newcastle Knights NRL team cheerleader is the first Australian to win the coveted title since Perth's Kerry Ann Wells was crowned in 1972.
"I just can't explain how shocked I am because I never thought this would happen to me, like, I'm just from Newcastle.....," she told Seven's Today Tonight.
Miss Hawkins, who wore a beaded gold brocade dress for the crowning ceremony today in Ecuador's capital Quito, was widely tipped to finish strongly.
She beat 79 entrants and 14 semi-finalists to take out the title ahead of first runner-up Miss USA Shandi Finnessey.
"This is very new to me and I'm very excited," the blonde, blue-eyed winner told reporters after she had received the opulent diamond Miss Universe crown.
Miss Hawkins admitted winning Miss Universe had not been her dream, and she said she had not expected to win.
"When this opportunity came I took it on a wing and thought why not, I'll do this. I thought if I happened to get in the top 15, it will be good."
- Aussie model wins Miss Universe, TheAge.com.au, June 2, 2004.
2. Three Hots and A Cot founder J.D. Simpson knows what it takes to make a difference for veterans in Birmingham: Volunteers, donations and a whole lot of prayer.
"We do it on a wing and a prayer," Simpson said of his organization, which finds and provides housing for Birmingham's homeless veterans. "We'll shout out to the world, 'We need some help,' and then see what comes through. Someone always comes through, though, because the generosity and love in Birmingham is overwhelming."
On Monday, the organization opened The Starsay House, its seventh independent living residence and ninth housing facility in Birmingham. The home is subdivided into three separate one-bedroom apartments and will be home to three female veterans or veteran couples. They'll be moving in by the end of next week.
Birmingham Mayor William Bell spoke at the ribbon cutting for the home, saying that that the city's veterans have earned a safe place to lay their head at night.
"When our soldiers come home and retire their uniforms, we must do all we can to ease their transition. They need our support," said Bell, who also spoke at Three Hots and A Cot's very first ribbon cutting four years ago.
Three Hots and A Cot operates entirely on donations of time, money and supplies by individuals and organizations including Birmingham Rotary, Civitan International, local churches, local veterans' groups and the Home Depot Foundation among others, Simpson said.
- 'On a wing and a prayer,' Three Hots and A Cot opens new veterans' housing, AL.com, August 04, 2014.
3. In March 1946, scientists recorded the birth of almost every British baby born in one, cold week. They have been following thousands of them ever since, in what has become the longest running major study of human development in the world. These people – who turn 70 over the next two weeks − are some of the best studied people on the planet. And the analysis of them was so successful that researchers repeated the exercise, starting to follow thousands of babies born in 1958, 1970, the early 1990s and at the turn of the millennium. Altogether, more than 70,000 people across five generations have been enrolled in these "birth cohort" studies. No other country in the world is tracking generations of people in quite this way: the studies have become the envy of scientists around the world, a jewel in the crown of British science, and yet, beyond the circle of dedicated researchers who run them, remarkably few people know that they even exist.
I have spent the last five years researching these studies, and carried out well over 150 interviews with scientists, science administrators and cohort members along the way. (The identity of people in the studies is confidential, but I was able to talk to a few.) I discovered that this is a gloriously British endeavour - run by a cast of eccentric English men and women, often on a wing and a prayer. I came to believe that remarkable things happen when scientists do something as simple as watch people live their lives, and try to work out why we follow different paths.
The birth cohort studies have amassed mountains of information – including rooms stuffed with paper questionnaires, terabytes of computer data, freezers full of DNA, and boxes packed with fingernails, baby teeth and slices of umbilical cords, all carefully preserved. There is even a secure storage barn in Bristol containing around 9,000 placentas, pickled in plastic buckets. Together, these records chart the lives of ordinary British people in painstaking detail as they have lived through the tumultuous decades since the war. The findings from them have been both prolific and far-reaching, generating more than 6,000 academic papers and books. They have fed into policies regarding pregnancy, birth, schooling, social mobility, adult education and more, and have shaped scientists' understanding of issues ranging through foetal development, chronic disease, ageing and death. They have touched the lives of almost every person in Britain today.
- The Life Project: what makes some people happy, healthy and successful – and others not? TheGuardian.com, February 27, 2016.
本文仅代表作者本人观点,与本网立场无关。欢迎大家讨论学术问题,尊重他人,禁止人身攻击和发布一切违反国家现行法律法规的内容。
About the author:
Zhang Xin is Trainer at chinadaily.com.cn. He has been with China Daily since 1988, when he graduated from Beijing Foreign Studies University. Write him at: zhangxin@chinadaily.com.cn, or raise a question for potential use in a future column.
(作者:张欣 编辑:Helen)