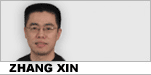 Reader question:
Please explain this sentence: "They may not yet be sharing toothbrushes but they seem to rub along pretty well."
My comments:
Are we talking about new roommates here?
Let's say we are and these people have just been together for a week or two. They seem to like each other because they're rubbing along together without causing each other problems, no big quarrels, no fist fighting, nothing of that sort.
In fact, they are so fond of each other that one day we might expect them to use each other's toothbrushes.
Just saying.
Sharing toothbrushes? That sounds like we're talking about two infatuated newlyweds, but anyway to rub along with someone is to get along with them without major problems, without letting small problems getting out of hand.
To rub, you see, is put your hand on the surface of something and exert pressure to cause friction. We use a towel to rub the dining table, for example, or the bath tub, for that matter. We rub our hands together, for instance, to warm them in cold weather. And we rub shoulders with others in a public square when we find ourselves in a crowd.
Rubbing shoulders? Yeah and that just cannot be avoided in any public place in China.
The point is, to rub along with others one expect frictions and problems. After all, people are different, either by color or creed, by rank, by stature or temperament. It's like putting a porcupine together with a baby panda along with a dog, a rabbit, a dove and a vulture in the same cage.
That's definitely rubbing all of those animals the wrong way, I know, but you get the picture.
With people, I think it can actually, easily, be worse, knowing how terrible humans sometimes treat each other when the going gets tough.
Anyways, like I said, you get the picture.
In short, to rub along generally in society is to plod on without getting yourself in great trouble; to rub along well with other people is to be able to deal with them peacefully and more or less amicably without causing major problems, that is, in spite of obvious difficulties and against the odds – for let's face it, we're expected to face problems if we are rubbing shoulders with others in close quarters for long, again, humans being human and not always humane.
All right, here are media examples of people "rubbing along", or struggling to rub along:
1. What does it mean to be both British and Jewish and how has this identity evolved over hundreds of years of Jewish settlement in the UK?
This question is being posed at a five-day seminar on Jewish identity at the London Jewish Cultural Centre (LJCC) in Golders Green which runs until Friday (August 24).
Titled From Poland to Polo in Three Generations? The event will probe the historical, religious and cultural changes within Britain's Jewish community.
The title is taken from the journey of one family, the Gershons, whose patriarch, Gershon Duplinsky, was born in Poland in 1880 and settled in London a decade later. His great grandson, Monty Gershon, is now a member of the exclusive Guards polo club at Windsor.
"The seminars are about posing questions. I don't think we are going to get answers. There are many opinions," said LJCC education director Trudy Gold, who is among the speakers.
"The main aim is to make people look at the changing face of Jewish identity. We are going to sit down for four days and discuss what it's like to be a Jew."
Ms Gold says Jewish identity has evolved hugely since Jews first started arriving in the UK. While in the 19th century, Jewish people wanted to be as English as possible, today, she says, Jews have carved out their own cultural heritage and "don't want to belong to an English gentleman's club".
"Forty years ago we did not have a strong Jewish identity or culture. Now there's a Jewish art gallery, film and food festivals."
She believes a key turning point was the Second World War when Jewish people were persecuted and killed by the Nazis despite being integrated into their respective societies.
The betrayal of the Holocaust made Jews question their identity. Ms Gold also believes that Israel is "a huge factor" in reshaping Jewish identity.
"In 1967, when there was a news blackout, there was an incredible upsurge in support for Israel," she said.
Overall she hails the evolution of Jewish identity as a positive thing: "I think being strong in an identity makes you self-assured without being arrogant. It helps make people rub along."
- What does it mean to be both British and Jewish? August 22, 2012, HamHigh.co.uk.
2. If I had a plane and the ability to loop-the-loop, there is one particular message I would like to write in the sky.
It would be addressed to Kevin Rudd and Julia Gillard and would say: ENOUGH.
As in: you both had your turn, now please, please, take your accusatory anecdotes and bad blood and put them in the Shush House with a dynamite-proof bolt on the door.
A new ABC documentary, The Killing Season, airs next week. Over three episodes, it takes us through "the forces that shaped Labor" during the Rudd and Gillard years.
Along with contributions from retro figures like Greg Combet and Simon Crean, it features Rudd, with a tight smile recalling how he thought Julia was his "loyal deputy". And Gillard talking about Rudd being physically intimidating towards her in 2007, after a parliamentary tactics meeting didn't go his way (which he then furiously denies).
Rudd also speaks of the "the coup" against him, and Gillard of how the decision-making process suffered under his leadership.
The Killing Season is extremely slick and well produced and is presented with all the skill you would expect from journalist Sarah Ferguson. But there is something about it that makes you want to scream obscenities about rodents shagging while thumping a desk.
We've been there too many times.
...
Labor MPs have learned from what happened under Rudd and Gillard…. You only have to look at the way Bill Shorten and Anthony Albanese have managed to rub along – despite a close run competition for the top Labor job and its ambiguous outcome. And if you can discount her bid for a binding vote on same-sex marriage – announced when Shorten was out of the country – Labor's right faction leader and left faction deputy leader Tanya Plibersek are presenting a united front.
Watch the Labor MPs in question time and they look like a team: heckling together, laughing together, being kicked out together.
- Why it's time for Kevin Rudd and Julia Gillard to go to the Shush House, by Judith Ireland, SMH.com.au, June 5, 2015.
3. British lawmakers on Monday will debate whether to withdraw President Donald Trump's invitation for a state visit - an offer extended with unprecedented speed.
The debate, to be held in Parliament's Westminster Hall, was triggered after a petition calling on the British government to cancel the state visit amassed more than 1.8 million signatures. A counter-petition urging the government to back the visit, signed by 300,000, will also be debated.
Although many of Europe's leaders were unenthusiastic about Trump's election victory, British Prime Minister Theresa May has sought to curry favor with the new U.S. president. May was the first foreign leader to meet with Trump at the White House, and she wasted little time in offering him the royal treatment in the form of a full state visit, at a date to be determined.
That decision has proved polarizing. After Trump's executive order temporarily banning U.S. entry to citizens from seven Muslim-majority nations, the signature count on the petitions grew rapidly. The ban has since been suspended by U.S. courts.
But while the travel ban was widely condemned in Britain, a recent poll also found that more people were in favor of Britain rolling out the red carpet for Trump than were against it. According to the Ipsos MORI-Evening Standard survey, 53 percent of Britons back the visit and 42 percent oppose it.
"Opinion in Britain is very divided," said Tim Bale, a politics expert at London's Queen Mary University. "People look at Trump with fascination. For some, it's horrified fascination. Others admire him as a ballsy, can-do guy who says a lot of things that many people think."
Bale said that May's courting of Trump was probably driven by the Brexit vote and by Britain's need to cement alliances with new trading partners after it leaves the European Union. Offering the state visit so soon, Bale said, "probably had to do with an assessment of Trump's character that this is someone who is susceptible to flattery."
Trump has spoken warmly about Britain, where he owns two golf resorts, and reportedly told May shortly after he won the election that his late Scottish-born mother was a "big fan" of Queen Elizabeth II.
He is not the first U.S. president to be accorded a full state visit to Britain, traditionally including a horse-drawn-carriage ride with the queen and a formal banquet at Buckingham Palace. But he is the first to be invited within a week of his inauguration.
President George W. Bush waited 978 days after taking office for his invitation, and President Barack Obama waited 758 days.
Asked about the timing, a Downing Street spokeswoman said: "There isn't a set process. There isn't a criteria set down that says X leader from X country needs to serve X days in office beforehand."
But for some, May acted too hastily.
"It is a uniquely maladroit invitation because of its timing - there is no precedence," said Paul Flynn, a lawmaker for the opposition Labour Party and member of the Petitions Committee.
Flynn, who will lead off the debate Monday, said in an interview that if Trump "had been president for four or five years, and generally there was this idea that we could rub along with you, then that's one thing. But there is no precedent for inviting someone seven days after the inauguration."
The petition calling for the state visit to be canceled - the second-biggest petition ever on Parliament's website - does not seek to ban Trump from traveling to Britain. (A petition seeking that was debated by lawmakers last year.) But it does say that he should not be offered a full state visit over concerns that it could prove embarrassing for the queen.
- British lawmakers to debate Trump's state visit, Standard.net, February 19, 2017.
本文仅代表作者本人观点,与本网立场无关。欢迎大家讨论学术问题,尊重他人,禁止人身攻击和发布一切违反国家现行法律法规的内容。
About the author:
Zhang Xin is Trainer at chinadaily.com.cn. He has been with China Daily since 1988, when he graduated from Beijing Foreign Studies University. Write him at: zhangxin@chinadaily.com.cn, or raise a question for potential use in a future column.
(作者:张欣 编辑:丹妮)