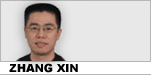 Reader question:
Please explain this sentence, particularly "road kill": Yahoo has become road kill on the information superhighway.
My comments:
Road kill is literally an animal killed on the road by vehicles in traffic. For example, if someone's pet dog strays onto the road Beijing and gets run over by a car or truck, that poor dog is roadkill.
In the countryside, animals in the wild often stray onto highways or superhighways and get hit by cars and trucks. These are all road kills.
Road kill, or roadkill, is American in origin and a relatively new expression – obviously the byproduct of motor vehicles and highways.
In fact, according to Online Etymology Dictionary, "road kill" became accepted in the English language as late as in 1972. Presumably prior to that road kills had not been a general topic because they weren't as prevalent then as they were to become later. For example, Merritt Clifton, Editor Animal People Newspaper, used the 1993 roadkill statistics and estimated that the following animals were being killed by motor vehicles (http://roadkill.edutel.com) in a year:
41 million squirrels
26 million cats
22 million rats
19 million opossums
15 million raccoons
6 million dogs
350,000 deer
Horrific numbers, aren't they?
Metaphorically, "road kill" in the figurative sense came into being in 1992, again according to the same Online Etymology Dictionary.
"Road kill" in the figurative sense?
That's road kill as a metaphor, as is the case in our example. In our example, Yahoo as road kill is a metaphor. Yahoo, an Internet company, is not an animal on the highway but is likened one such animal roaming on the road. On the information superhighway, that is, Yahoo is likened to a road kill, something killed by other, more powerful Internet companies.
Yahoo, by the way, was one of the biggest Internet firms in the 1990s. It is still pretty big where size is concerned but it is now a shell of its former self in terms of influence and vitality.
Anyways, to say "Yahoo has become road kill on the information superhighway" is to suggest that the former Internet giant is being bumped aside, if not run over entirely by other newer, more powerful or nimbler rivals on the information superhighway.
To use another road expression, Yahoo has fallen by the wayside.
The thing with road kill is that the event is generally accepted as nothing more than something a little unfortunate. An animal is killed but the perpetrator of the "crime" goes free. The car or truck driver is never blamed for killing the animal on the road. In fact, some drivers simply move on, never to even bother to speed down.
Likewise, when Yahoo is talked about as road kill, it is not particularly sympathized for its woes. More or less, it is viewed just as something unfortunate. More or less, it's viewed as if it's all Yahoo's fault.
In the case of Yahoo, it probably is, more or less.
All right, here are recent media examples of "road kill", either in the literal or figurative sense:
1. The good news about this presidential campaign is that Donald Trump has inspired millions of Americans to get involved in American politics. As a professor of philosophy whose emphasis is in political theory, I am thrilled by the fact that more of my students are paying attention to this upcoming presidential election. More than 84 million people just watched the first presidential debate and we have to thank Donald Trump for that. So, the good news is that Trump has increased dramatically the American voter's interest in presidential politics.
Of course, there is a down side to this in that he is not necessarily keeping our interest in a good way. I attribute this to the "road kill" effect: you see something grisly on the side of the road out of the corner of your eye, and you are powerless to look away as you drive past. In this campaign we seem to look forward to the next horrible thing we can hear about the other candidate. It seems that every day there is something sensational and damaging revealed about the two major party candidates. Unfortunately, watching the "road kill" politics of these past months has led to divisive and denigrating rhetoric that has rarely been seen in the history of our country. The disapproval rating of these two candidates is the highest in American history. I can't remember a time when two candidates have been so hated. And I do mean hated.
As a professor of logic, I am deeply troubled by the lack of argument surrounding the issues of this campaign and the continual use of the ad hominem fallacy. It seems that tearing down the opposing candidate is more important than having good arguments for your own candidate. One of the best examples of this is the Trump surrogate, Kayleigh McEnany, who often appears on CNN. (My students tell me she is popular because she is "hot"). Hotness aside, even students who are just learning the logical fallacies tell me that Ms. McEnany rarely makes any point about her candidate without pivoting to attack Hillary Clinton. I concede that she is a master at using the ad hominem, red herring, and straw man fallacies to distract the audience from legitimate questions about her candidate. This has become the norm of this campaign and I have been wondering how we might overcome this.
- TRUMP IS FASCINATING...THE ROAD KILL EFFECT, by Debra Jane Campbell, HuffingtonPost.com, October 5, 2016.
2. RELATIVES and friends of a Jamaican woman who was killed last month after a US soldier sped down the wrong side of a New York state highway and rammed the vehicle in which she was travelling are feeling short done by the manner in which her death is being treated in that country.
Carol Dion was killed in a fiery crash after 43-year-old Julian With, who served the US Army in Iraq, drove north on a southbound highway between Interstate 87, exits 21 and 21B in the town of Coxsackie, New York.
With's Ford Fusion exploded in flames after it collided with a sports utility vehicle being driven by 39-year-old Karen Weller of Ontario, Canada. Dion, 50, also of Ontario, was a passenger in Weller's vehicle.
With and Dion were pronounced dead at the scene. Weller and her four-month old son, Tajaye, were injured.
Since the incident, reports have surfaced that With was suffering from post-traumatic stress disorder (PSTD) due to his horrific experience on the battlefields of Iraq.
On that fateful day, he had reportedly decided to end his life by driving down the wrong side of the road.
Tributes have been pouring in for the US army war vet but those close to Dion feel aggrieved that scant attention has been paid to their loss.
Her sister Cynthia Barnes was livid when she spoke with the Jamaica Observer.
"I think my sister was murdered. That guy lived in the area and knew the place. It was not a mistake. The police held unto him and let him go when they knew that he had a problem.
"Carol drove that route all the time from Canada to look for us with no problems. Carol was such a loving and caring person. Now he's left my family and friends in such pain," Barnes said.
Ena Smith is a Jamaican who resides in New Jersey and says Dion was her adopted sister. Smith, too, was hard-hit by the loss, especially because it seems to have gone unnoticed and all the attention is being paid to With and his mental condition.
"We, the family and friends of Carol Barnes-Dion, feel as though Julian With -- the veteran driving on the opposite side of the highway -- is being portrayed as a hero, while in our minds, he was Carol's murderer. That Iraq war veteran deliberately drove on the wrong side of the road to commit suicide and take the lives of others with him. He attempted the same thing hours before the incident but was pulled off the road by authorities. We feel that anyone who is noted to be a danger to himself, or herself, and others, should not be allowed in public. He behaved exactly like the terrorists he fought in Iraq," Smith told the Sunday Observer.
PSTD is a severe anxiety disorder that can develop after exposure to any event that results in psychological trauma. It may involve the threat of suicide or causing harm to someone else. Symptoms of PTSD include flashbacks or nightmares, difficulty falling or staying asleep, anger, and hypervigilance.
Recent studies have shown that a number of US veterans returning from the wars in Iraq and Afghanistan are suffering from PTSD. Haunted by the brutality of the combat on the battlefield and the horror they inflict on the civilians, US soldiers sometimes return home and receive no treatment for their condition, go undiagnosed, or face an intolerant military culture in which they hide their condition because the stigma of PTSD and other mental disorders still persists.
PTSD victims are often unable to hold down jobs, are more likely to abuse drugs and alcohol, have relationship problems, and suffer from insomnia and depression.
In With's case it's reported that he had been arrested for domestic abuse and was released after he posted a US$5,000-bond.
But Smith is not impressed.
"To make matters worse, Carol was hardly mentioned in some of the news reports, the focus was on this great American hero. They acted as if she was just another roadkill, a mere animal getting killed on the highway.
"I do respect and honour these soldiers who go out on a limb for America, but when they return with PTSD, they should be treated and not be allowed to harm the general public," she said.
- 'They acted as if she was just roadkill', JamaicaObserver, March 17, 2013.
3. American Urban Radio Correspondent April Ryan said she felt like "roadkill" on Tuesday after White House Press Secretary Sean Spicer berated her for asking how the Trump administration planned to move past the ongoing investigation into Russia's interference in the U.S. election.
At Tuesday's briefing, Spicer blamed Ryan and the media for refusing to let the story die.
"I've said it from the day that I got here until whenever that there is no connection," Spicer complained. "If the president puts Russian salad dressing on his salad tonight, somehow that's a Russian connection."
He went on to say that Ryan was "hell bent" on pushing her own agenda, and demanded that she "stop shaking" her head.
"I don't have an agenda," Ryan told MSNBC following the press conference. "We've never seen anything like this before and my question was simple, how do you change the perception problem?"
"And it went off into this Russian dressing, no shaking my head or whatever," she recalled. "You cannot ignore, as a reporter, there are issues on Capitol Hill. You have investigations going. You have the head of the intel committee coming here to the White House briefing people, the president himself."
"I understand what Sean is doing… trying to make this administration look better than what it does right now. And unfortunately, I was roadkill today."
- 'I was roadkill': April Ryan condemns Sean Spicer's disrespectful abuse of her for bringing up Russia, RawStory.com, March 28, 2017.
本文仅代表作者本人观点,与本网立场无关。欢迎大家讨论学术问题,尊重他人,禁止人身攻击和发布一切违反国家现行法律法规的内容。
About the author:
Zhang Xin is Trainer at chinadaily.com.cn. He has been with China Daily since 1988, when he graduated from Beijing Foreign Studies University. Write him at: zhangxin@chinadaily.com.cn, or raise a question for potential use in a future column.
(作者:张欣 编辑:丹妮)