Writer: Erik Nilsson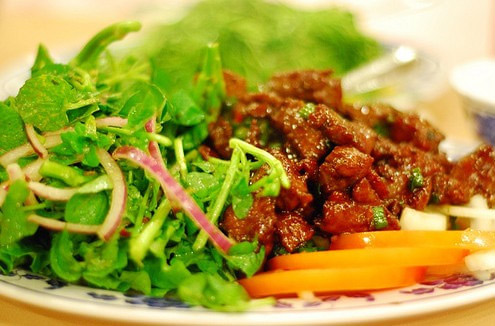 Sheep brains. Hamburgers.
Bats. Steak.
Rice. Pasta. Noodles.
Would you like fries with that?
Chicken feet?
A side of stereotypes? An extra order of personal preferences?
Food is perhaps China's most pervasive conversation topic.
The good, the bad and the ugly are fair discussions about fare.
Hence, there has been fierce controversy surrounding the recent Yulin Dog Meat Festival's official cancellation due to its impact on China's image.
But personal preferences sometimes signal individual rather than cultural culinary tastes.
I recently recounted with a Chinese food writer my experiences eating snake.
First time: Kebabs in Beijing. Hated it.
Second time: Broiled, with minced peppers, garlic, cilantro and purple basil in Cambodia. Loved it.
Third time: A salty soup in Wuxi. Savored it.
She puckered her face while shaking her head: "I couldn't."
But she adores sea cucumbers.
I detest them.
I'm from a place where snakes aren't staples. She's from a place where sea cucumbers aren't endemic. Palates are personal as well as cultural.
I didn't know it was sheep's brain kebabs I was gnawing on in Gansu province's Dunhuang. I found out after I discovered I loved it. Crispy.
A Tibetan in Dali bought me a bowl of soup filled with fibrous meat orbs I couldn't chew. Gristly.
He later informed me I was eating water buffalo testicles. Our jaws ached — his from laughing, mine from biting. Funny.
Menus in Bangkok's Chinatown offer crocodile, bat and monkey. I've never seen those in 10 years of traveling China.
I liked deep-fried bees. They were presented by ethnic Miao women who made them zoom between pinched chopsticks as diners chomped to catch them with their mouths in Guizhou province.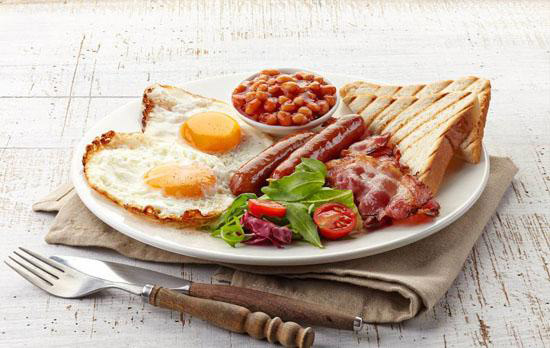 Crickets? OK.
Pupae? No thanks.
I don't like fish balls. Or Western lunchmeat.
Horse intestines? Not bad. I ate them on the floor of an elderly nomadic ethnic Kazak's home in the Xinjiang Uygur autonomous region while he explained how he hunts with eagles. We scooped the boiled horse guts and noodles with our hands.
Horse heads? Yummy.
Rabbit heads? So-so.
Fish heads? I'll pass.
It's easy to see why burgers are the epitome of Chinese discussions about what Americans, and often other Westerners, eat.
In 2005, I reported on how Chinese staged graduation parties and Valentine's dates in McDonald's.
The company then had a mostly burger menu, plus vegetable-seafood soup, purple sweet-potato pie and the Triangle Meal — a pita wrapped around beef or lamb with rice and soy sauce.
(A slice of time. KFC later overtook them by faster and vaster localization.)
I'm not bonkers for burgers.
That's heresy not only to Chinese but also US pieties ascribing what Americans eat.
I adore pizza. My 4-year-old recently told me it's her "favorite Chinese food".
(She has only eaten it in Beijing.)
Lily also loves chicken feet.
Her preferences are personal and cultural.
She has individual tastes. Like I do. Like Chinese do.
Like everyone does.
There's more than just culture to explain why certain people love or hate brains, burgers, bats and steak.
It's more often than we realize a matter of individual taste.
(编辑:丹妮)
Broadcaster: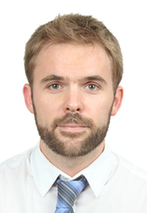 Greg Fountain is a copy editor and occasional presenter for China Daily. Before moving to Beijing in January, 2016 he worked for newspapers in the Middle East and UK. He has an M.A in Print Journalism from the University of Sheffield, a B.A in English and History from the University of Reading.